Best Places to Buy a House in Mediterranean Region
When it comes to holidays, people's preferences may change. Some want to be right on the beach and by the sea. Some want to enjoy poolside activities with their family in a safe area. Others are enthralled by the scent of trees and mountain views in a calm and peaceful area. It should not be forgotten the entertainment and nightlife.
In this article, we will talk about which activities are preferred more in which regions and the features of the houses you might want to buy. If you are planning to buy a summer house in Antalya that appeals to all kinds of holiday needs, do not miss this article!
4 Most Suitable Regions in Turkey for Holiday Homes
Alanya: Close to Beach Apartments and Villas with Affordable Prices
Alanya is a resort town on the Mediterranean coast in Antalya. There is one of the most famous beaches of Turkey, Cleopatra Beach, where the Egyptian queen swam. You can enjoy water sports like jet-skiing, parasailing, canoe, surf, pedalo, speedboat, water ski, waterboard, flyboard, diving, and activities like yacht tours, beach volleyball, and football, and more here.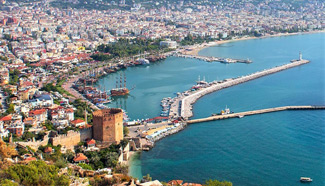 There are also lots of tourist and historical places such as castles, towers, caves, shipyards, and ancient cities. If you want to enjoy natural beauties, you can choose lakeside places, canyons, and any other greenery areas for having a peaceful weekend with your family.
When you want to spend a lively and fun time, Alanya center, where you can find the Alanya seaport, would be a perfect choice with its various types of cafes, restaurants, and bars. Also, the opening of Gazipaşa Airport, which is just 33 km from Alanya city center, makes this district an international real estate hotspot.
Houses in Alanya are strategically located close to the beaches and amenities like markets, shopping malls, transportation facilities, etc. Residential complexes are also pretty suitable for secure and calm family life. You don't even need to leave your house for having a holiday life thanks to newly built luxurious and modern house projects.
Belek: Houses in the Heart of the Golf Courses
One of the first things that come to mind when it comes to Belek is the famous golf courses and luxurious hotels. You can enjoy various types of quality activities such as water sports, golf, spa, and local food tasting.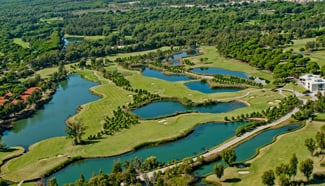 Belek is also well-known for its historical places like Aspendos Theater, Perge Ancient City, and Garden of Religions as well as natural beauties such as Manavgat, Kursunlu, and Duden waterfalls, and Koprulu Canyon. Its golden sandy beaches with crystal clear waters, also make Belek a famous holiday center. Both adventurers and nature lovers are attracted by this lovely city, settled by at the foot of the mountains.
Just like Alanya, houses in Belek are also located very well for your daily and social needs. You can easily access any parts of Belek from your house. Also, residential complexes offer excellent facilities that will meet your all kind of requests.
Moreover, if you have the opportunity to be in Belek in April, you can participate in chirping poolside parties, DJ events, and many more. Belek is also pretty close to Antalya and its international airport.
Kemer: City of Stylish Hotels and Clubs Within Nature
Kemer is one of the liveliest regions of Antalya. It is preferred by visitors for years thanks to its excellent beaches, luxurious hotels, various types of activities, upbeat nightlife, and peaceful environment.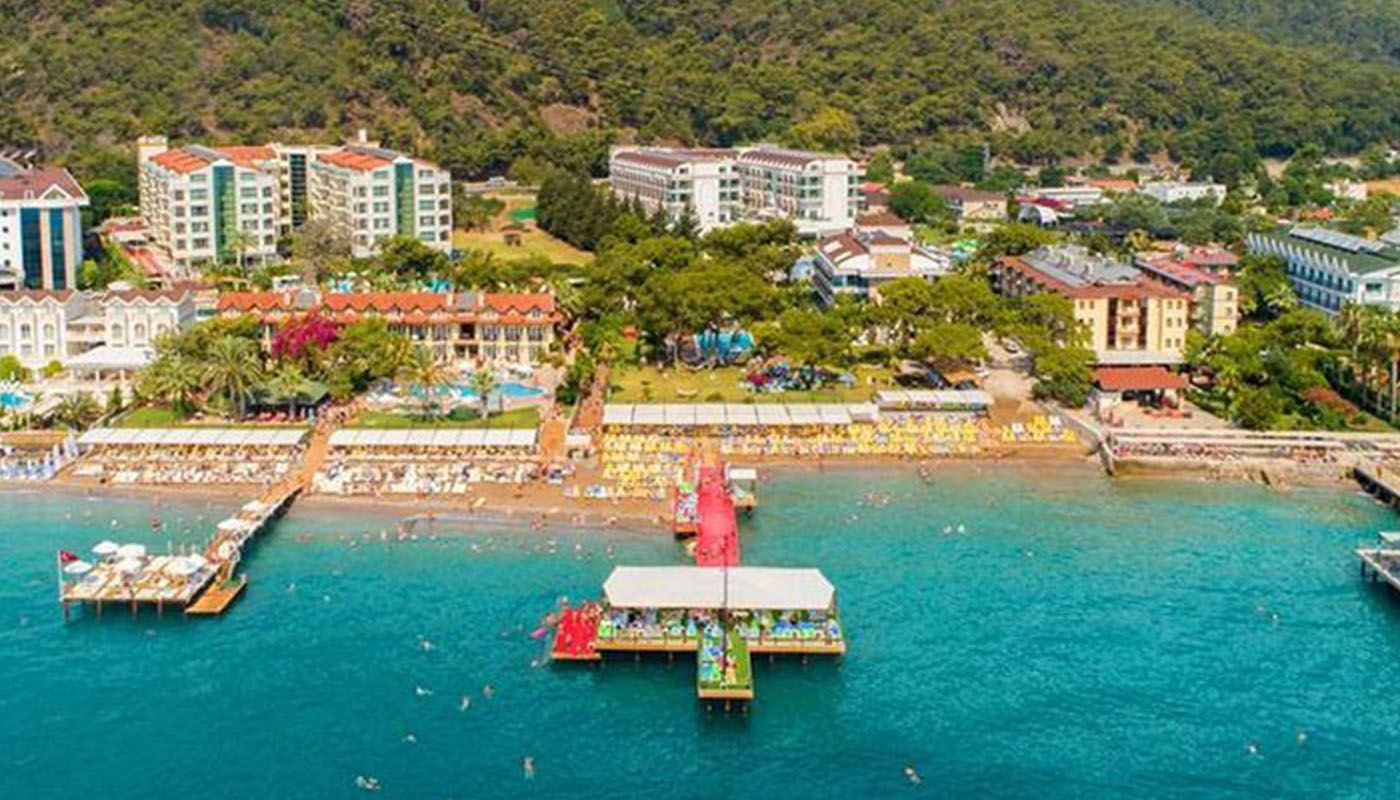 Like other regions of Antalya, there are a lot of historical and natural places in Kemer too. You can enjoy the most outstanding views of the cable car in the Tahtali mountain. Also, Goynuk Canyon, Phaselis Ancient City, and Beydaglari National Park are the most famous natural places here.
In Kemer, it is possible to keep your social life alive with daily safari and boat tours, water parks, amusement and theme parks, nature sports, bicycle tours, rafting, trekking, and more while enjoying the sea and the sun.
Kemer also provides secure and prestigious neighborhoods to buyers as well as pleasant nightlife. If you want your life to be like a holiday every day while being close to the city center of Antalya, Kemer houses would be a great choice for you and your family. This region is also ideal for seekers of private houses and villas with pools.
Kalkan: Properties with Stunning Views for a Luxury Living
Kalkan is another coastal town on the Mediterranean Sea and an important tourist destination. The area includes many historical sites, natural places, and many fine beaches. The region is close to other important holiday destinations such as Kas, Kekova Island, and Fethiye. The most famous beach is Kaputas beach here.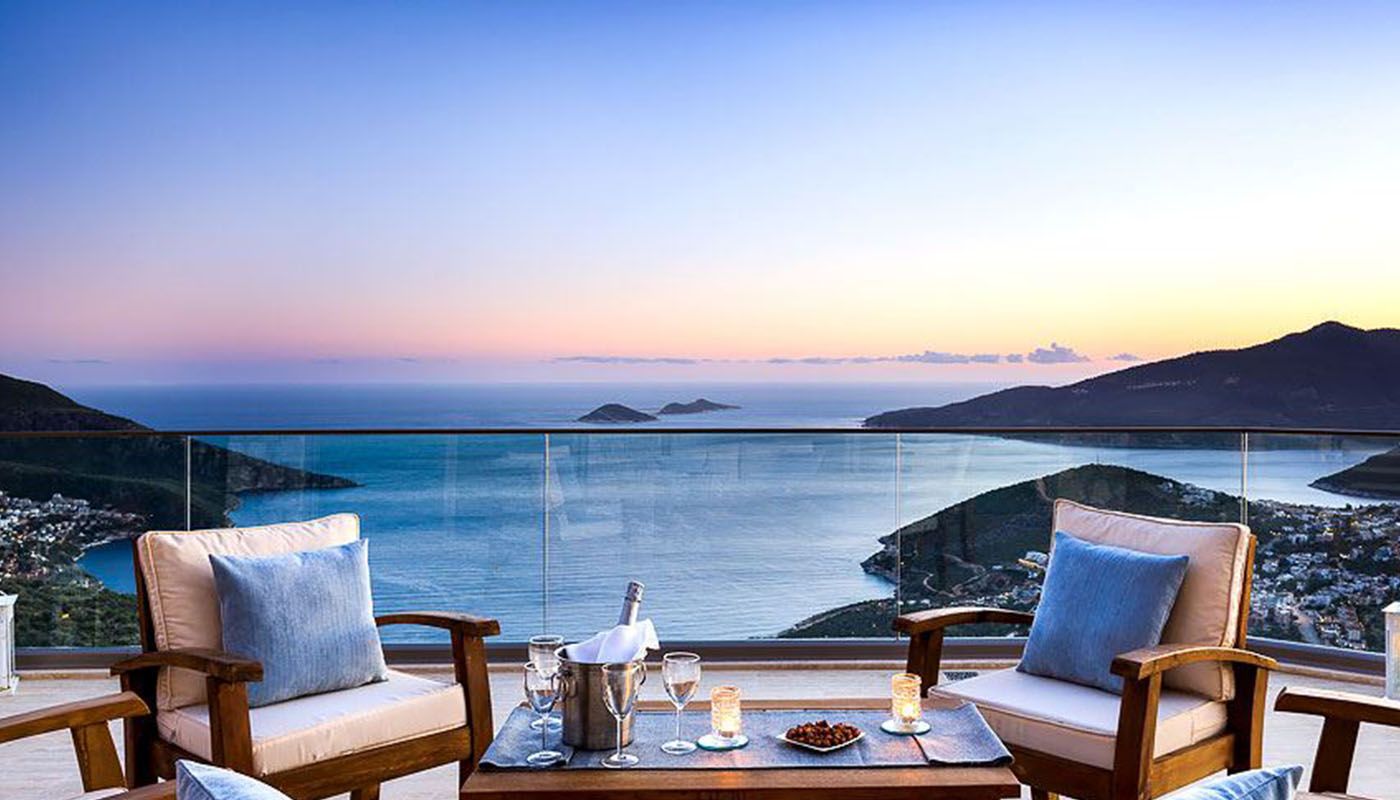 If you are a history buff, there is Xanthos ancient city that has written its name on the UNESCO World Heritage List. There are also Letoon, Pirha, and Patara ancient cities.
Like any other coastal town, you can enjoy a lot of water activities here. You can take a boat tour and enjoy beautiful coves to have a wonderful and pleasant weekend with your family. In addition, there are many quality restaurants that will make you smile with their wide range of menus that contain excellent plates of seafood.
Finally, each of the houses in Kalkan offers stunning sea and nature views due to the settlement of the town. You can find rural and modern-style houses offering a peaceful and enjoyable environment for you here.
Learn More...
• Why Luxury Property in Kalkan Attracts International Buyers
• Excellent Reasons to Buy Property in Antalya
• The Best Place to Buy Property in Turkey
• Good Reasons to Visit Antalya in Mediterranean Turkey
Do You Have More Questions? ASK AN EXPERT
Created: 27.07.2020, 00.00Updated: 17.09.2021, 14.58