Is Buying an Apartment in Turkey a Good Investment?
In the last few years, Turkey became one of the most famous countries among foreign real estate customers. It is not a surprise actually, there are some advantages of Turkey, and especially of İstanbul, Bodrum and Antalya.
The geographical position of the city is very convenient for traveling from far places in Europe and Asia. Three hundred days in the year sun is shining here. The temperature does not fall under +8 degrees in the winter days. Mostly from your flat, you can see the Mediterranean sea and also the Toros mountains at the same time. Antalya is really wonderful place to live!
The historical capital city of the Ottoman Empire; İstanbul is now chosen one of the most fascinating 10 destinations by World Focus Magazine. After property law is changed in Turkey at 2013, Gulf Countries and other Arab buyers are buying apartments in Turkey.
The property prices here in Turkey, are growing up an average of 20% each year. We expect an increase of apartment prices in 2022, 2023 and 2024. So buying a flat here is not only for taking a holiday, buying a property is also a good investment in Turkey.
Apartments for sale in Turkey, at most desirable cities like İstanbul, Trabzon, Bodrum, Antalya and Alanya. In Istanbul or Antalya you can find a lot of different types of apartments, so you can choose which one is ideal for you: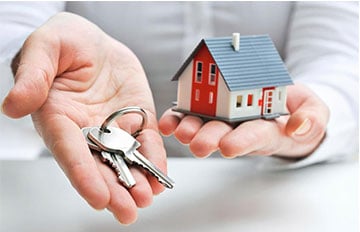 1) Size of the Apartments in Turkey
In Turkey, you can find all sizes of apartments. It starts from small 40 m2 1+0 studios' for 1 person and to huge 5+1 apartments. The smallest flats in complexes are usually on the ground floor and the bigger flats are on the upper floors of the buildings.
2) Which Type of Apartment?
We have different types of apartments here. The main difference is 1-floor or duplex apartments, but not only this. Also, you can choose an apartment in a complex with a swimming pool, children's playground, car parking, security and else, or in an isolated building.
3) Location of the Turkey Apartments
Location, location, location! It is a very famous verb. It is very important to buy your property at the best location suiting your budget. Actually, apartment types in Antalya do not depend on the location where they are. In each city, you can find all kinds of flats. Big and small, duplexes and normal apartments. The city where you want to buy a property depends only of your choice. Each city has its own advantages, about all of them you can also read on our website.
"Antalya Homes", as the leading real estate in Antalya, has a huge base of the property. And not just for sale, we can also help you to find apartments with rental income guarantee in Turkey. More of that we can help you to give your own property for rent. In Antalya, you can earn more than 5% of your property price per year by renting your apartment. Of course, it depends on the location, size and type of your flat, but we can also consult you on which kind of apartment would gain you maximum ROI.
Also, some of the construction companies in Antalya give you a guarantee that they would rent your property for 1 year with determining price, so you will see that you can earn good money from renting it out.
If you have any questions about apartments for sale in Turkey - we would be glad to answer them whenever you contact us!