Tekce Academy | First Step to Real Estate Business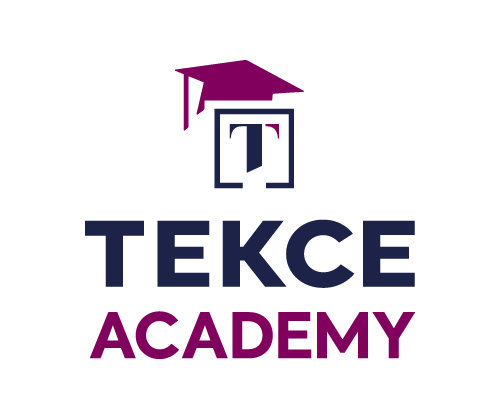 Since 2004, Tekçe Overseas Gayrimenkul AŞ has been powered by people who create and embrace opportunities to drive success. Our mission is to empower people and stimulate them by offering them opportunities to develop themselves and to achieve more success in their professional life.
One Step Closer to Dream Career in Real Estate Sector
In 2019, we established TEKCE Academy in Göztepe, Istanbul for the personal and professional development of our current and future colleagues. Our aim is to work with people who are dynamic, innovative, passionate and strive for development.
Whether you have experience in the real estate sector is not critical to us. The criteria we seek for recruitment is that candidates are open-minded and good people; proficient and fluent in the language that they will serve. The new employees go through a 6-week training program that is managed and supervised by an experienced instructor Mr Levent Bektaş who is the Tekce Academy Manager.
Tekce Academy Education Environment
We believe that one of the main driving forces of our success in the industry is our team of highly professional trained agents. With "people-first" approach, we create pleasant, dynamic and modern working environments for our employees with the necessary technological infrastructure and equipment. We always prioritise investing in our human resources and keeping the motivation of our colleagues at the highest level. We believe that such a working environment will significantly increase employee loyalty and happiness.
6-Week Training Program Process
Our way of doing business is very different from other real estate companies. The training and support you need when you start work are provided by our experienced team from the beginning. We are with you and provide all the professional support and technical tools required to make your career a success. Tekce Academy supports all staff with an immersive 6-week training program. During this period, you will acquire all the qualifications required to make your career in real estate success. You will learn the points to be considered, the professional approach, and how we transfer total quality to our customers in this process. In addition, throughout the day, we ensure that you adapt to the job as quickly as possible with practical studies.
Career Opportunities
We're always seeking for amazing people to join our team. In the future process, those who have been trained at the academy will subsequently work in our offices in Antalya, Istanbul, Trabzon, Bursa, Alanya, Belek, Bodrum, Ankara, Northern Cyprus, and Málaga.
> Take a look at our job opportunities.
You Are Always Welcome to Visit Us!
Please take a note, our address is Merdivenköy Mah. Nur Sok., Business Istanbul, A Blok No:1A/ 410, 34732, Kadıköy, İstanbul
You may use the following transportation methods to reach our office located in Göztepe Neighborhood:
Bus: Drop off at 229681 coded IST.MEDENIYET.UNV. the bus station and walk to Business Istanbul.
Metro: Get on M4; Drop off at Kadıköy-Kartal metro line or Göztepe metro station, walk to Business Istanbul.
Marmaray: Drop off at Ayrılık Çeşmesi, after that you may get on Tavşantepe M4 metro line and drop off at Göztepe station and you would take exit No 2.
Tekce Academy Training Archive
1st Training Program: Real Estate Agent, Operation Supervisor
Trainer: Levent Bektaş
Number of Graduates: 17
Training Period and Duration: 01.10.2019 - 08.11.2019 / 6 weeks

2nd Training Program: Real Estate Agent, Operation Supervisor
Trainer: Levent Bektaş
Number of Graduates: 11
Training Period and Duration: 02.12.2019 - 11.01.2020 / 6 weeks
3rd Training Program: Portfolio Supervisor
Trainer: Levent Bektaş
Number of Graduates: 4
Training Period and Duration: 17.02.2020 - 14.03.2020 / 4 weeks

4th Training Program: Office Manager, Real Estate Agent, Operation
Supervisor, Portfolio Supervisor
Trainer: Levent Bektaş
Number of Graduates: 15
Training Period and Duration: 13.07.2020 - 22.08.2020 / 6 weeks
5th Training Program: Real Estate Agent, Operation Supervisor
Trainer: Levent Bektaş
Number of Graduates: 15
Training Period and Duration: 05.10.2020 - 14.11.2020
6 weeks

6th Training Program: Office Manager, Company Lawyer,
Editor in Chief, Portfolio Supervisor
Trainer: Levent Bektaş
Number of Graduates: 9
Training Period and Duration: 05.01.2021 - 13.02.2021
6 weeks
7th Training Program: Portfolio Supervisor, Real Estate
Agent, Operation Supervisor
Trainer: Levent Bektaş
Number of Graduates: 13
Training Period and Duration: 15.03.2021 - 24.04.2021
6 weeks

8th Training Program: Portfolio Supervisor
Trainer: Levent Bektaş
Number of Graduates: 9
Training Period and Duration: 25.05.2021 - 12.06.2021
6 weeks
9th Training Program: Real Estate Agent, Office Manager
Trainer: Levent Bektaş
Number of Graduates: 15
Training Period and Duration: 02.08.2021 - 11.09.2021
6 weeks

10th Training Program: Real Estate Agent, Portfolio Supervisor,
Company Lawyer
Trainer: Levent Bektaş
Number of Graduates: 22
Training Period and Duration: 25.10.2021 - 04.12.2021
6 weeks
11th Training Program: Real Estate Agent, Portfolio Supervisor,
Hr Supervisor, Office Manager
Trainer: Levent Bektaş
Number of Graduates: 19
Training Period and Duration: 17.01.2022 - 26.02.2022
6 weeks

12th Training Program: Real Estate Agent,
Portfolio Supervisor, Operation Supervisor, Office Manager
Trainer: Levent Bektaş
Number of Graduates: 15
Training Period and Duration: 06.04.2022 - 30.04.2022
4 weeks
13th Training Program: Real Estate Agent,
Human Resources Supervisor, Assistant Office Manager,
Assistant Brand Manager, Graphic Designer, Video Editor
Trainer: Levent Bektaş
Number of Graduates: 13
Training Period and Duration: 13.06.2022 - 08.07.2022
6 weeks

14th Training Program: Real Estate Agent,
Portfolio Supervisor, Assistant Office Manager
Trainer: Levent Bektaş
Number of Graduates: 14
Training Period and Duration: 01.08.2022 - 27.08.2022
4 weeks
15th Training Program: Real Estate Agent, Assistant Office Manager,
Portfolio Supervisor, Company Lawyer
Trainer: Levent Bektaş
Number of Graduates: 15
Training Period and Duration: 26.09.2022 - 22.10.2022
4 weeks

16th Training Program: Real Estate Agent,
Portfolio Supervisor, Partner Supervisor
Trainer: Levent Bektaş
Number of Graduates: 9
Training Period and Duration: 21.11.2022 - 17.12.2022
4 weeks
17th Training Program: Real Estate Agent, Operation Supervisor,
Portfolio Supervisor, Videographer, Graphic Designer
Trainer: Levent Bektaş
Number of Graduates: 17
Training Period and Duration: 16.01.2023 - 11.02.2023
4 weeks

18th Training Program: Real Estate Agent,
Portfolio Supervisor, Operation Supervisor
Trainer: Levent Bektaş
Number of Graduates: 9
Training Period and Duration: 20.03.2023 - 08.04.2023
3 weeks

19th Training Program: Real Estate Agent,
Portfolio Supervisor, Human Resources Supervisor
Trainer: Levent Bektaş
Number of Graduates: 9
Training Period and Duration: 22.05.2023 - 10.06.2023
3 weeks