Healthcare System in Turkey for Foreigners
There is a principle in the Constitution of the Republic of Turkey stating that "Everyone has the right to social security and health benefits." Turkey is a social state that offers high-quality health services for all citizens. Everybody can benefit from both public and private health services. They are easily accessible and affordable.
The main providers of the Turkish healthcare system are The Ministry of Health, university hospitals, and the private sector. Most medical centers in Turkey are accredited with international accreditation, including the JCI (Joint Commission International), ISO (International Organization for Standardization), and the JCAHO (The Joint Commission on Accreditation of Healthcare Organizations).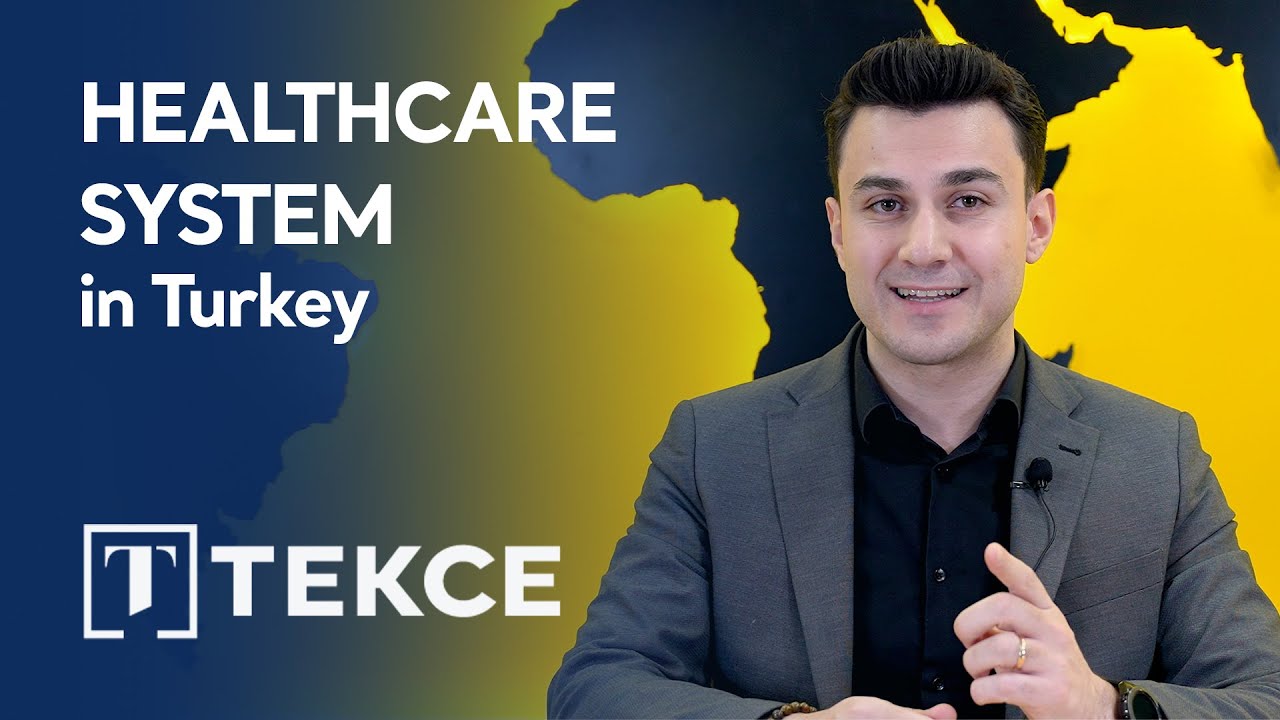 There are more than 50 JCI accredited hospitals in Turkey. Most of them are in Istanbul, Bursa, Antalya, Izmir, Kocaeli, and Adana. This is the highest number of accreditations any country has ever received. Some hospitals have partnerships with leading US medical providers, such as the Harvard Medical School and Johns Hopkins Medicine.
If you want to benefit from state and private hospitals, you must apply for insurance.
There are 2 types of health insurance in Turkey for foreigners:
Universal Health Insurance
Private Health Insurance
Universal Health Insurance is governed by Social Security Institution (SGK). It provides comprehensive, fair, and equitable access to health services for all insured and uninsured individuals in our country. If you think of applying for private insurance, there are many insurance companies with many affordable policies.
Also, you can apply for Turkish Citizenship with a real estate investment program to benefit from all the healthcare rights of a Turkish citizen. You can contact our experts for more information.
Can I Benefit from Universal Health Insurance in Turkey?
Yes. You can purchase health insurance with a monthly fee if you have lived in Turkey for at least 1 year. The basic medical care services you can access with this insurance:
Inpatient and outpatient services
Infectious diseases
Pregnancy, birth, and related expenses
Preventive health services
Occupational accidents and diseases
Treatment costs of foreigners and their dependents, except for chronic diseases
Discounts in private hospitals and clinics, etc.
The insurance does not cover chronic diseases, such as embolic diseases or arteriosclerosis. But, you can get medical care for falling, trauma, sudden heart attacks, sudden respiratory diseases, etc.
How Can You Apply for Health Insurance in Turkey?
You can apply to the nearest provincial/central directorate of social security institutions. However, applicants can benefit from the insurance if they:
Considering the principle of reciprocity:
Have a residence permit.
Do not benefit from foreign country insurance and have no right to benefit from it.
Have lived in Turkey for more than one year without interruption and have made a request as of this date.
The required documents are:
Application form and petition
Residence permit document
Social security status documents submitted by the social security institution or labor attachés of the relevant foreign country
Recognizance form
The cost is around 1000 TL. We recommend that you check up-to-date information from application centers because the expenses change every year.
If they live in Turkey and are not insured under the legislation of our country or another country (except for those studying abroad), the applicants':
Spouse
Children under the age of 18,
Unmarried children under the age of 20 who study in high school
Unmarried children under the age of 25 who study at university
Unmarried children who are disabled regardless of age
Parents who are looked after by foreign nationals and identified by the institution
can benefit from the insurance.
Note: The applicants have to present the identity information of their dependents to the relevant authority if they want them to be covered by the insurance.
Private Health Insurance in Turkey for Foreigners
You can get private health insurance by paying a monthly fee to an insurance company in Turkey. You can have a policy that suits your budget and needs by taking into account your age and health status.
Unlike general health insurance, the private health insurance policy determines the scope of health services. It is important for foreigners to evaluate the policy content to learn about the health services they will benefit from. Some policies do not cover the supply of certain medical interventions and equipment.
The best private health insurance in Turkey would be the one that covers many of your healthcare needs.
* Foreigners who have been in Turkey for a short or long term without obtaining a residence permit are required to have private health insurance if they want to benefit from health services.
How Much is Private Health Insurance in Turkey?
Many factors determine insurance prices. The age, gender, marital status, and even medical history of the applicant impact the prices.
As expected, health and age-related variables increase insurance prices. In addition, each insurance company has a different pricing system. Therefore, we cannot give a clear and precise price.
You can pay your insurance fee in cash or installments. The installment plan is determined by the insurance company. Payment can be made with credit cards valid in Turkey, as well as with some foreign credit cards.
Why Is Private Healthcare in Turkey So Good?
The quick answer, for sure, is the expertise and experience of Turkish doctors. Due to the population density and structure, the number and diversity of medical cases are pretty high compared to many developed countries. It increases the opportunity for on-the-job training and gives doctors significant experience.

The other reasons are:
The high-quality medical services in the global standards
Advanced healthcare technology
Advanced technological treatment methods
A large number of hospital beds and intensive care units
Number of accredited health institutions and organizations
Number of specialist doctors in different fields
Competitive and affordable prices
Personalized treatment methods
An advanced health care system that offers quick responses to patients' needs
Foreign language speaking service personnel
Short waiting time
Complementary and alternative medicine opportunities in addition to traditional medicine methods
Luxurious medical spas and wellness centers
In addition to these, Turkey's healthcare system stands out as one of the best countries in medical tourism due to the location of the country and its wide range of health tourism options.
The Cost of Healthcare in Turkey
The cost is known to be 50-60% less compared to EU and US countries. It is also cheaper than in other countries such as Thailand, Malaysia, and Singapore.
We can examine the price advantage in health services through a few examples:
| | | |
| --- | --- | --- |
| Medical Procedures | 2022 Cost in the United Kingdom | 2022 Cost in Turkey |
| Nose Surgery | £7,000 | £2,500 |
| LASIK Eye Surgery | £3,250 | £1,200 |
| Cataract Removal | £4000 | £1,500 |
| Liposuction | £6,000 | £2,500 |
| Tummy Tuck | £7,700 | £1,500 |
| Dental Implants | £2,500 | £500 |
| Gold Crown | £1,000 | £190 |
| Face Lift | £10,000 | £3,000 |
| Breast Augmentation | £8,000 | £2,500 |
| Hip Replacement | £10,000 | £5,000 |
| Knee Replacement | £15,000 | £5,700 |
| Coronary Angioplasty | £12,700 | £3,600 |
| Prostate Removal | £7,500 | £4,900 |
Does Turkey Have a Good Healthcare System for Retirees?
Yes. Healthcare tourism in Turkey has focused on special wellness programs, especially for retirees and medical tourists over the age of 65. These programs are also very cheap compared to European countries.
The cost of elderly care services is expensive in US and European countries. European countries narrow the scope of insurance and increase the contribution margin to reduce the cost of retirees for the state. Many people wait in hospitals for a long time because hospitals do not give an appointment or surgery date for months.
The USA has the most expensive health system in the world. They do not provide any guarantee and support for their citizens. About 10% of American citizens do not benefit from any private insurance. On the other hand, although primary health care is partially free for veterans and retirees, very long patient waiting times cause problems.
But, people want both quality healthcare and comprehensive insurance. They do not accept the limitation of their rights or do not want to wait for months for an operation for their serious illness.
So, international retirement comes out. Retirees migrate to countries with developed health systems, such as Turkey. Turkey offers a perfect place where they can rest, spend time, and get medical care at affordable prices.

They prefer a wide variety of health procedures and services in Turkey. The common ones are:
Plastic surgery
Fertility and sterility
General and aesthetic dentistry
Beauty centers
Eye health
Obesity and bariatric surgery
Renal dialysis
Stem cell transplantation
Sleep disorders
Psoriasis treatment
Physiotherapy
Oxygen therapy
Hair transplantation
Retirees also prefer many supportive treatments, such as thermal tourism, mineralized thermal water bath, inhalation, mud bath, climate cure, physical therapy, rehabilitation, exercise, psychotherapy, diet, etc.
Top Medical Cities in Turkey
The top health tourism cities are Istanbul, Antalya, İzmir, Bursa, Edirne, Adana, Mersin, and Kayseri. These have several key advantages, such as low cost, high-quality medical care, and a wide range of medical treatments.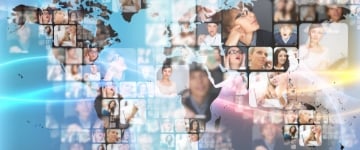 The prestigious medical institutions, especially JCI accredited hospitals, are usually located in Istanbul and Ankara. You can find healthcare professionals who speak more than one language. The location is also easily accessible. It is 2-3 hours away from the largest cities in Europe and the Middle East.
Antalya is the most suitable region for alternative healthcare tourism in terms of its climate, sea, beaches, forests at the foot of the Taurus Mountains, plateau, and ease of transportation. The number of health institutions is sufficient with qualified multilingual health personnel. The time between September and May is the perfect season for patients, thanks to its air, humidity, and temperate climate.
In Kayseri, there are thermal springs that are very useful in the treatment of rheumatic diseases, skin diseases, heart and blood circulation diseases, respiratory tract, kidney and urinary tract, gynecological diseases, and nutritional disorders.
Bursa is located in the geothermal belt. So, there are many healing thermal resources. There are 18 thermal spring facilities that cure many diseases. Physiotherapy and rehabilitation institutions, SPA-Wellness centers, and 5-star hotels in Bursa offer economical package prices for medical tourists with high standards.
Check out the Top 10 Cities in Turkey to Visit, both to visit and to benefit from the healing atmosphere of these magnificent cities.
Frequently Asked Questions About Healthcare System in Turkey
The following are the top questions about Turkey's healthcare system:
Q: Is healthcare in Turkey free?
A: Yes. According to Prime Minister's Circular No. 2010/16, emergency care is free to everyone, regardless of whether they receive it from a private or public hospital. However, even in state hospitals, you need to pay out-of-pocket for certain medications and treatments.
Q: Is the European health insurance card valid in Turkey?
A: No. Turkey does not accept the Global Health Insurance Card (GHIC) or the European Health Insurance Card (EHIC). You need to make sure you have proper travel health insurance and available money to pay for any necessary overseas medical care.
Q: How is the quality of hospitals in Turkey?
A: Turkey is home to some of the top medical hospitals in the world that provide economical, high-quality care. Hospitals in Turkey have been developed with the most recent and cutting-edge technologies to assist patients in recovering fast and receiving care in a comfortable setting. Some even handle visa processing and airport transfers for patients.
Q: Is the medical sector safe in Turkey?
A: Yes. Turkey has the highest density of JCI-accredited healthcare institutions, providing medical tourism with a guarantee of excellent facilities and services.
Q: Why do people go to Turkey for medical treatment?
A: Because one of the top locations for health tourism worldwide is Turkey. Medical tourists have access to thermal baths and health care programs that include five-star hotel accommodations in their packages, in addition to high-quality services. The most significant aspect you need to focus on here is that all these are affordable.
Q: Is the healthcare system in Turkey good?
A: Yes. According to the Lancet Academic Journal, Turkey's healthcare system places 60th out of 195 countries in terms of patient satisfaction, success rate, and high service standards offered at affordable prices.
Q: Do Turkish people have free healthcare?
A: Yes. Turkish citizens, including those without state health insurance, have access to emergency care for free.