Get Home Insurance in Turkey
It is not possible to sell or rent a house in Turkey without earthquake insurance. In addition, if you want to apply for Turkish citizenship through investment, you must have a compulsory earthquake insurance policy for the real estate you buy.
Antalya Homes ® property experts have prepared a detailed guide for investors about home insurance and DASK in Turkey.
What is (DASK) Earthquake Insurance in Turkey?
DASK (Doğal Afetler Sigortalar Kurumu in Turkish) is compulsory earthquake insurance. It covers the material damages caused to your building or residence by earthquakes. The insurance also consists of natural disasters caused by earthquakes, such as explosions, landslides, and tsunamis.
This insurance covers all areas registered in the deed built as residential. According to the Disaster Insurance Law, if you do not have DASK, you cannot benefit from the housing loan offered by the state and the assistance provided in case the building is damaged in an earthquake. You also cannot get electricity, water, and natural gas services.
The state aims to make people better understand the importance of earthquake insurance and to increase the number of insured properties.
DASK is renewed every year because the Turkish government mandates that everyone have an up-to-date approach. As a homeowner, you may not be regularly asked to prove you have DASK. However, you need to take out the insurance and put water or electricity in your name if you want to sell your home in Turkey.
What does DASK Insurance Cover in Turkey?
DASK covers material damages caused by earthquakes, such as fire, landslides, and tsunamis. Damages in the building's foundations, main walls, garden walls, stairs, elevators, corridors, roofs, and chimneys caused by earthquakes are also covered.
DASK is supported by the state, which is one of the most important advantages. It will be easier for you to put your life in order since the state supports the injured in the earthquake. You also support earthquake victims with the insurance premiums you pay.
How Much Does DASK Cost?
DASK is calculated annually according to the structure type of the real estate, gross floor area, year of construction, number of floors, and earthquake risk group, which will vary according to the neighborhood and city. The premiums are kept at a level that all citizens can afford.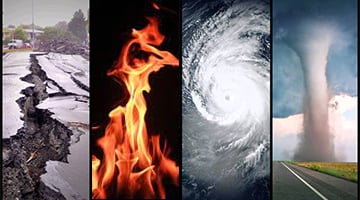 To get an idea, the average prices are as follows:
A 1-bedroom apartment costs around 90 Euros.
A 2-bedroom apartment costs around 120 Euros.
A 3-bedroom apartment costs around 150 Euros.
A villa costs around 220 Euros.
Other Home Insurance Types in Turkey
There are private health insurances tailored to your needs and properties in Turkey. Insurance companies add different provisions to your policy based on your needs and apply premiums accordingly.
For example, if you are going to vacate your home for a month or more, you will be offered a certain type of insurance, or if you plan to rent your home, you will be able to add extra insurance for an additional fee.
Belongings insurance in Turkey covers loss and damage to an individual's home, along with furniture and other assets in the house. Some property insurances in Turkey also provide liability coverage against home or property accidents.
However, you still need to apply to DASK first. You cannot just have property insurance.
What Types of Damages Does Property Insurance Cover in Turkey?
Maybe everything? You decide the limits of your policy. You can insure everything against every possible disaster in today's world.
DASK just covers losses caused to your real estate because of earthquakes. It does not provide any insurance for any other perils, such as theft or the damages of water leakage. If you want your personal belongings in your home to be insured in the event of an earthquake, you should take out additional insurance.
So, it would be better to have comprehensive homeowners insurance to replace your appliances, furniture, jewelry, etc. damaged by earthquakes or other natural disasters.
Antalya Homes ® Assists Buyers in Getting Home Insurance!
Our experts help you handle all procedures of getting DASK and home insurance. It is of great importance that the information is correct and up-to-date for home insurance and DASK. All documents must be filled in completely and accurately.
We assist you in collecting and preparing documents if you buy a property in Turkey through Antalya Homes. You can contact us now or visit our nearest office to find out more and great real estate opportunities!