MORE FILTERS
SEARCH
Buy Property in Turkey with Antalya Homes ®
Tekce Overseas is the leading real estate company in Turkey. We offer thousands of properties for sale in the best locations in Turkey, Northern Cyprus and Spain. Our professional team does the job properly, and our clients experience a smooth property buying process with high-quality services.
Our offices are located in Lara (Antalya), Konyaaltı (Antalya), Alanya (Antalya), Belek (Antalya), Döşemealtı (Antalya), Ankara, Bursa, Bodrum (Muğla), Fethiye (Muğla), Cevizlibağ (Istanbul), Göztepe (Istanbul), Mersin, Trabzon, Yalova, Benalmádena (Málaga), Orihuela Costa (Alicante), Girne (N. Cyprus), Bromma (Stockholm), and Dubai (UAE). You can visit one of our offices for a cup of coffee and experience the professional sales process.
Read More...
Antalya Homes ® offers a wide variety of investment properties for sale in Turkey. Buyers can find Turkish properties such as houses, apartments, lands, business centers, retail outlets, and many others in popular locations with ease at our user-friendly website.
Properties for sale in Turkey have profit-making investment opportunities for overseas property buyers. Housing in Turkey is in constant demand. It makes the Turkish real estate market and buying property in Turkey more valuable every day.
International property buyers generally invest in apartments for sale in Turkey with sea views for long-term living purposes or holiday homes. Many new projects of apartments start rising every day. This means you have a lot to choose from! Flats have also caught foreign investors' attention with their privileged compound facilities, such as swimming pools, infinity pools, gyms, saunas, and so on.
Houses for sale in Turkey are one of the most preferred property types. There are hundreds of villa listings on our up-to-date website. Detached villas with private pools in serene locations offer great options for lifestyle buyers who search for a peaceful life. On the other hand, luxury villas that reside in complexes with rich amenities offer a posh lifestyle.
Turkey houses are usually located intertwined with the beautiful nature of the country and offer many great home features. They help their buyers escape from the hustle and bustle of city life. Nevertheless, Turkey is a great place to buy property for all; whether they want to lead a calm life or a lively life. You can check out our Turkey homes listing page for detailed information like house prices, payment plans, etc.
Turkey is also a perfect place for starting a new business or updating existing products or services to a better level. It is one of the countries where you can have a successful start-up. After you create business ideas and investment programs, Antalya Homes ® finds the most suitable commercial property in Turkey for you.
Prospective buyers who want to make a profitable investment in Turkey search for land as well. Investing in cheap land for sale in Turkey is another option for those who intend to generate a profit. Common types of land investments include commercial and residential development lands. Investors need to understand what type of land investment works for their purposes and provides them with a good living in Turkey.
Some prefer to purchase plots to build their properties by designing every detail of their dream home. On the other hand, some take advantage of a certain return of owning land and of running a land-based business venture. But it should be taken into account that land deeds must have the necessary permits for the purpose of use.
You can check the listings of land for sale in Turkey for all land-related investment options.
Services from Leading Real Estate Agency in Turkey
Tekce Overseas Gayrimenkul AŞ is the leading real estate company in Turkey that owns the brands of professional real estate agencies: Antalya Homes ®, Istanbul Homes ®, Trabzon Homes ®, and Bursa Homes ®. Also, we hold Spain Homes ® as a sub-brand of "Tekce Overseas SA".
Since 2004, we have guaranteed a reliable property buying process for domestic and foreign investors in the light of our Zero Failure and the Best Price Guarantee principles. We have developed a perspective where core values are the most important, and professionalism is one of these core values.
Our large team of real estate experts serves in more than 20 languages. The experts have completed the real estate buying process for thousands of overseas property buyers without any failure. Therefore, Antalya Homes has been famous and recommended among foreign property buyers. Visit our Company Profile to learn more about us.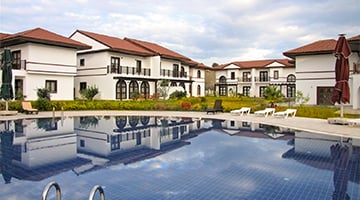 Antalya Homes guides buyers throughout the process. So, they can benefit from all the advantages of the Turkish real estate sector while looking for their dream homes.
We care to create long-term relationships with our customers, and that's why we have Thousands of Happy Customers. Our knowledge of all the requirements of buying a property in Turkey gives buyers comfort.
Several legal procedures are available in the process. Some are opening a bank account, getting a tax number, title deed conveyance, finding mortgage options, etc. You can easily handle them with our comprehensive Before and After Sales Services. They are available only for our customers who purchase real estate in Turkey from Tekce Overseas.
We can also help you in applying for a residence permit through property ownership. You can check out our Residence Permit in Turkey page to get detailed information on residence requirements and legal procedures.
Above all, if you consider applying for Turkish citizenship by investment, you are in the right place. We are here to guide our customers through the citizenship process. Foreign nationals prefer property purchase as a method to get Turkish citizenship as it is the easiest way to acquire Turkish citizenship. You can visit our Citizenship in Turkey page to get the most accurate info on obtaining Turkish citizenship application requirements and procedures.
Bayram Tekçe, the Chairman of our company, has helped the government with citizenship in Turkey to make it an easy process. He is also the mastermind of citizenship one-stop agency offices in Istanbul and Ankara.
He was the Chairman of the Real Estate Export Committee at The Association of Real Estate and Real Estate Investment Companies (GYODER). He founded GIGDER (Real Estate Service Exporters Association).
Our company gives correct and appropriate feedback to the Turkish Government through these related foundations. We aim to contribute to improvements in the practice in government offices.
We improve not only our company but also the sector we are in to provide the best customer service in Turkey. So, we are the leader among Turkish real estate companies. In Turkey, estate agents take us as an example because everyone knows that we do our job best.
Before You Buy a Property in Turkey
We are real estate agents in Turkey who understand exactly the needs of investors in the property purchasing process. We find your dream home among properties in Turkey and handle the time-consuming legal procedures for you.
Since it might be tricky to find the ideal property for yourself as there are way too many Turkish property options, the first thing we do is create your wish list. It is a crucial step to finding the perfect real estate for you. We learn your purchasing purpose and the home features you want.
Choosing the right location is one of the factors determining the return on investment of real estate. So, you need to evaluate the locations with your local agent. Another matter that needs special attention is the expected property prices in the said area in near future. These matters should be evaluated by experts in the Turkey property market for a successful and profitable investment.
We find the perfect one according to your needs and wishes. We assist you in dealing with the required legal procedures, such as title deed transactions in land registry directorates, in the final stage. The transactions are easy and take less time in Turkey, compared to most other countries.
We give you detailed info at every step of your purchasing process. We believe that knowing what you are doing at every step relieves our customers. You can get details about the purchasing process from our article How to Buy a Property in Turkey?

Antalya Homes Real Estate Sale Offices
Antalya Homes has brought together thousands of people from 90 countries with their dream homes in Turkey. Our mission has always been to find your dream home wherever you want. We keep growing with our offices to serve you professionally and give you more property options in a wide geographical area.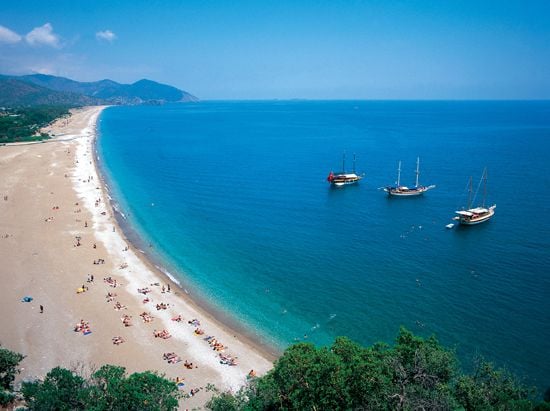 If you are fond of the sea-sand-sun trio and want to live every day like you are on vacation, then Antalya, Belek, Alanya, Kemer, Bodrum, Fethiye - Ölüdeniz, and Kalkan are the cities and districts you should choose for property investment in Turkey. The Turkish Riviera has a magical atmosphere for visitors with their long beaches, blue sea, warm air, and historical structures.
Istanbul, Ankara, Izmir, and Bursa are the best cities to buy property in Turkey to live an active life and start a business in Turkey. Istanbul is a cultural and financial center, and the other cities are just a short drive from Istanbul. You can take a satisfying return on your real estate investment in these cities.
Yalova and Izmit are two cities located very close to Istanbul. These two cities are promising in terms of real estate investment, which is their biggest advantage. Buying real estate at affordable prices will allow you to get profitable investment returns within a few years in these cities.
Trabzon is the first address of lush nature and eco-tours when you visit Turkey. You can make valuable immovable investments in this beautiful and developed city. It is located on the Black Sea coast of northeastern Turkey.
The historical heritage, tourist attractions, and local cuisine in the city attract visitors from all over the world. If you are in love with nature, be sure to check out the properties in Trabzon.

The new star of the real estate sector, for sure, is Northern Cyprus. Cyprus is an island nation on the Mediterranean coast. It stands out with its nature, climate, and unique beaches. There are many historical and touristic structures as a natural result of the coexistence of different cultures.
The common feature of all these locations is their high living standards and low cost of living.
Antalya Homes ® publishes the best properties in our area at the best prices. Our portfolio team carefully organizes the real estate listings. We are a customer-oriented company. So, our aim is to ensure that our customers do not experience any failure in the buying process.
We offer properties in good condition and mostly prefer to publish new constructions. It is because we want our customers to move into their new homes without any need for renovation. But, if our clients want to put their property up for sale, we help them resell their properties.
If you have more questions about the buying process or property in Turkey, you can contact our expert team now.
Close...
MOST POPULAR PROPERTY LOCATIONS