Antalya Homes Real Estate Offers Low-Cost Investment Properties
Turkey is a country that is gaining in popularity as a tourist destination. It is also among the most beautiful places in the world to live. For these reasons, there is a good market for apartments and other investment properties in this country. Real estate in Antalya can be purchased that has virtually guaranteed income potential at low costs.
As a leading real estate agency offer you many apartments for sale in Antalya at affordable prices. There are properties on offer such as the sea view apartment complex in Konyaaltı. These properties feature forest or sea view apartments with 2 bedrooms and a large swimming pool for the use of the tenants. One of the most popular districts of Antalya has a luxury property for sale in Lara.
Another prime location is a complex of golf apartments located in Kundu. This complex occupies two modern and stylish buildings featuring both one and two-bedroom apartments. You can achieve your dream vacation home by selecting an Antalya villa such as Kemer, Belek, and Kalkan vacation spots.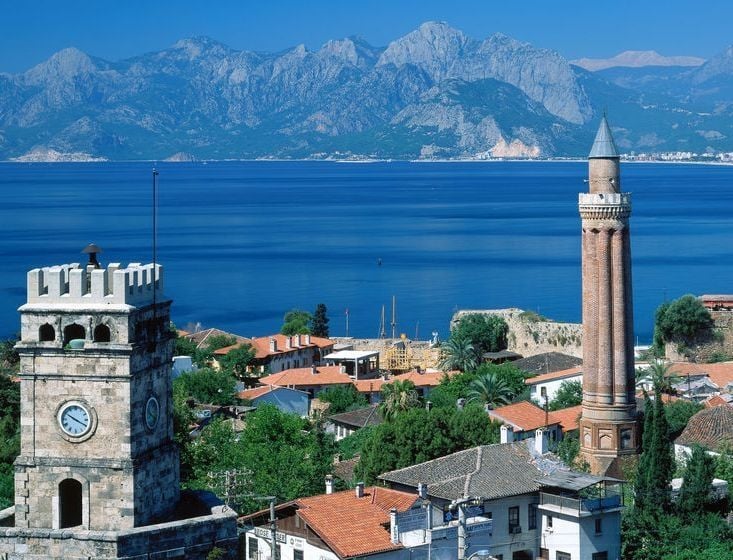 If one wishes to start from scratch and build to suit, there is an investment property for sale in the form of vacant lots.
Unlike many other areas of the world, where the people wish to spread out and locate single-family dwellings, People in Turkey tend to seek out apartments and homes with communal swimming pools. This is especially true in the Antalya real estate market. You can check on this website the off-plan project and evaluate the opportunities for investment in Turkey.
This is one of the reasons one can find so many investment properties available at reasonable prices for sale. These are the types of homes the people want to live in, creating a ready market for those wishing to offer properties for rent.
There are also several good reasons to work with an Antalya real estate broker when looking into buying these properties. This is because some of the laws governing the transfer of land differ in Turkey from other areas in Europe. A trained broker can save a lot of hardship with his/her knowledge of these laws and how they apply.
Agents also take care of details such as electrical connections with the power grid, water meters, and sewage. Many buyers grant their agents a power of attorney to take care of these matters before they even begin the earnest search for property in Antalya for sale.
Antalya Real Estate is a Growing and Lucrative Market
More and more people are finding that they can purchase investment properties and apartments at reasonable, even low prices considering the global market. There are many brokers and agents available to assist with the process from start to finish. This includes handling existing properties as well as vacant lots that can be purchased and built on from the ground up. These agents will take care of all the major details, including taking care of electricity, water, and sewage hookups on behalf of the buyer as well as help in navigating through the various laws governing the transfer of lands that are unique to Turkey and differ from the rest of Europe.
View below real estate offers in Antalya. Find property for sale in Konyaalti, Kaleici, Kepez, and Lara.