Buyer Testimonials of Antalya Homes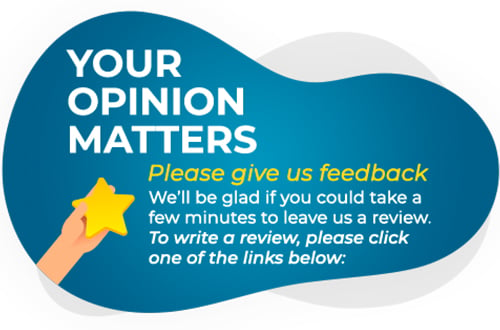 Buying a property is a very serious deal and the main thing is to find a professional trusted partner. With our team built upon our corporate values, we aim to have an open and trusting relationship with our customers and make them reach 100% happiness.
The best answer for the question "Why work with Antalya Homes?" is the words of our customers from all over the world. We collected reviews from some of our customers to assure you about the quality of our services. You can read and join their journey of buying a property with Antalya Homes ®.
If you have any hesitations about rating us with the 5-star and you see some improvable areas or have any suggestions in your experience with us, please contact info@tekce.com for us to provide you a better service.
Customer feedbacks
LANGUAGE
COUNTRY
LOCATION
Deutsch (22)
English (65)
Français (23)
Nederlands (2)
Svenska (22)
Türkçe (1)
Русский (34)
العربية (20)
فارسی (9)
Afghanistan (4)
Algeria (3)
Argentina (1)
Australia (2)
Azerbaijan (3)
Belgium (4)
Bosnia and Herzegovina (2)
Bulgaria (1)
Canada (5)
Congo (Democratic Republic of the) (1)
Croatia (1)
Czech Republic (3)
Egypt (5)
Ethiopia (1)
France (17)
Germany (24)
Hungary (1)
Iran (6)
Iraq (8)
Kazakhstan (4)
Kenya (1)
Kuwait (3)
Lebanon (2)
Libya (1)
Morocco (1)
Netherlands (3)
Norway (1)
Pakistan (3)
Palestine, State of (5)
Qatar (1)
Russian Federation (20)
Slovakia (1)
Somalia (1)
Sweden (30)
Switzerland (4)
Syrian Arab Republic (1)
Tunisia (1)
Ukraine (2)
United Arab Emirates (1)
United Kingdom (12)
United States of America (6)
Uzbekistan (2)
Ankara (2)
Antalya (187)
Bursa (3)
Muğla (2)
Trabzon (3)
Yalova (1)