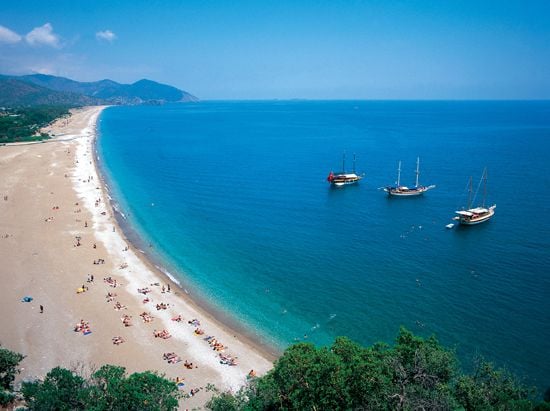 Turkey Property is a very good investment. Turkey is becoming a popular place for many foreigners to spend their vacations. In the last years many people are investing in Turkish properties, and here are just a few of the reasons why.
Why Invest In Real Estate Turkey?
Cost of Buying Real Estate in Turkey
Prices for properties are quite low, compared to many other countries. This makes investing in hotels and apartment buildings, very attractive. In the coming years, prices are expected to go up considerably, as this country will eventually join the European Union. Buying a property for sale in Turkey nowadays will ensure an excellent return on most investments within a few years. The real estate market is expected to grow in 2021, 2022, and 2023.
Turkish Economy
The Turkish economy is steadily growing and becoming very attractive to many foreign interests. The strategic location of the country gives excellent access to many different world markets. It is a cross point of three continents; Asia, Europe, and Africa. One reason for tremendous economic growth is the tourism industry. Exclusive 5-star hotels and touristic attractions make for a very affordable place for vacation.
Cost of Living in Turkey
When you consider an area for investments, the cost of living is also an important factor. Compared to many countries, the Turkish cost of living is very low indeed. This means that your money is worth more here, and that increases your buying power in Turkey. You can purchase Turkish real estate that is equal or better to foreign real estate for a great deal less money. However, since the economy is rapidly growing, this may not last for too many more years. The time to invest in Turkish properties is now.
Climate in Turkey
The Turkish climate is very agreeable and has many good features. The coast of the Mediterranean, especially Antalya has mild winters and hot summers. This is very good for those that enjoy outdoor activities and swimming. This also makes the area very popular with tourists and is the perfect place to invest in properties like houses for sale in Antalya and beachfront apartments in Turkey. If you enjoy sports like skiing, you can travel to the mountains. The mild climate makes Turkey a hot destination for real estate.
Property for Sale in Turkey
You can find an abundance of Turkish properties for sale. Many are in close proximity to the beach and not far from the center of a city. You may wish to have an investment in Camyuva apartments that offer a spectacular view of the mountains. You can offer your tenants a swimming pool and a walk in the garden. Perhaps you would enjoy a lovely hotel in Alanya, with nearby shopping, beach, and restaurants.
Summary of Reasons to Invest in Real Estate Turkey
There are many reasons to consider investing in Turkey real estate. Prices are much lower than in many other countries. A lower cost of living means that your purchasing power is increased and you can fill your market car for less. A strong economy and a very agreeable climate are more reasons to consider Turkey's real estate. However, future prices are expected to rise a great deal, so today is a good time to invest in property in Turkey!