Sell Your Property in Turkey
If you have a property in Antalya, Belek, Kemer, Alanya, Bursa, Trabzon, Istanbul, Yalova, Bodrum, Ankara, Kocaeli, Sakarya or Düzce and want to sell it, get in touch with us today. As the leading real estate company in Turkey, we have a good reputation and years of experience in buying and selling homes since our company's foundation in 2004.
Why Antalya Homes for Selling Your Property?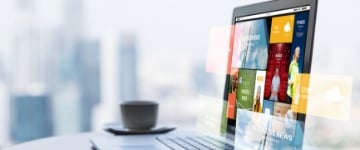 Maximum Visibility
Your property will be visible to everyone who searches for a property as it will be published on our company websites plus major portals. Our company websites have thousands of visitors from all over the world every day. Making your real estate highly visible to buyers will bring the chance to sell your property sooner than you expect.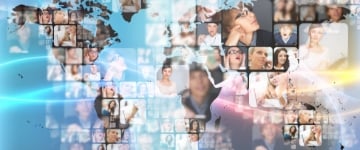 International Buyers
Besides the local language, we are publishing your property in 10 different languages. Our professional team of agents speaks over 28 languages. Thus, your property can be bought not only by Turkish buyers but also by foreign buyers from many countries. So, be ready for international buyers.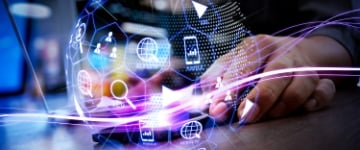 Professional Advertising
Real estate advertisement is serious work that requires techniques and experience. Our professional photographer will take photos and our editor team will write descriptions that will bring out the best aspects of your property.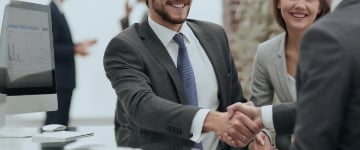 One-Stop Agency
You will get all the services at one stop:
Tailored Marketing: Your property will be recommended to buyers whose expectations are the same as your property's features. Also, all questions regarding your real estate will be answered by our agents on your behalf.
Key Holding: Your keys will be safe in our office in case you do not have the time to accompany all viewing tours.
Official Paperworks: You will get support from our experienced team for official paperwork.
Viewing Organisations: Viewing tours will be organized for your property by our agents.
Filtrating Non-Serious Buyers: We will filtrate the non-serious buyers to save your time.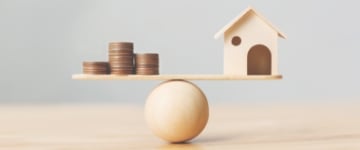 Valuation Report
It is compulsory to have an appraisal report on each foreign property sale since 15.02.2019. You will have the real value of your property with our experienced team that works with real market data. Also, we will arrange the property appraisal report which is compulsory for foreign buyers.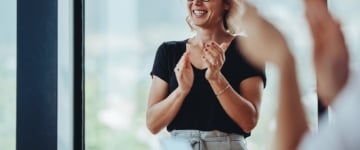 100% Happiness & Zero Failure
We have completed thousands of property sales with zero failure. You will benefit from our company's experience to sell your property without any trouble. Our experience brings the best results for both seller and buyer sides.
Procedures for Selling a Property in Turkey
We need to see all relevant documents related to your apartment or villa including the title deeds, and habitation certificate. At the time of selling, the home must be debt-free, for the land registry office to allow the transaction, so make sure all taxes are up to date, and bank loans and/or mortgages are paid in full.
We will come and see the property to give a realistic selling price. To maximize your profit, and make your home more marketable, complete all maintenance jobs, and paint the interior if needed.
If we mutually agree to market your home, we will take photos and add them to our website. You will need to make yourself available for viewing trips, sometimes at short notice. If you don't live in Turkey, leave the keys with a trusted holder for us to contact them instead.
Upon finding a buyer, we will arrange the entire process and keep you updated throughout including the deposit stages and signing over the deeds.
What is the Cost of Selling My Property?
If you have owned the property for five years or more, you are exempt from income tax. We charge estate agent fees for completing the process, and you will also need to fund individual costs like making sure all bills are paid up to date.
For more information and details on how to sell your property in Turkey, fill in the form on the left-hand side, and our Portfolio Supervisor will get in touch with you. Alternatively, email a copy of your title deeds, photos, and further information to info@antalyahomes.com.
How Can I Sell My Property in Turkey?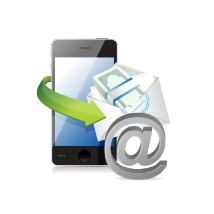 CALL US OR SEND AN E-MAIL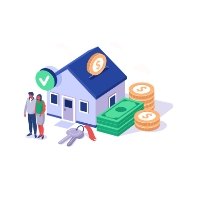 WE EXPERTISE YOUR HOME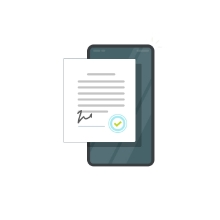 WE MAKE YOU AN OFFER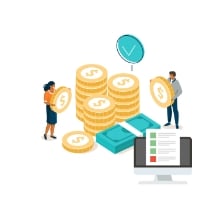 YOU RECEIVE YOUR CASH OR LIST FOR SALE AN OUR WEBSITE
FAQ
Q: How long will it take to sell my property?A: Most fundamentally, a property's sales period is determined by the price. The average sale of a property priced in accordance with market conditions takes between 3-6 months. We guarantee that we will carry out effective marketing activities that we are responsible for during our agreement. However, selling a portfolio may not necessarily be the result of doing our job right. The general situation of the real estate market is not exactly within our sphere of influence. For a faster sale, pricing should be below market expectations.
Q: Do I have to accompany the viewing tours?A: No. If you are too busy to join the viewing tours or you are not in the city, you can leave your keys with us. In this case, our agents will do the viewing tours and they will answer the questions on your behalf.
Q: What is the correct price for my property?A: Our team of local experts will recommend the correct price for your property. We know the locations, real value of the properties, and the backgrounds of the constructions in our service areas. So, you will benefit from our experience and knowledge to set a fair and correct price.
Q: Will there be too many viewing tours for my real estate?A: There will be a lot of requests. However, our job is to understand the potential buyers' expectations. If the customer's expectation does not match the features of your property or they are not serious buyers, we will not organize a viewing tour for your property. We respect everyone's time.
Q: How does the process work when someone wants to buy my property?A: We invite you and the buyer to our office to determine the terms of the agreement. A sales agreement that includes all terms of the agreement is signed by both parties with a deposit payment and title deed applications begin.
Q: When will I receive the full payment?A: Full payment for real estate sales is done on the title deed transfer day, just before the final signatures as customers in Turkey.
Q: Can I sell my home with furniture?A: Yes. Some of our portfolios are furnished apartments and villas.
Q: What kind of properties does Antalya Homes sell?A: We sell all kinds of properties; apartments, villas, commercial properties, lands, and hotels.
Q: I don't want to hang a "For Sale Board". Does this cause a problem?A: If you want, we will not hang a "For-Sale Board". However, researches show that these boards increase viewing tour requests by up to 20%.
Q: I can advertise my property online and I can hang a board by myself. What's the advantage of working with a real estate agent?A: Buyers view professional advertisements 200% more than individual advertisings. Besides, you have to welcome many unrelated calls and messages to filtrate the non-serious customers. Also, buyers aim to work with professional agents to avoid potential disputes. These reasons are some of the most important of many others.