Antalya Homes ® Company Profile
Our values are our compass every time to find our way.
Our entire team is built on this value system and do their business accordingly.

We know that buying a property is one of the most serious lifestyle decisions you will ever make. To help you on your journey, you need a real estate agent with market knowledge, experience, and customer values that put the buyer first.
This is where Antalya Homes, a professional team of local agents steps forward. We guide our buyers through the whole journey from choosing the home of their dreams to signing for their title deeds and settling in. With a bank of testimonials behind us, we've established a solid reputation for honesty, professionalism, and long-term commitments to our customers.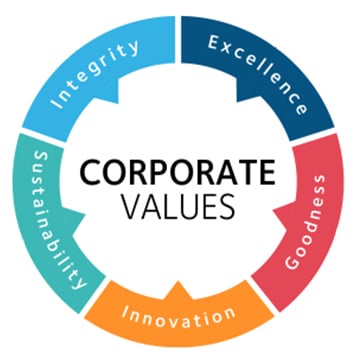 Antalya Homes ® is a registered brand of Tekce Overseas Gayrimenkul AŞ. The leading international real estate company is established in 2004. We are registered with the Chamber of Commerce in all regions where our offices are located including Lara (Antalya), Konyaaltı (Antalya), Alanya (Antalya), Belek (Antalya), Döşemealtı (Antalya), Ankara, Bursa, Bodrum (Muğla), Fethiye (Muğla), Cevizlibağ (Istanbul), Göztepe (Istanbul), Mersin, Trabzon, Yalova, Benalmádena (Málaga), Orihuela Costa (Alicante), Girne (The Turkish Republic of Northern Cyprus) and Bromma (Stockholm).
Tekce Overseas Gayrimenkul AS plays a critical role in building a sustainable real estate sector in Turkey with our company values and professionalism. We prioritize providing a reliable property purchase process for domestic and foreign investors by cooperating and partnering with prominent public and non-profit institutions and organizations.
Chairman of Tekce Overseas Gayrimenkul AS, Bayram Tekçe represents the Turkish real estate sector in the international platforms by becoming the Committee Chairman of GYODER, the Association of Real Estate and Real Estate Investment Companies, and taking part in the foundation and being the founding Vice President of the GIGDER, Real Estate International Promotion Association. These associations are the prominent real estate and property investment platforms in Turkey.
The institutions and organizations that we are members of are as follows: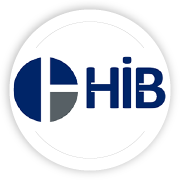 Service Exporters' Association (HIB),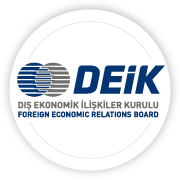 Foreign Economic Relations Board (DEIK),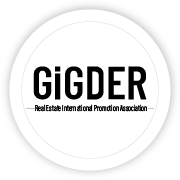 Real Estate International Promotion Association (GIGDER),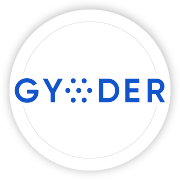 The Association of Real Estate Investment Companies(GYODER),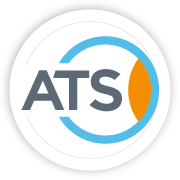 Antalya Chamber of Commerce and Industry (ATSO),
Commercial Registration No.: 49470

Istanbul Chamber of Commerce (ITO),
Commercial Registration No: 950773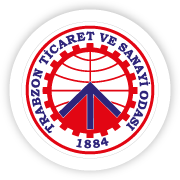 Trabzon Chamber of Commerce and Industry (TTSO),
Commercial Registration No: 21600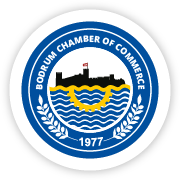 Bodrum Chamber of Commerce and Industry(BODTO),
Commercial Registration No: 016265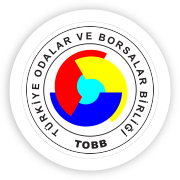 The Union of Chambers and Commodity Exchanges of Turkey (TOBB),
Chamber Registration No: 51753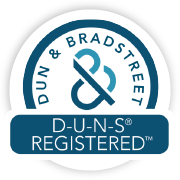 Dun & Bradstreet
D-U-N-S® Number:
50-454-7825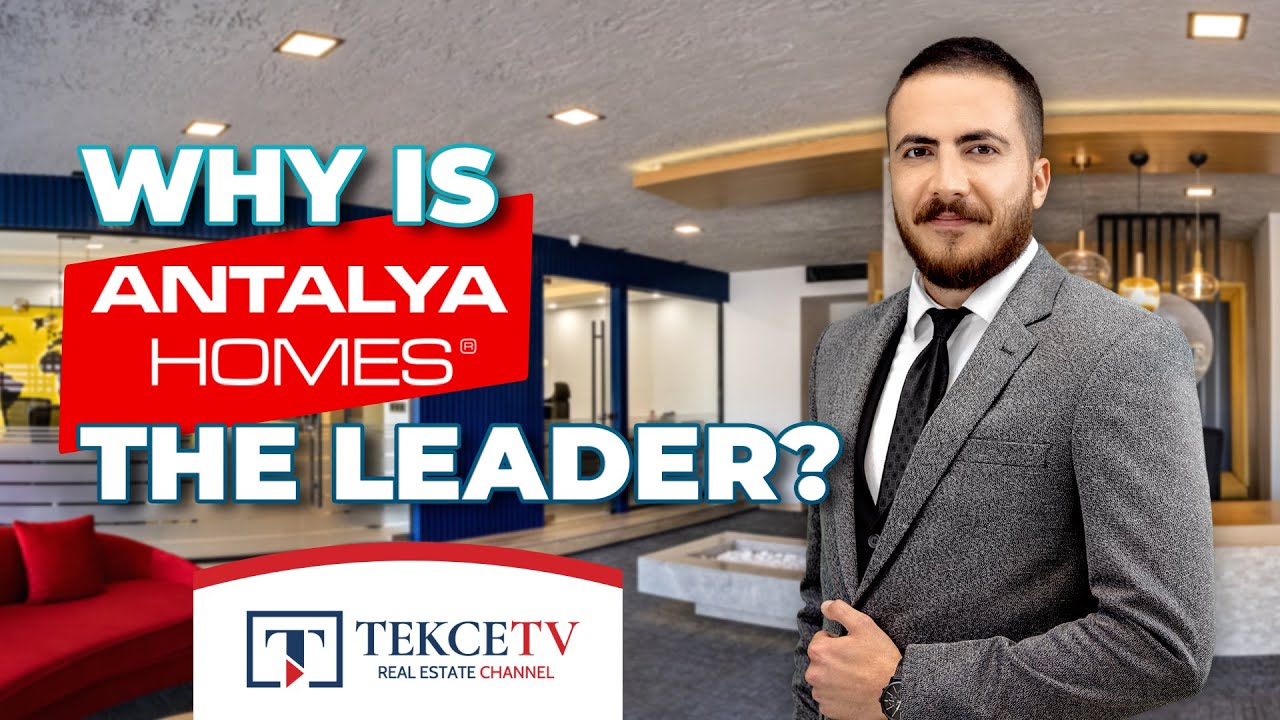 Why is Antalya Homes the Leader in the Turkish Real Estate Market?
Antalya Homes, established in 2004, has developed day by day with professionalism and commitment to our values which are our compass to find our way. Our business volume has increased day by day. As might be expected, this progress of the company was not a stroke of luck! Our company values lead us to be the leader of the Turkish real estate market.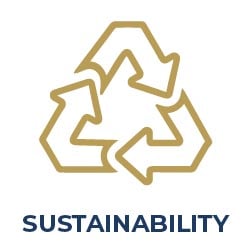 Sustainability: Being long-lasting in commercial life is a great achievement for a company in Turkey. According to statistics, 80% of the companies can not survive for 5 years and 96% of them can not survive for 10 years. Despite these rates, we are proud to say that we are successfully operating in this sector since 2004.
---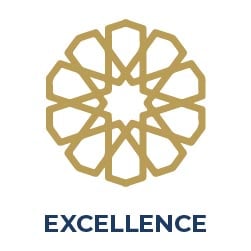 Excellence: Antalya Homes is a professional, well-organized, experienced, and proactive company. We know the whole process of property purchase step by step as well as all the properties and their backgrounds in our service areas. We aim to get a fair price for both parties. As a result of excellence, we have delivered thousands of keys with 100% success. Shortly, working with Antalya Homes guarantees an excellent real estate service.
---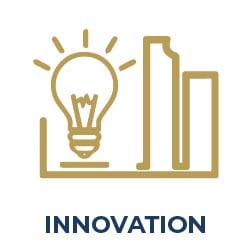 Innovation: When we first started our business in 2004, announcing a property was all about hanging a "for sale" board. Now, we announce a property in 10 different languages on 180 different channels including property portals, company websites, international property partners, and more. Our customers can contact us with one click from all over the world. We innovate ourselves continuously to be accurate, punctual, and reachable.
---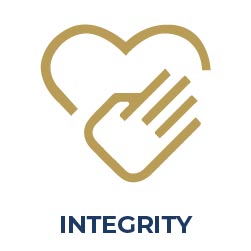 Integrity: Integrity and honesty are the foundations of our business. Buying a property is a serious and important decision. We respect people's savings. We never misinform buyers just to make sales. Our role is to be a referee between the buyer and seller to finalize the sales process in a proper and fair way.
---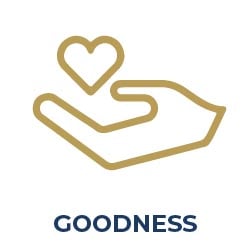 Goodness: We aim for 100% happiness in our relationships with our clients. Even after years of their purchase, we are still in touch with our clients. Our happy customers refer to Antalya Homes as "a good company" by word of mouth. Therefore 40% of our sales are referral customers.
Antalya Homes Guarantees
Guaranteed Title Deed delivery (zero failure)
Best price. You will not find the same property sold cheaper anywhere else
We only work with constructors and sellers who we know and trust
Expertise and professionalism (skilled management and team since 2004)
100% happiness for the buyer (from the point that you start dreaming until you get your title deed)
Antalya Homes Services
Turkish, English, Dutch, Swedish, Russian, German, French, Arabic and Persian native speakers
Help during the buying process like opening bank accounts and getting tax numbers
Assistance with gaining residency permits and citizenship by investment
After-sales services including water and electric connections, insurance, and furnishings
ANTALYA HOMES ADMINISTRATION TEAM


ANTALYA HOMES SALES TEAM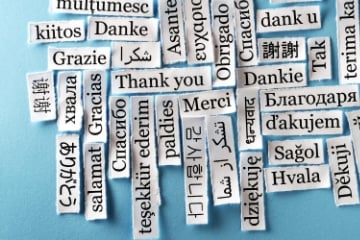 We Speak Your Language!
Turkish
English
Russian
French
Dutch
Swedish
German
Farsi
Arabic