Antalya Homes History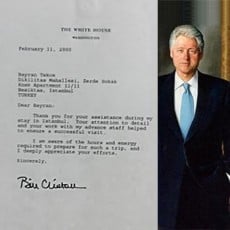 1995
Founder Bayram Tekçe
After graduating from Ankara University after studying Dutch and literature, Bayram Tekçe began his professional career as a tourist guide and a member of the Istanbul Chamber of Guides (IRO.) His expertise in English, Dutch, and knowledge of historical sites all over Turkey led him to host high-profile visitors including Bill Clinton. Notable travel companies like TUI, Jetair, Neckermann, and Kras Reizan also sought after his freelancing services.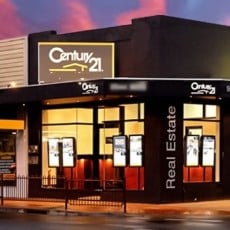 2004
Branching into Real Estate
During this year, the government made it possible for foreigners to buy properties in Turkey, and Bayram's knowledge of foreign languages and professional people skills made branching into the real estate business, a natural career move. On the 12th of July 2004, along with Mustafa Öksüz, he opened a Century 21 franchise office in the Mediterranean district of Adana.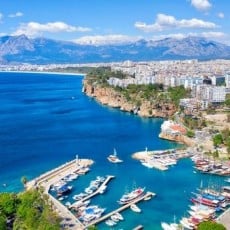 2005
Opening the Antalya Office
With business getting off to a booming start, most foreign house hunters preferred the Antalya district made up of the city center and smaller coastal resorts. Bayram had in-depth local knowledge of the region, and to save commuting from Adana, opened an office. With low prices and rising interest from foreigners, the business made a profit within the first two years.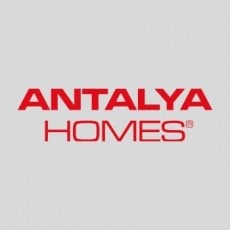 2006
Antalya Homes: A New Brand
Due to the rising profile of Bayram's people skills, and a property boom, the likes of which Turkey had never seen before, the Antalya Homes brand was born. To further promote the company, we exhibited at international fairs in Belgium, Holland, Sweden, and Finland. All were successful and played a significant part in promoting our brand to foreign buyers.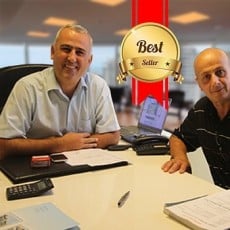 2007
Best Selling Property Agent in Antalya
By this time, the property boom was in full swing, and many foreigners of various nationalities wanted to buy Turkish apartments and villas. Continuing to exhibit at fairs, in Belgium, Holland, Sweden, and Finland, we also attended exhibitions in Russia and introduced easy payment plans for foreigners of 60 months without interest. By the end of 2007, we were the top-selling estate agent in Mediterranean Turkey.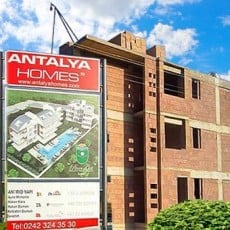 2008
Our Own Apartment Constructions
With an eagerness to continue promoting our brand and making it more affordable for foreigners to buy, we started our own constructions in the Belek and Konyaalti district. Many of the 52 apartments sold at the off-plan or construction stages due to excellent value for money and modern architecture.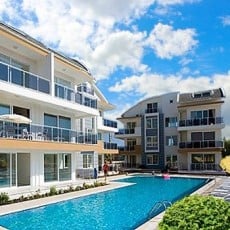 2009
Handing Over the Keys
While the 2008 worldwide monetary crisis impacted foreign house sales, we continued with our constructions and handed over the title deeds and keys to all owners on time and as promised. Our forward-thinking, diverse customer base, and ability to adapt, helped us to whether through the crisis while many other agents and construction companies closed their doors.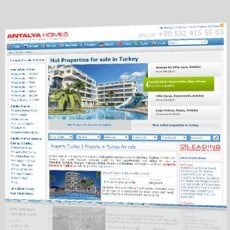 2010
New International Website
By this time, the Internet had affected traditional marketing and advertising methods. To reach people from all over the globe, we launched our new website in nine different languages. Within a brief time, it became the best performing website on Google for the Antalya region.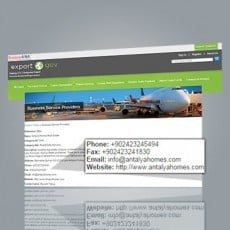 2010
Export. Gov Recommendation
The US Department of Commerce's International Trade Administration collaborated with 19 different government agencies to provide a list of trusted market sources that can help Americans connect and do business abroad. The American Embassy in Ankara verified and recommended us as a reliable estate agent in Turkey.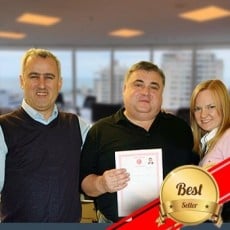 2011
Top Performing Estate Agent in Antalya
Due to a growing team, and a higher demand than ever before, we implemented a quality policy focusing on excellent customer service. This encouraged a lot of word-of-mouth advertising from earlier customers, and once again, we were the best performing estate agent in Antalya. Our forward-thinking business method also led us to add Arabic to our website, even though Middle-Eastern interest was still in its infancy.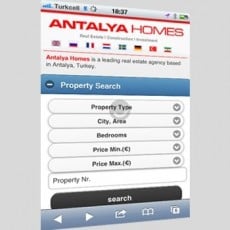 2012
Mobile Website Online
To reach even more people in a quick and efficient process, we launched the mobile version of our website. Allowing users to browse our portfolio in a smooth, streamlined feed, they could also contact us via telephone or email at the touch of a button. We also opened a project office in the Konyaalti district.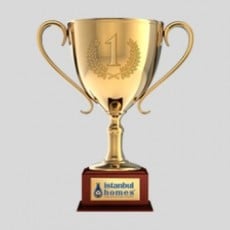 2013
Year of Arabic Buyers
The Turkish government abolished reciprocity laws, and as a result, a flood of interest came in from Middle Eastern nationalities. Having previously launched an Arabic version of our website and employed Arabic speakers, we dealt with the high demand promptly and professionally. During this year, Egyptians, Saudis, Libyans, Algerians, Tunisians, and other GCC nationalities bought apartments and villas from us.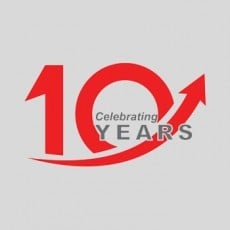 2014
Celebrating 10 Years in Business
2014 was a year for us to be extremely proud because we hit the ten-year milestone. The Turkish Chamber of Commerce says 85% of Turkish business never makes it past their tenth year, but our achievement was a result of friendly customer services and forward-thinking in the real estate sector. With an ability to predict trends, and react to external market influences, we entered 2014 on a high, with even more plans to expand.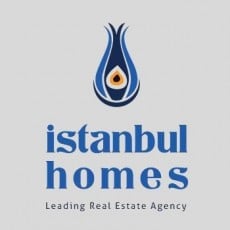 2014
Branching into the Istanbul Real Estate Market
Using the tried and tested business model that served us so well, we branched out into Istanbul. Composed of 39 districts, Istanbul is the busiest sector of the Turkish real estate market, and we employed local agents with in-depth knowledge to continue offering high levels of service to potential buyers. Our name in this area is Istanbul Homes, a branch of the Antalya Homes Real Estate Inc brand name.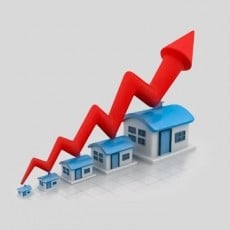 2015
Real Estate Boom in Turkey
By now, the Turkish property market was at its busiest with Turks and foreigners eager to buy apartments and villas across the country. Istanbul emerges as the most popular destination because new constructions and expansion into surrounding areas modernize its real estate market. The professionalism of all our offices led to us having our busiest year to date.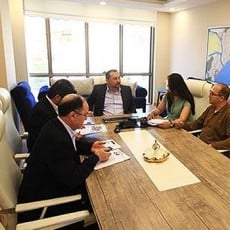 2016
Antalya Konyaalti Branch Office Opens
We opened a second office in the Mediterranean Konyaalti beach district. This residential neighborhood at the heart of the city center is also a popular tourist spot. Our best price guarantee established reputation, and the new office helps us to reach more people than ever before. Quality and professionalism are still top of our agenda for our brand name.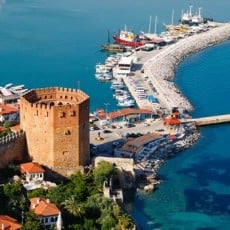 2016
Alanya Office Opens
In 2016, Alanya grew in popularity for both tourism and foreign home sales. To serve our customers more efficiently and promptly we opened the Alanya branch. This was a wise move as many foreigners bought apartments in the Mahmutlar district through us.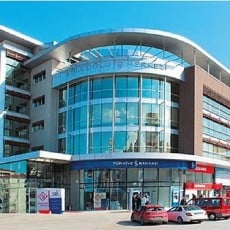 2017
Expanding to Trabzon
By this time, the northeast region of Trabzon emerged as the star performer of the foreign Turkish property market, especially with middle eastern buyers. Backed by the looming Kackar mountain range, and featuring natural spots of beauty like Uzungol and Ayder plateau, the region differs vastly from all others in Turkey. Once again, we employed local experts with in-depth knowledge, so our customers get the best prices, value, and service. Trabzon Homes is added to the Antalya Homes brand as a regional branch.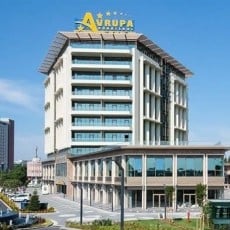 2017
The New Istanbul Office
Deciding to look for a more modernized Istanbul office, we wanted an efficient working environment that would also make our customers feel welcome. We found what we were looking for and moved from the Taksim area to the Kale Office building in Cevizlibağ, Zeytinburnu, in the heart of European Istanbul.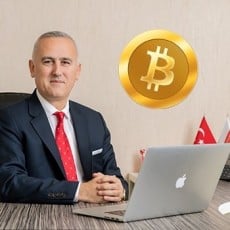 2017
The First Property Sales with Bitcoin in the World
In September 2017, Bayram Tekce, the Chairman of Tekce Overseas Gayrimenkul AS, made probably the first property sales with cryptocurrency in the world. He made it possible to buy a property securely by cryptocurrencies, including Bitcoin, Ethereum, Ripple, with the convenience of credit cards and without being affected by fluctuating exchange rates.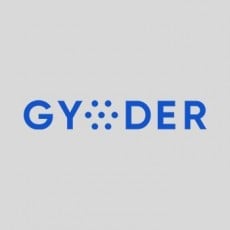 2018
We Established GYODER Property Export Committee!
Bayram Tekce, Chairman of Tekce Overseas Gayrimenkul AS, established GYODER Property Export Committee, a non-governmental organization, to ensure that foreign investors can invest in real estate in Turkey without any problem and increase the rate of real estate investment in Turkey. The Committee's power and influence will bring immense benefits to the Turkish real estate market and international investors.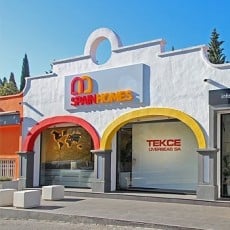 2018
Tekce Overseas SA' First Office is Opened for Business
Tekce Overseas SA is founded in Spain to serve international real estate operations by the leadership of Antalya Homes Emlak AŞ Chairman Mr. Bayram Tekçe and his brother Özkan Tekçe. Our first office with the Spain Homes brand has started to operate in Benalmádena, Málaga in October 1, 2018. International buyers who want to buy a property in Spain can reach us out on spainhomes.com.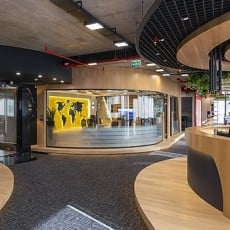 2019
Istanbul Göztepe Office Opens for Business
Istanbul Homes; as a local expert in the property market in Istanbul, we also took a new step. We opened our second office in Istanbul with our in-depth knowledge to continue offering high levels of service to potential buyers. Our address: Merdivenköy Mah. Nur Sok., Business Istanbul, Kadıköy, İstanbul.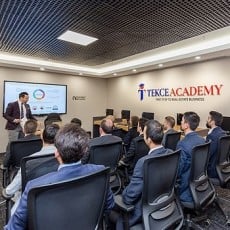 2019
Tekce Academy is Born
In 2019, we established TEKCE Academy for the personal and professional development of our current and future colleagues and we started the first training & education program on 01.10.2019. With its experienced team and state-of-the-art resources, Tekce Academy is uniquely structured. We up-skill talented employees from all corners of the world and empower them with the ability to make a difference.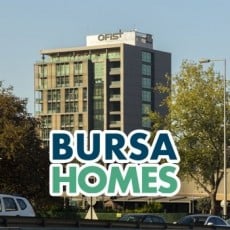 2019
Open for Business: Bursa Homes
Another area of Turkey receiving record-breaking interest was Bursa in northwestern Anatolia. Vast differences in the property market prompted us to open a local office, with in-depth, experts to help with growing demand from Middle-Eastern nationalities. We keep the same tradition and call the company in Bursa as Bursa Homes ®.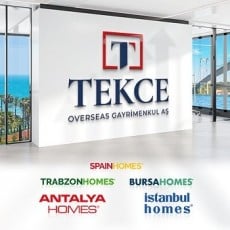 2020
Our New Title: Tekce Overseas Gayrimenkul AŞ
We have changed our mother company name from Antalya Homes Emlak AŞ to Tekce Overseas Gayrimenkul AŞ. Our new title is a result of the transformation of our company from a locally leading real estate agency to a global real estate company in the light of our principles and our vision.
2020
We Established GİGDER!
Bayram Tekçe, the Vice Chairman and one of the 12 founding members of the association, established Real Estate International Promotion Association (GİGDER) by gathering the representatives of the real estate sector in Turkey under the roof of an association. The association's aim is to create the potential to receive 20 billion in FDI annually and to institutionalize the real estate sector.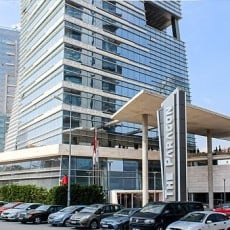 2021
New Offices in Ankara, Belek, and Bodrum
Tekce Overseas Gayrimenkul AS keeps announcing its name all over Turkey! We keep growing with our new offices in Ankara, Bodrum, and Belek to serve you professionally and give more property options in a wider geographical area.