Obtaining a Tax Number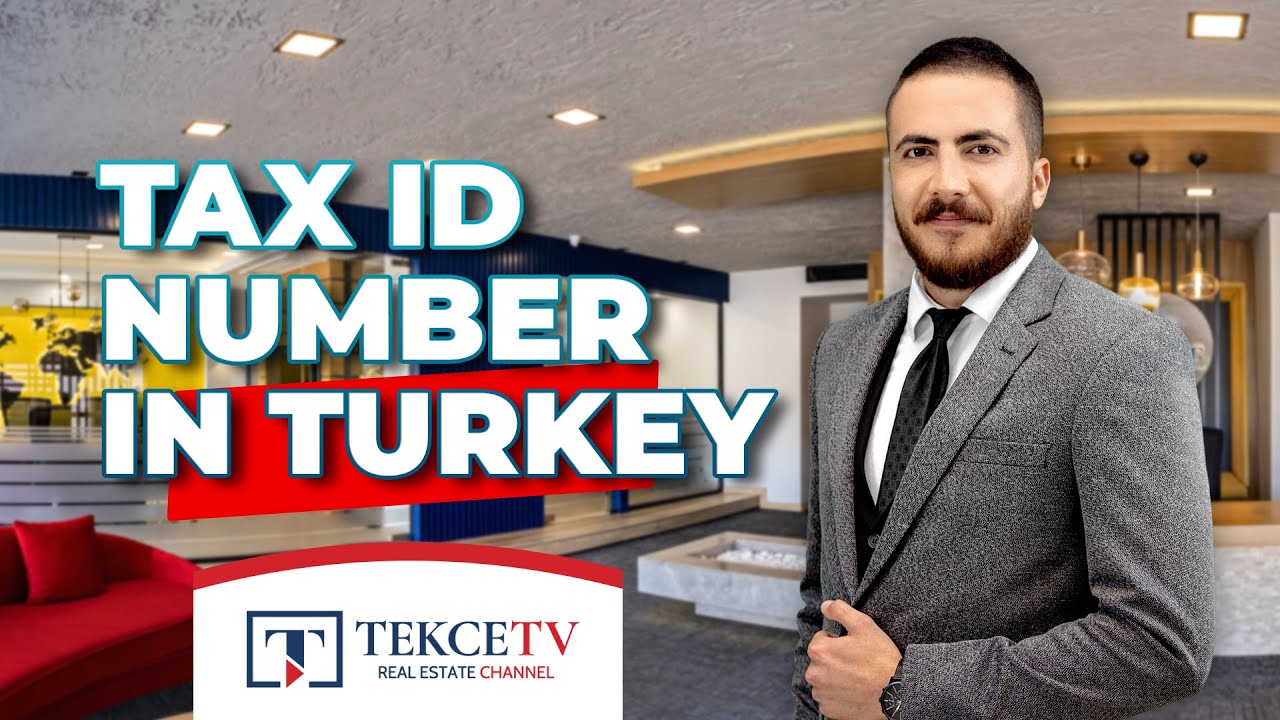 A tax number is the essential ID number for each registration and financial transaction in Turkey. All Turkish citizen's ID numbers are automatically their tax ID numbers. A Tax Identification Number is a ten-digit number assigned to individuals.
Foreigners should have a tax number for; opening a bank account, buying a property, subscribing for utility services, issuing insurance, getting health services, doing notarial processes, applying for residence permits, etc.
Getting a Tax ID number is an easy application. You should go to any local tax office and apply for it. The only documents you need for this transaction are "your original passport" and "copy of your passport". Registration is free of charge. After registration, your tax number is also monitored at the screens of all Turkish financial institutions including banks, which means you will be able to open a bank account, too.
This transaction usually takes around fifteen minutes. After you receive your tax ID number, you can open your bank account and carry out your official transactions.
Read real estate taxation in Turkey on how and when to pay taxes.
FAQ About Obtaining a Tax Number in Turkey
Q: Where can I get a tax ID number?
A: There are tax offices in every city and its district in Turkey, you can get a tax ID number by going to one of them.
Q: What documents will I need to get a tax ID number in Turkey?
A: Your original passport and one copy of it will be enough to get a tax ID number in Turkey.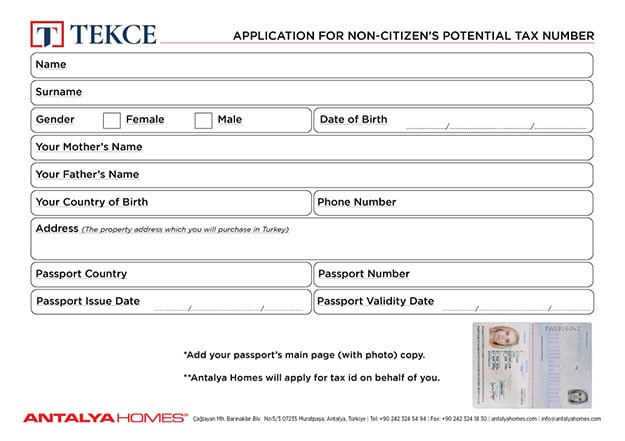 Q: Why is the tax ID number necessary?
A: It is your unique registration number that will be used in all registration applications in your daily life in Turkey. You must have a tax ID number for buying and selling processes and financial transactions including:
• Opening a bank account,
• Title deed transactions,
• Power of attorney transactions,
• Residence permit application,
• Insurance,
• All sorts of tax payments,
• Water and electricity subscriptions.
Q: Is there a cost to obtain a tax ID number in Turkey?
A: No. You can get a tax number without any cost in Turkey.
Q: Can I get a tax ID number in Turkey if I go to the tax office on my own?
A: Yes. However, Antalya Homes customers do not need that. It is a part of our free after-sale services.
Q: What happens if I lose my tax ID number?
A: You can have it reprinted by going to the tax office.
Q: How long is a tax ID number valid?
A: You can use your tax number without a time limit once you obtain it.
Q: Do I need to pay tax if I get a tax number?
A: Getting the tax number is free of charge. You pay these property-related taxes; like income tax, annual property tax, and conveyance tax.


Print PDF