The Best Place to Buy Property in Turkey
As a leading real estate agent, potential buyers often ask us, where is the best place to buy property in Turkey? However, the answer is more complicated than naming one destination, because buyers have different budgets, lifestyle preferences, and ideas of what their perfect home looks like.
Each region differs and appeals to different levels of society. In this article, we'll look at popular places driving the foreign market of Turkey's housing sector, but we'll discuss certain regions receiving much international and domestic fame because they appeal to a specific investor.
First, it is worth saying out of all the countries in the world, only five nationalities can't purchase freehold property in Turkey, so there are no restrictions on where to invest, except for military zoned areas which even the Turks can't buy in.
We have sold houses to citizens from many countries, and the process is quick and easy. Read our step-by-step house purchasing guide to know more but otherwise, let's look at the places for a profitable real estate investment.
Where is the Best Place to Buy Property in Turkey?
1: Bustling Istanbul: A Place to Be Reckoned
Istanbul has always been and will always be Turkey's leading city. As a hub of business, tourism, education, and economy, its local real estate sector lead the way in sales, both to foreigners and Turks. The city is on a mission to reinvent itself through megaprojects and modernization of its housing market. Hence many buyers are attracted by off-plan and new developments in districts like Bağcılar, Küçükçekmece, and Esenyurt.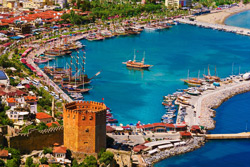 2: Antalya in Mediterranean Turkey
Antalya continues to rock in at second place for the highest number of houses sold each month. Comprising a large city center and smaller coastal resorts, it is one of the cheapest places to buy residential properties. Prominent districts include the Lara beach and Konyaalti neighborhoods. It is worth noting Antalya is the second most popular touristic destination in Turkey; hence it appeals to buy-to-let real estate investors. The region has large communities of foreign expats who have purchased a home and now live here all year round.
3: Alanya
Alanya belongs to the broader Antalya region, but in recent years, it has advanced in tourism and house sales and now deserves a lot more admiration. One district of Alanya attracting attention from holiday home buyers is Mahmutlar, a beach-side location offering many foreigners, their ideal holiday or second home.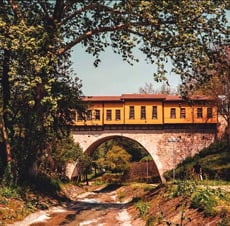 4: Bursa: The Best District Year-on-Year
Bursa is showing a massive increase year on year in foreign house buyers. Many of them are Middle-Eastern nationalities who find many similarities in culture, food, and history. In recent years, its tourism profile rose to new heights thanks to its inclusion on the UNESCO site list. Skiing fever in Turkey is widespread, and Bursa boasts of the fabulous Uludag mountain, that in winter, becomes the place to be seen.
5: Buy a House in Neighbouring Yalova
Sitting close to Bursa, Yalova is another latecomer for reinventing its real estate market, but the good news for any home buyer is this means cheap property prices per square meter. Sitting just an hour away from Istanbul, it is an alternative destination to find properties that come with a relaxed lifestyle.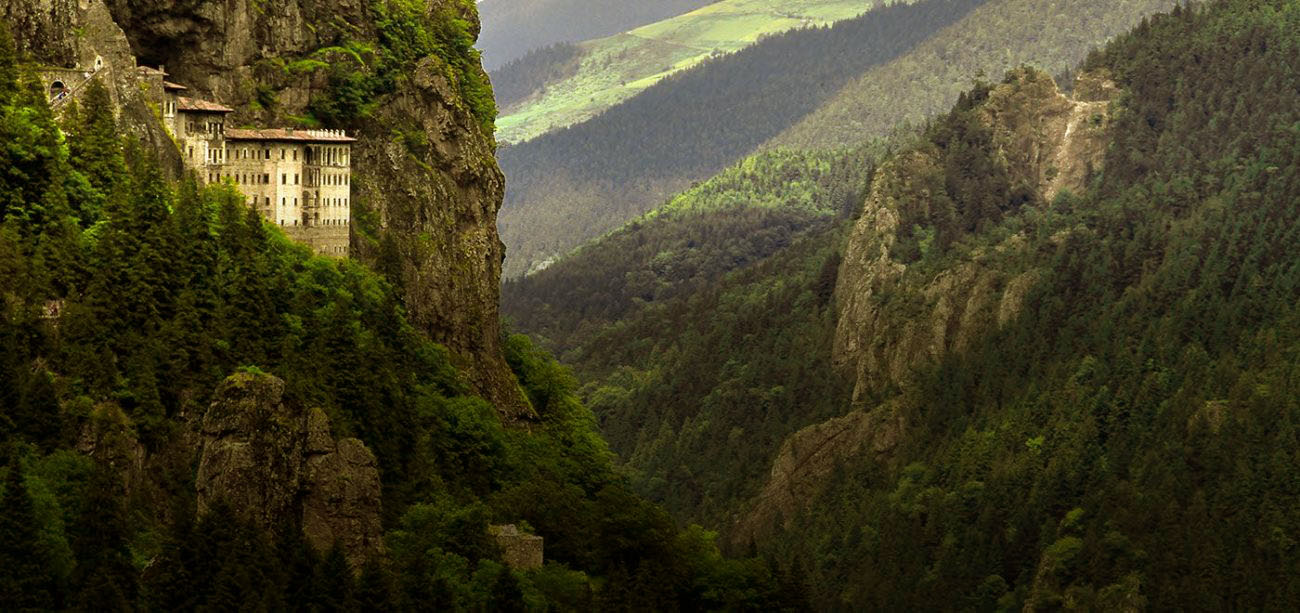 6: Trabzon in the Black Sea
Ask anyone about Trabzon, and they will mention its football club first, yet it attracts buyers to the region for many more reasons. The conservative city sits at the foothills of the Kackar mountain range and weekend retreats to places like Uzungol and Ayder plateau put residents at one with nature.
Best Regions for Luxury Property
There are many places to invest in luxury houses, including Istanbul and Antalya featuring large mansions with the latest in architecture and design. However, buyers should consider the smaller Mediterranean resort of Kalkan. Known in Turkey's housing industry for its large, luxury properties with fantastic sea views, secluded and upmarket neighborhoods to buy a property in include Komurluk and Kisla. Kalkan is popular with rental property thanks to the high yearly yield it generates.
Starting your Turkish Property Search
As an international real estate agent with offices all over Turkey, we can help you decide on the best place to buy property in Turkey. Whether you are looking at apartments or houses for sale, our local professionals will not only help you find a home but a neighborhood fitting your lifestyle preferences and budget.
Call, send mail, or use our chat messaging feature to speak to an agent today. Also, browse our property listings for sale in Turkey and use the inquiry form to find out more about any specific home that catches your attention.
Do You Have More Questions? ASK AN EXPERT
Created: 22.04.2019, 00.00Updated: 17.09.2021, 12.23