Antalya is the 10th Most Preferred City in the World

According to Mastercard rankings, the Turkish resort city, Antalya, is the 10th most popular city in the world among international travelers. CNN Travel reports that around 12.41 million international overnight visitors have been recorded in 2018.
Visitors Prefer to Take a Vacation or Live Year-Round by Buying a House in Antalya
This city attracts people from all over the world, to come and explore its beauty. However, in recent years, foreigners are more attached to live and settle down in Antalya. Below we list some reasons that encourage people to live & buy properties in Antalya.
Hospitality: Antalya province is one of the biggest ex-pat communities in Turkey. As a foreigner, this adds advantages to settle down. Since it is harder to decide on purchasing a property and settling down in a foreign country, Antalya offers the perfect environment for this.
Cultural Diversity: Each district or neighborhood shows a different culture ranges from Eastern European communities to British, and Middle Easterners. This brings comfort and familiarity to foreigners and an assurance that they will enjoy Antalya as their second homeland. For example, Kalkan is the second home for British people, while Alanya is the perfect choice among Middle Easterners.
Climate: One of the most crucial reasons that drive people to choose Antalya over other places, is its weather. It has a wonderful warm winter that allows its residents to enjoy their favored outside activities, while it is not the same in other cities. From Springtime till late autumn, people can enjoy the sunny weather, and explore many summer activities, such as swimming, rafting, hiking, and much more.
Tourism: Although it is common knowledge among people, that Antalya is famous for summer tourism, it offers great options for different types of tourism year-round. Saklikent Ski Resort in Antalya, for example, is one of the well-known facilities for winter tourism.
Sports Facilities: Antalya is hosting popular sports events. It welcomes hundreds of teams and athletes every year and is a good option for sports tourism. As Antalya has the required facilities for these sports events, such as soccer, tennis, golf, judo, weightlifting, fencing, volleyball, and badminton, it is an ideal place for these events.
Natural Beauties: Its amazing and diverse landscape, which has many natural wonders, also attract people to come and explore its nature. It has a splendid mixture of mountains, sandy beaches, caves, canyons, and waterfalls.
Top Places to Visit in Antalya
Antalya City: Located on the stunning south coast of Turkey, Antalya is the place where you can enjoy the Turkish riviera and at the same time explore archaeological sites. Backed by the Taurus mountain range and fronted by the turquoise blue sea, it's earned a well-deserved reputation as the second most popular holiday destination in the country. From small towns to sports havens to large districts renowned for their vibrant nightlife scene, everyone can easily benefit from all the facilities.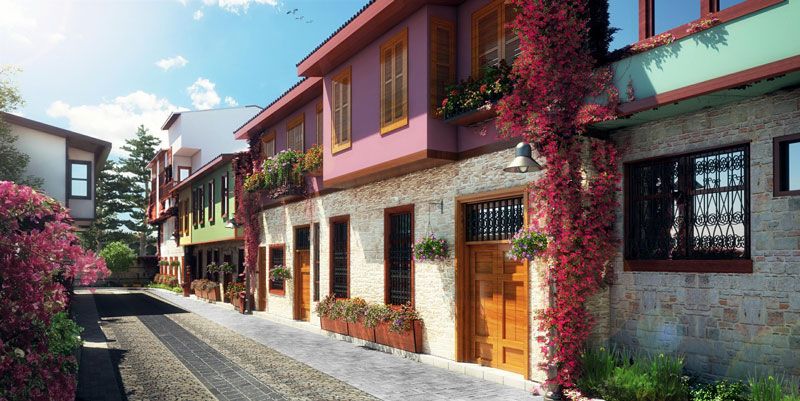 Kalkan: Kalkan is located on the south-western coastline of Turkey and is around 20 minutes from Kaş. Kalkan, known for its peaceful atmosphere and pink bougainvilleas is a lovely Turkish beach town. It does not offer sun& sand options only; it hosts historical sites for the Lycian ancient state. The is famous for its many historical monuments, amazing climate, sandy beaches, nightlife and lots of luxury villas with sea views. Every year, many foreigners and domestic tourists rent Kalkan villas to make holidays with their families. Also, you can be done many sporting activities like trekking, jeep safari, scuba diving, and paragliding in this region.
Kaş: Located about 168 km west of Antalya, Kaş is a small fishing, yachting, and tourist resort. The region is one of the leading spots for diving in Turkey and it also hosts historical sites. Kaş has a Roman amphitheater and many other historical places of interest. If you are planning to go to Kaş, you can see beautiful sea creatures and the wrecks of some ancient ships.
Alanya: Alanya, known as "The City Where The Sun Smiles" is one of the best tourism centers in Turkey. Located approximately 130 km from Antalya, Alanya is famous for its medieval castle. Alanya is host to golden sandy beaches, vibrant nightlife, traditional & first-class restaurants, and more. Places to visit are Sapadere Kanyonu, Alanya Teleferik, Red Tower, Süleymaniye Camii, Alanya Port and Shipyard, Alanya Castel and Alara Castle.
Side: Located about 100 kilometers east of Antalya, the Side is one of the important port towns in Antalya. The region is host to cultural activities and entertainment facilities. Main attractions: Roman bath, and columns of the Apollo temple by the sea. It offers an amazing picturesque along with its white beaches. The side which is a historical and touristic region is one of the most preferred places and can be visited as a day trip from Antalya city. If you're looking for a mix of entertainment and culture, Side is the best region.
Kemer: It is a coastal resort 40 miles southeast of Antalya. Kemer which is known as the most popular holiday destination has a vast range of social and entertainment amenities that you can see in all seasons. The region is host to blue-flag beaches, nightclubs, shopping amenities, traditional restaurants, and a fully equipped health center. Thanks to its life and social facilities, many people prefer this region for holiday and permanent living.
What Makes it the Perfect Place for Buying a Property and Settle Down in?
Above all reasons that make Antalya a preferred destination to live in, is its real estate market. Antalya province offers a range of different properties to buy. From well-designed apartments in Antalya city to luxurious villas in Kalkan, Belek, or Kemer for example.
Also, the spectacular views that its properties provide. You can easily own your dream house that overlooks the great mountain views in Konyaalti, overlooks one of the most well-known golf courses in Belek, or a stylish property that has a castle and sea view in Alanya.
The most important reason that drives property buyers to prefer Antalya province over other cities is the affordable prices of its properties compared to other cities in the region. It is worth mentioning as well, the current Turkish Lira situation makes it more attractive to foreigners to buy in Turkey. Besides, the government facilities provided to encourage foreign buyers and investors, such as obtaining Turkish citizenship, and reduction or exemption of taxes.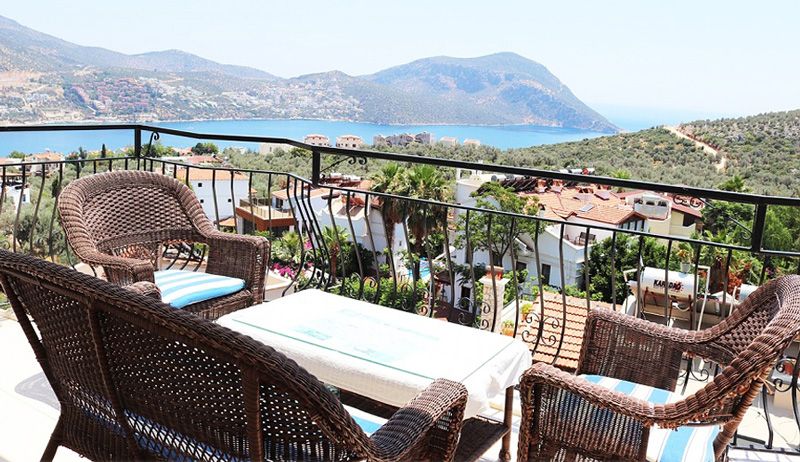 The Future of Real Estate Investment
Antalya's real estate market is one of the promising markets in Turkey. Year by year, the demand gets greater, especially with recent changes in the Turkish Lira as mentioned earlier.
Also, the ongoing development in the city and the new projects will boost the city's tourism, and the economy at the same time. So along with a large choice of locations and properties that are suitable to all budgets and promote various lifestyles.
Although it is a market with affordable prices, the experts predict a further increase in the future; since the demand still increases. This creates great investment opportunities for real estate investors who wish to invest in the resale market.
The increased numbers of tourists and visitors on a yearly basis also encourages investors to buy holiday houses or even invest in accommodation providers, such as hotels, or hotel apartments.
This huge number of visitors that get more year by year, is only an indication that Antalya is a global destination to visit, live and invest in.
Read More...
• Why Luxury Property in Kalkan Attracts International Buyers: Why do luxury home buyers flock here? Read more for detailed information about Kalkan properties.
• 10 Reasons why Antalya Expats Like Living Here: Why do various nationalities of ex-pats prefer Antalya to others in Turkey?
• Good Reasons to Visit Antalya in Mediterranean Turkey: Antalya is Turkey's Blue Paradise thanks to great beaches and tourism potential. So, what exactly is it about Antalya that draws in the crowd.
• The Best Things to Do in Antalya: Pursuing the full range of places to see, do, and go is cheap, cheerful, and excellent value for money.
• Excellent Reasons to Buy Property in Antalya: Potential buyers who are interested in the Turkish real estate market would do well to specifically consider the many reasons to buy property in Antalya. Think. Exciting plans are in place to revolutionize the area and real estate investors looking for a winning streak will be pleasantly surprised.
• Holiday Resorts in the Antalya Region of Turkey: Backed by the Taurus mountain range and fronted by the turquoise blue sea, Antalya is earned a well-deserved reputation as the second most popular holiday destination in the country. There are many reasons why but the vast diversity of coastal holiday resorts entices many.
Do You Have More Questions? ASK AN EXPERT
Created: 12.09.2019, 00.00Updated: 16.09.2021, 14.52