Excellent Reasons to Buy Property in Antalya
Potential buyers who are interested in the Turkish real estate market would do well to specifically consider the many reasons to buy property in Antalya. The Mediterranean district is a top-performing area for both domestic Turkish house buyers as well as foreigners and is one of Turkey's "gems."
For many decades, Turkey has been a star performer in many sectors including real estate, travel, business, shopping, and of course, hospitality. This solid reputation is enough to lure many property buyers to the region, but if you think doesn't have anything more to offer, think again because exciting plans are in place to revolutionize the area and real estate investors looking for a winning streak will be pleasantly surprised.
4 Reasons to Buy Property in Antalya
1: A Diverse Property Portfolio
From first-time budget buyers to millionaire mansions, Antalya's real estate market has it all. Whether you want an off-plan property with affordable payment terms, or a cheap resale and already furnished home, you will find what you are looking for and most importantly, a house that is within your budget.
The diversity stems from two main reasons. Firstly, the Antalya district is made up of many smaller coastal resorts that stretch for just over 300 kilometers. This presents so many neighborhoods to choose from. The second reason is that when Turkey revolutionized the real estate market across the country, Antalya immediately jumped onboard by catering to foreigners, and easily accommodating Turkish mortgage buyers.
However, it was the construction sector that performed well as builders looked to build modern, and trendy homes using world-renowned and award-winning Turkish architects. They totally changed the portfolio and in turn, attracted many more buyers.

2: Infrastructure Projects
Although Antalya is already the second most influential destination in Turkey, they are not about to rest on their laurels. Several infrastructure projects have and are set to change the face of the region. It all started with the Tünektepe cable car ride. This has already proven to be a popular attraction, but the new ultramodern building at the summit will eventually become the landmark of Antalya.
It is the Konyaalti beach project that everyone is looking at though. A modernization of pedestrian areas has already tidied up the beach district, and the planned Boğaçay marina will reinforce Antalya's position as a central hub on the Turkish Riviera, through its highly technical yachting and boating facilities. Two other projects still in the planning stages are the cruise ship port and a film studio to make Turkey an international center of excellence in the films and arts industry. All these projects keep Antalya in the limelight and boost its reputation even more.
3: Real Estate Liquidity
Whether you are flipping houses or looking to keep your real estate investment for years to come, high liquidity is guaranteed. Should you want to convert your bricks and mortar assets into fast cash, you can count on one of the most active real estate markets in Turkey.
The significant advantage is that Antalya is not only popular with Turkish buyers but also many different nationalities including the Russians, Brits, European and Middle-Eastern buyers. House sellers have a global market to advertise to, and if your buyer is foreign, new, and improved red tape procedures, ensure the deal can be signed, dotted, and delivered within a week.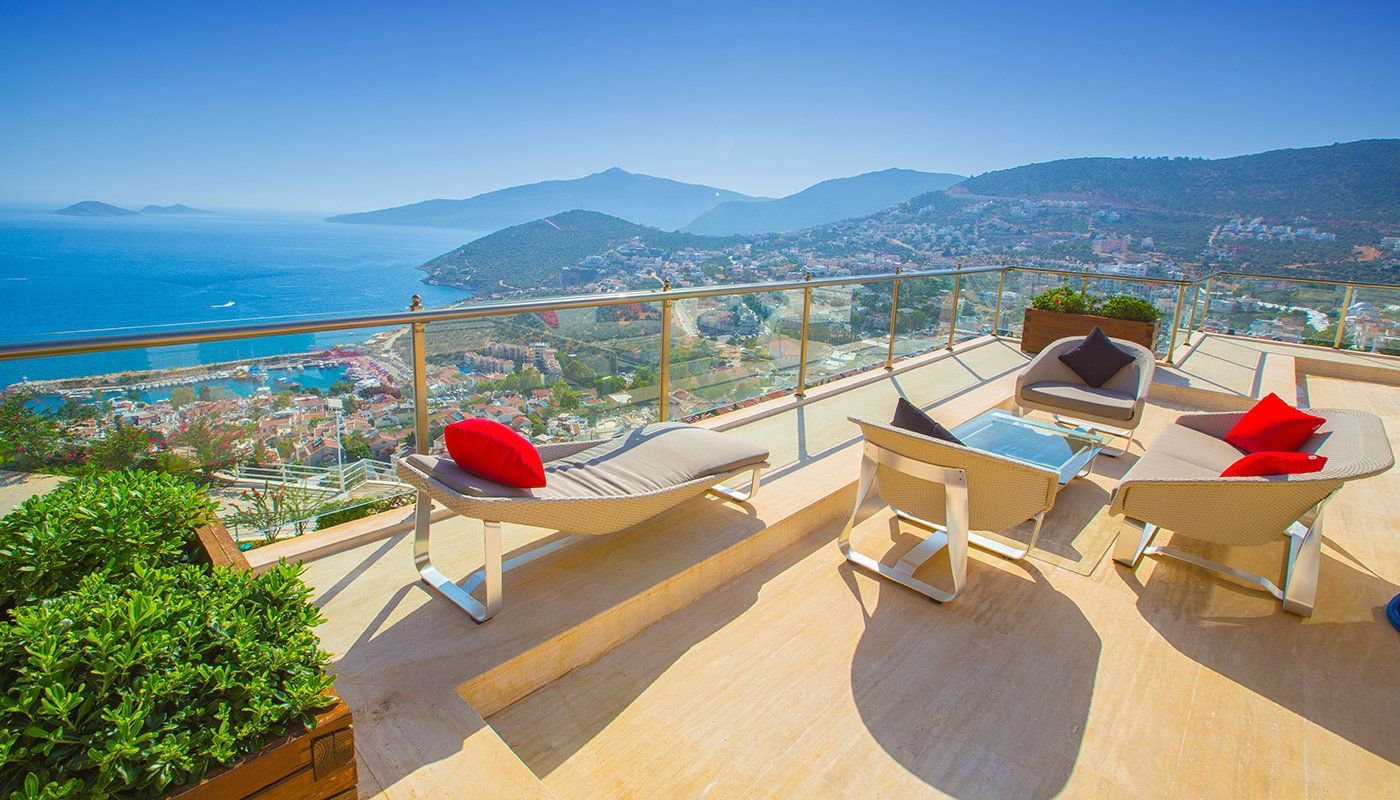 4: Your Dream Lifestyle
Although there are many financial benefits, one of the most popular reasons to buy property in Antalya is the flexibility to tailor a lifestyle according to your needs, desires, and beliefs. The Antalya district accommodates everyone regardless of age, social status, or background.
Golfing fans flock to Belek for their world championship golf courses, while people who want a quiet life prefer smaller coastal resorts like Side or Kemer. Kalkan and Antalya city centers are perfect for luxurious indulgence, while Alanya is a residential hub for ex-pats who live there all year round.
A vast abundance of shops, nightlife, and places to go means every day can be different while getting there is effortless via the ultramodern road, sea, and air transport network. Lastly, remember the beautiful all-year-round climate. It really epitomizes the heart and soul of community life and perfectly explains why Antalya is Turkey's Mediterranean gem. (See a range of property for sale in Antalya here.)
Do You Have More Questions? ASK AN EXPERT
Created: 01.08.2018, 00.00Updated: 02.09.2021, 13.10