Houses for Sale in Alanya, Antalya | Villas in Alanya
Since 2004, Antalya Homes Emlak A.Ş. is the company behind Turkey's leading real estate brands: Antalya Homes ®,Istanbul Homes ®, Trabzon Homes ® and Bursa Homes ®.
As local experts, we cover all regions of Alanya, we monitor the market and update our property listings in real time so you can be sure of accurate availability and pricing. If you are considering buying a house in Alanya visit our office in Alanya, Kızıl Pınarı Neighborhood or contact us. Our team of professional property experts who speak 19 different languages including English, Farsi, Arabic, Chinese, French, Hindi, Russian, etc. will show you a vast array of houses to buy in Alanya that meets your needs and accommodates your lifestyle requirements.
Luxury Holiday Villas for Sale in Alanya
One of the most difficult purchase decisions a person makes is where they are going to buy their new home. In Turkey, this purchase decision takes on a whole new meaning as there are so many amazing holiday locations in Alanya, Turkey. Most people get very confused as to which luxury Alanya house for sale they should purchase.
Below are some reasons why purchasing a house in Alanya is a good idea:
Location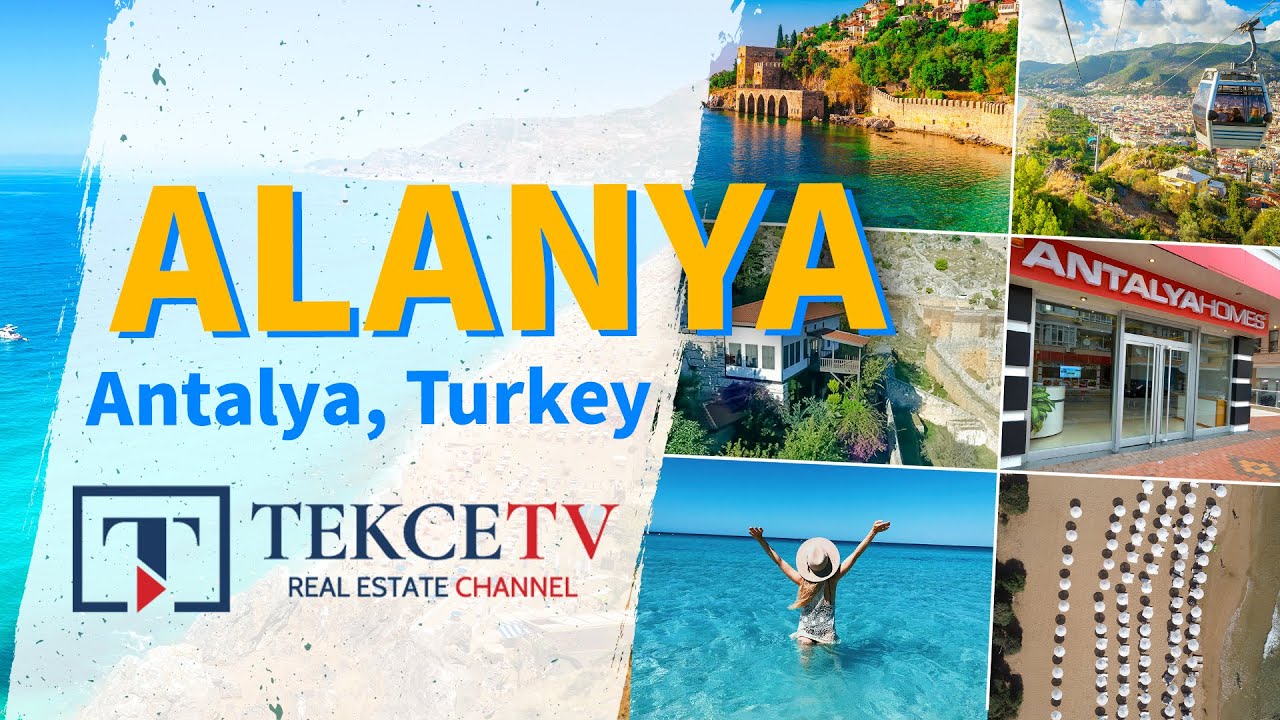 It is everybody's dream to live in a tropical paradise surrounded by palm and coconut trees at every corner. Most places in the world cannot offer such an ideal living situation but Alanya villas sure can.
The great thing about living in Alanya is that it is not a very expensive city to live in. Most people assume that in order to get access to luxury homes, they need to spend literally thousands of Euros. While this may be true for luxury holiday villas near the central district, it does not apply to the outskirts of the city.
Away from the central district, there are some amazing holiday villas that are up for a grab at bargained prices. Before committing to a purchase, be sure to go over all the pros and cons of the property.
Alanya Itself
Alanya is known for its long sandy beaches and clear waters. The beaches stretch literally for miles on end, connecting one end of the city to the other. Alanya is also home to the breathtaking Taurus Mountains, which is an area surrounded by amazing views of the Selcuk fortress.
There is also an amazing harbor area in Alanya that is usually open 24/7. The harbor area features amazing restaurants, bars, and a variety of Turkish shops.
The City Center of Alanya
If you are one of those people that just cannot get enough of partying at the beach and hitting the clubs at night, then purchasing a house in Alanya is the perfect choice for you. The city center is home to some of the most amazing parties and entertainment functions in the entire city. Purchasing a home near the city center will ensure that you get the most out of your luxury holiday villa in Alanya.
The Amazing Oba Houses

Oba is an area in Alanya that is full of amazing luxury apartments and villas that are fit for a king. The area around the Oba apartments is full of fine-dining restaurants, clubs, stunning views, and amazing open spaces that will leave you gasping for more.
Purchasing a house in Oba is not as simple as it may seem. The buying process is a little more complex and since the area is so luxurious, the apartment prices tend to be slightly higher as compared to the prices of luxury villas in other areas of the city.
Purchasing a house for sale in Alanya is a sound purchase decision. It ensures a great lifestyle coupled with safety and security. No matter where in the city you decide to purchase a home, you will always be amazed by the lively and welcoming people, stunning views, and amazing attractions the area has to offer. See also apartments for sale in Alanya and other nice properties in Alanya.
Affordable villas and houses for sale in Alanya suburbs like; Oba, Konaklı, Avsallar, Mahmutlar, Kargıcak, Kestel, Cikcilli, Incekum, and Demirtaş are listed below.