International Flights Between Russia and Turkey Started!
During the pandemic, tourism was one of the biggest questions and concerns in most people's minds. After spending almost two years at our home, many people started to feel frustrated and were in urgent need of a vacation.
Temporary Restrictions Were Imposed Due To The Epidemic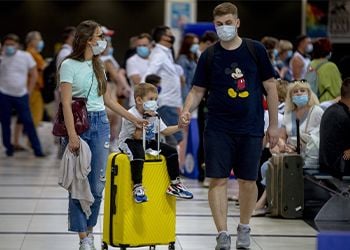 Flights between Russia and Turkey were temporarily restricted between April 15 and June 1 because of the increasing number of cases, with the decision taken on April 12 from the Russian Center for Coronavirus Infection Control and Prevention.
The delegation including the Minister of Culture and Tourism and the Presidential Spokesperson visited Russia. During the meeting, the delegations discussed the precautions to be taken to maintain mutual flights between Turkey and Russia and for Russian tourists to travel safely to Turkey.
With the decrease in the number of cases and the acceleration of the vaccination, Russia lifted the flight restriction to Turkey. Deputy Prime Minister of Russia for Social Policy Tatyana Golikova declared in a statement that all flights to Turkey will be resumed as of June 22 due to the favorable situation regarding the epidemic. Golikova also stated that Turkey is paying attention to the usage of masks and hygiene materials Turkey, and the controls are carried out in an organized manner.
Russians Flocked to Tourism Companies After the Decision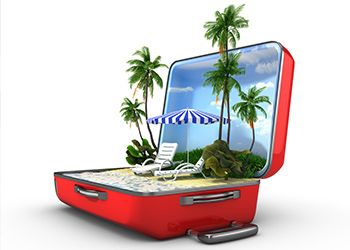 After the restriction was lifted, Russian vacationists came to Antalya for the first time after a 2-month break. The first flight carrying 132 passengers landed at Antalya Airport. After the PCR testing and thermal controls tourists started their vacation. Stating that they are happy to come back to Antalya, Russian tourists said that they are overjoyed that the restriction has been lifted.
Turkey, the favorite destination of Russian tourists is visited despite the epidemic last year, 1.5 million of the 3.5 million tourists who came to Antalya were Russians. Of the 445.671 foreign tourists who visited the city in the first 4 months of this year, 296.131 were Russians. Even today, the flights show that 12.200 tourist is on their way for vacation in Turkey. There are more than 140 flights from 26 different cities in Russia.
After waiting for 2 months, Russian tourists overflowed the 5-star hotels and holiday centers. Tourists coming into Turkey are charmed by this country's successful policies against the Covid-19 epidemic, joyful atmosphere, and breathtaking natural life. These reasons combined with Turkey's low costs of living make it a great place for investment. With these reasons explained above, we are expecting a serious movement in real estate purchasing in Turkey this summer.
During the coronavirus restrictions, we continued to serve with Teleproperty system allowing people to purchase property from afar. And now, thanks to the strong vaccination program from the Ministry of Health, all of our team have been vaccinated and we continue our services in all our offices with zero failure and 100% happy customer understanding. To learn more about property purchasing, citizenship process, and life in Turkey, you can follow these pages:
Do You Have More Questions? ASK AN EXPERT
Updated: 06.10.2021, 13.07