Antalya Homes is Running for Goodness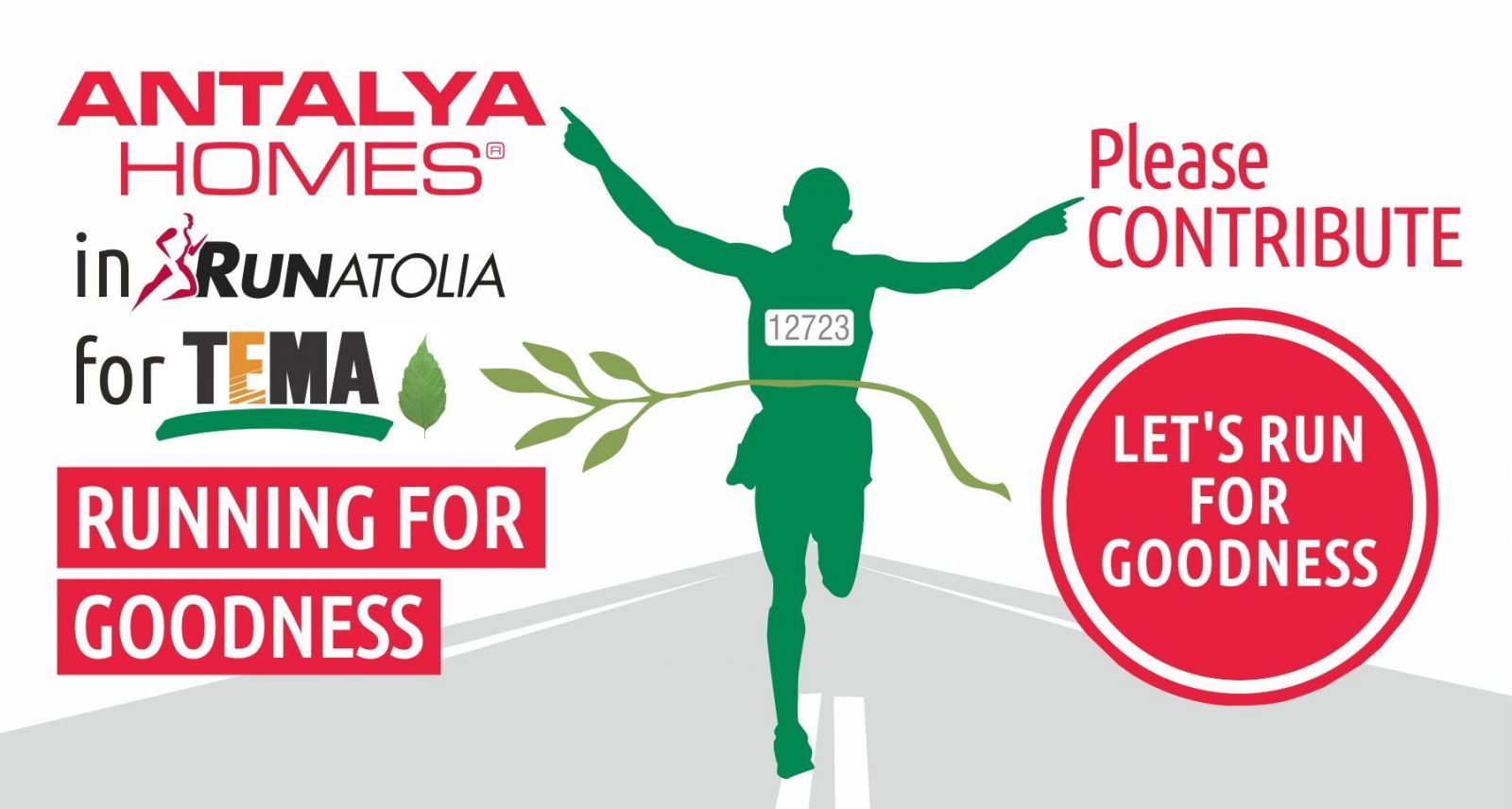 The Runatolia Marathon first started to for making a difference in Turkish tourism and to contribute to winter tourism on 19 March 2006. In 2008, it continued to run for projects belonging to 40 non-governmental organizations with a Step by Step Helpability Platform. This marathon has signed many successful organizations 12 times. The marathon that has been growing every year attracts participants from all over the world and within the country. This year, the 13th Runatolia Marathon will start on March 4th in Atatürk Cultural Park Cam Piramit at 10.00 AM.
Contribute to Tree Project of TEMA Foundation
Antalya Homes continues to be part of social responsibility projects and supports important projects. We are running 10 kilometers to support the TEMA Foundation (Turkish Foundation for Combating Soil Erosion, for Reforestation and the Protection of Natural Habitats) in the 13th Runatolia Marathon on March 4th. Send a donation of 100 Turkish Lira to provide a child to participate in TEMA's nature education program. You can contribute to Memorial Forests of the TEMA Foundation. You can donate as much as you wish. Let's join us, our steps in pursuit of goodness become even stronger.

Thank you for your support and donations. Here are some photo's from that lovely day;
Do You Have More Questions? ASK AN EXPERT
Created: 23.02.2018, 00.00Updated: 17.09.2021, 08.41