Trabzon Homes Announced Opening of Trabzon Homes Website!
Trabzon Homes is a brand name of Tekce Overseas Gayrimenkul AŞ. Antalya Homes has made many successful sales in Trabzon to investors from Gulf countries. Now, we transfer Antalya Homes' quality, professionality, and knowledge to the Trabzon Homes brand name. Trabzon Homes is established on 14.02.2017 with the aim of becoming a local expert of Trabzon. Now, you can reach Trabzon Homes at https://trabzonhomes.com/.
Trabzon Homes website is offering services in English and Arabic. Our website is designed as user-friendly with the aim of finding your dream house in Trabzon. It has a wide range from apartments to commercial property with high-resolution photos and detailed information about portfolios. Trabzon Homes website has USD, Turkish Lira, and Euro currency options. Thanks to our advanced filters such as property types, tags, and location, you can find any property based on your choices.
Users can filter their search as regards price, bedrooms, bathrooms, or heating and these can be saved at any time. Our website is suitable for creating an account and review all properties you last visited. If you use the alarm system after creating an account, you can get information when the price of the favorite property drops or increase. Thanks to e-mail and SMS settings, you stay informed about hot property offers to newsletters. Users can arrange personal lists by the website.
With advanced features and a personalized experience, you can easily and quickly search for your dream house for sale in Trabzon. Also, you can contact us for more information via Facebook, Twitter, Google Plus, and Youtube platforms.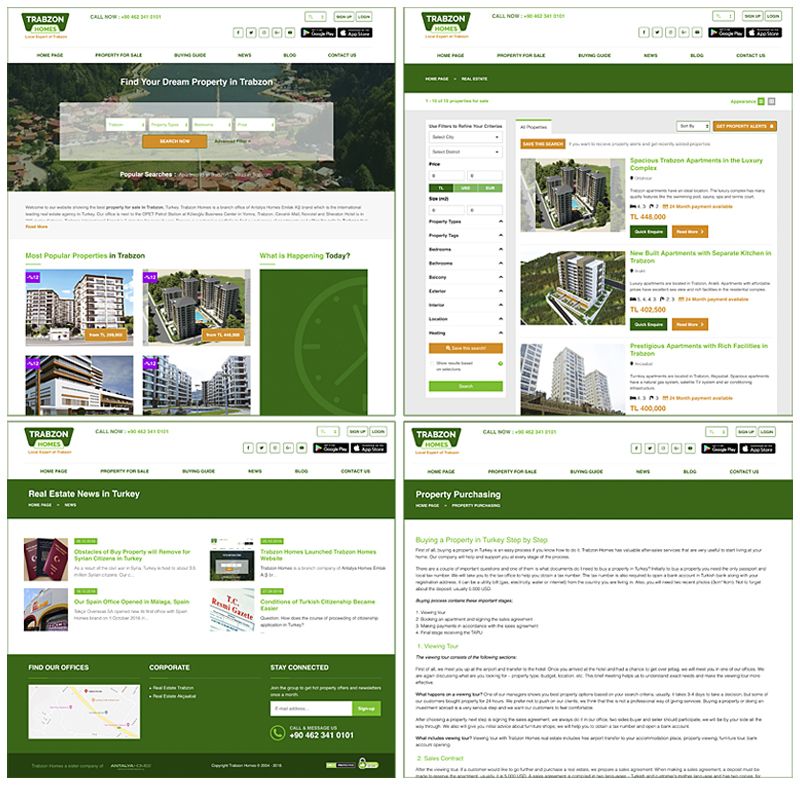 Do You Have More Questions? ASK AN EXPERT
Created: 24.09.2018, 00.00Updated: 02.09.2021, 12.29