Trabzon Homes is Established in Yomra Trabzon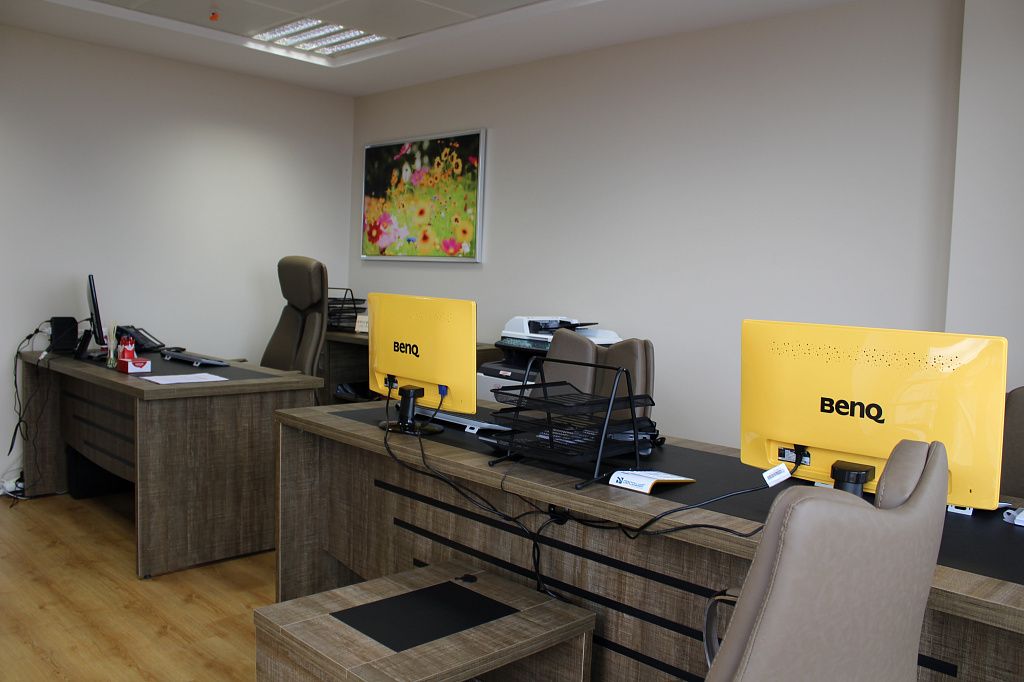 Antalya Homes is a leading brand in the Turkish Property Market with thousands of successful sales and key deliveries since 2004. We opened our new office in Trabzon. As we have a tradition, we call the company name with the city's name like Antalya Homes, Istanbul Homes; now it is time to launch Trabzon Homes.
We transfer the quality, professionality, and knowledge to Trabzon Homes's brand name. Leading real estate company is now at Black Sea coast with all the aspects gained since 2004. According to the statistics of registered companies at the Turkish Chamber of Commerce, only 15% of the companies stay alive after 10 years. This is one of the signs that Trabzon Homes is already highly experienced.
There were a great number of inquiries from our customers since 2013 in the Black Sea region of Turkey. We offered several projects, and we have made successful sales since 2013 in Trabzon. All positive signs lead our company management to create a new brandmark, Trabzon Homes.
Trabzon is directly linked to Saudi Arabia, Qatar, and Kuwait by several airlines. There come thousands of tourists from Arabic countries every week.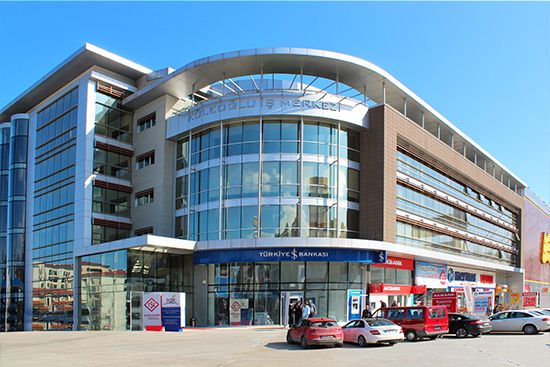 Gökhan Karakaş is authorized office manager of Trabzon Homes. "As Trabzon Homes, I invite all property buyers for a safe and trustful property purchase experience. Our office is located just behind Cevahir Shopping Mall and very close to Novotel and Dedeman Hotel" he said.
Contact Details of Trabzon Homes
If you search to buy property in Trabzon, please note Trabzon Homes contact details;
Office: +90 462 341 0101 Mobile: +90 532 308 2919
Kaşüstü Mah Devlet Karayolu Cad No: 53 Köleoğlu İş Merkezi Büro: 310 61250 Yomra, Trabzon
(Behind Cevahir Shopping Mall, next to OPET Petrol Station, on the main road)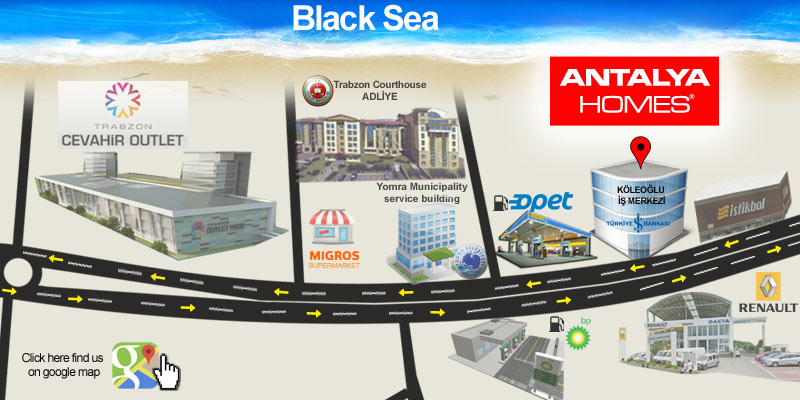 Do You Have More Questions? ASK AN EXPERT
Created: 14.02.2017, 00.00Updated: 06.09.2021, 13.13