Antalya Homes is the exclusive sales partner of DAP YAPI
Antalya Homes is the exclusive sales partner of DAP YAPI
This agreement is canceled. You may check other properties for sale in Istanbul.
Antalya Homes and DAP YAPI have agreed to cooperate as an exclusive sales partner for foreigners as the sole agents of DAP YAPI.
Antalya Homes, as the leading property seller for foreigners in Antalya and the surrounding area, is now in Istanbul. We open our "sales office in Istanbul" at Royal Residence in Maltepe. Royal Residence is one of the modest property development in Istanbul, developed by DAP YAPI.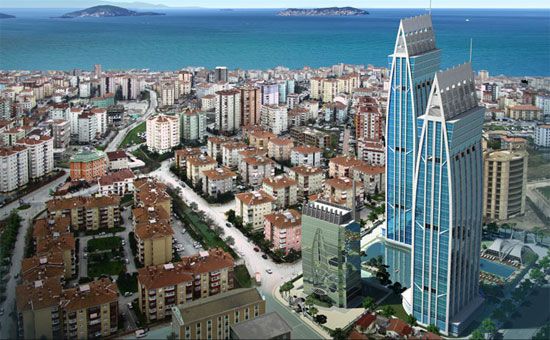 Antalya Homes has opened its office in Royal Residence, Maltepe, İstanbul
The main reason for this co-operation is to bring the highest customer satisfaction. We combine the professional working manner of Antalya Homes and the trustful name of DAP YAPI together. Antalya Homes will be able to have a big portfolio of residential apartments and commercial investments of DAP YAPI.
About DAP YAPI
DAP YAPI become an important investor in the trademark residences and projects that begun to be built in the 1990s. With its know-how, it has provided a novel vision for the real estate sector. DAP YAPI has gained for Istanbul symbolic buildings and has put forth monumental structures, in addition to the changing the landscape Maltepe-Kartal axis on the Anatolian side of İstanbul. With the synergy that has come about from ROTANA and DAP YAPI collaborative and projects that look towards the future. The aim is to make this rising star shine ever more brightly, making İstanbul an even more attractive city.
Year by year, the construction company has achieved to be one of the reliable and modest brands in the sector with projects including high technology, designs shedding a light on the future. Dap Yapı has been making better and more innovative attempts in each project with the strength taken from the reliability feeling, intimacy which it gave to the people with warm customer relations both before sales and after-sales.
Dap Yapı has placed customers as the expanding family and prioritizing customer satisfaction. Our mission is principally to provide unconditioned customer satisfaction by passing beyond the expectations of our customers. Their philosophy is to provide required actual technical support and required resources for their employers, to regard continuous education. DAP YAPI management has adopted this quality policy all along and will continue adopting it.
Their vision is to create new living spaces in the future as is now, to be a property developer leader in Turkey. The depth of their investments reached 2.000.000.000 Euro in İstanbul.
Do You Have More Questions? ASK AN EXPERT
Created: 10.12.2013, 00.00Updated: 07.09.2021, 13.25