Can a foreigner buy cheap property in Turkey?
How much is property in Turkey?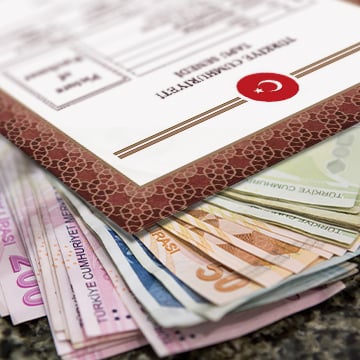 Turkey has been one of the most preferred destinations for overseas property buyers in the last two decades. Turkish property market offers a great variety of properties for sale from luxurious villas to holiday flats, lands, and commercial properties.
One of the main factors attracting investors to Turkish property is the high return on investment rates. Buyers would like to know that their investment will pay back if they want to resell their properties for any reason in the future. In this respect, Turkey is one of the best locations for real estate investments all over the world as properties in Turkey gain good value annually.
Besides the good return on investment rates, real estate in Turkey draws the attention of foreign buyers also with the affordable prices. Despite the increase in value day by day, the Turkish property market still offers relatively cheap properties for sale. One of the most important reasons for this is the fact that Turkey has joined the international real estate market lately. While other countries in the market have been receiving foreign demand for decades, Turkish properties have been demanded by foreigners just for the last two decades. As a result, prices in the Turkish property market remained relatively low.
There are many factors that affect property prices in Turkey. Most importantly, the key factor is consumer demands. Whatever is preferred by the buyers in high volume is always the most expensive product. Let's have a look at the most important factors that affect buyer demands and the market value of a real estate in Turkey.
Location is the most important factor to determine the pricing. Price differences can be huge between cities. Properties in megacities like Istanbul are relatively expensive while similar properties can be found for lower prices in smaller cities. For example, the price of an apartment in Istanbul may double the price of a similar apartment in Trabzon.
Pricing can differ even in different parts of the same city. In the general sense, being close to facilities like schools, hospitals, downtown, beach, transportation, and shopping centers increases the value of the real estate.
Every property has different interior features. The more features a property offers, the more expensive it is. For instance, when we compare two apartments at the same location and with other similar features, the one with a larger balcony and better kitchen appliances will be demanded more by the buyers which increase its market price.
Each real estate is constructed with different quality construction materials. The quality of the construction materials is an important factor for the price of the property as high-quality materials are more costly. The quality of the flooring, windows, doors, and finishing affects the lifespan and the market price of a property.
When buying apartments, the storey that the property is located on is also important. Ground floors and roof floors are mostly unfavorable for property buyers in Turkey. Considering this fact, these floors are mostly cheaper than the middle storeys. However, ground floor and roof floor apartments sometimes turn out to be an advantage contrary to common belief. It is an unmissable opportunity when a compound offers a private area to ground floor residents or additional living space at the roof to penthouse residents.
The view of a property is always one of the most important determinants of pricing. Everyone dreams of an amazing sea view or forest view in front of their windows. Therefore, properties with sea view, forest view, or lake view are always in high demand and their prices are always more expensive than other properties.
The age of a building also affects its market price. As an old property will require renovation and more maintenance, it will be preferred less by the buyers. As a matter of course, such properties will have a lower price in the real estate market. That's why new properties are mostly more expensive than resale properties. Resale properties for sale in Turkey
Today, many international real estate buyers are searching the internet for a question: "How much money does purchase property in Turkey minimum?". There isn't only "one answer" to this question as every buyer has different needs and expectations. While some people seek a villa with a spacious garden, some others may be interested in a beachfront apartment. Or, some buyers may be looking for a house near a pine forest. Turkish property market offers all of these options and more. All types of properties with different features have different prices. In this sense, it is always more important to buy a property that meets the buyer's needs and expectations than buying a property at a cheap price. See affordable properties for sale in Turkey.
When we compare the property prices in Turkey with the global real estate market, it is clear that properties in Turkey are still cheap. Besides, Tekce Overseas A.Ş. offers "best price guarantee" to real estate buyers from all over the world. With our best price guarantee, you will buy your dream home in Turkey at the best possible price. As the leading real estate company in Turkey, we always get the best deals from property sellers and construction companies in Turkey. We guarantee that you will not find the same property for a cheaper price than ours. See properties for sale in Turkey.
Can a foreigner buy cheap property in Turkey?

As we stated before, Turkey's late joining to the international real estate market lead the prices to remain low when compared to many countries in the world. Today, it is even cheaper with the high foreign currency rates against the Turkish Lira. Foreign currencies have gained an extreme value against the Turkish Lira in the last 5 years. In other words, when foreign currencies are converted to Turkish Lira, the figure in TL is much more than in the past. This brings an advantage to foreign property buyers who transfer their money from their countries to Turkey.
Today, the internet is the most common and fastest way of searching for properties for sale. The Internet makes both selling and buying property easier and faster for all parties. However, it is a fact that misinformation is an undesired aspect of the internet. Misinformation can be intentional or unwittingly.
If you are searching the internet for properties for sale in Turkey, you may sometimes come across extraordinarily cheap options. Unfortunately, most of these listings are fake and they are used as a tool to attract people and get the first contact. Their purpose is to get the contact information of the potential buyers and offer them the options in their portfolio. However, these options mostly won't be those wonderful properties at very cheap prices that you have seen in the first place.
In the best scenario, misinformation occurs unwittingly, because of outdated listings. Some real estate agents, mostly those who work alone or as a small team, can not update the property information on time. A good agent is supposed to update information, photo, and prices in his listings immediately as the change occurs. Sold-out properties should be removed as soon as it is sold. Related pages; Different prices on different websites?
What is the cheapest city to buy a property in Turkey?
Property prices are generally lower in small cities when compared to bigger cities in Turkey. This is a natural consequence of supply and demand equilibrium. Thus, properties in small cities like Trabzon and Alanya are cheaper than in Istanbul and Antalya. However, in some cases, property prices in small cities can be higher due to the features the city offers. For instance, properties in Bodrum are much more expensive than in Ankara since Bodrum is a world-famous holiday town and demand is extremely high during the summer seasons.
If you are looking for a budget property, we recommend you check the options in small cities with lower tourism volume. In this respect, properties in Trabzon, Bursa, Alanya, and Ankara may be suitable for you.
Buying the cheapest property does not always mean owning a property with the lowest cost. That's, if you buy a property just because it is very cheap, you might have to spend a lot more to renovate it. In this respect, you should check the status of the property and make a list of necessary renovation works before you buy it. In this way, you will avoid extra costs that will make your cheap home cost a lot more to you after everything. Related pages; What is the Cost of Buying Property in Turkey?
Further Information
Looking for cheap property in Turkey? Our team of local experts is awaiting your call to guide you throughout your property search and buying process. Contact us today to get the best offers and learn more about buying a property in Turkey.
Do You Have More Questions? ASK AN EXPERT
Updated: 04.12.2021, 10.22