Receiving the Title Deed is Easier Now for Foreign Buyers
Foreigners may purchase a property in Turkey for residential or workplace use, as long as they comply with legal restrictions. Until this month, all foreign property Title Deeds (Tapu in Turkish) was needed approval and special permission from the Turkish Military Headquarters to check the location of the property; How close is the property to the military zones, military units, and strategic facilities? The controls were stringent. The property buyer was expecting military approval results for about 6 weeks.
Previously, property sales to foreigners meant the whole military approval process had to start again. Buying a property in Turkey became easier for foreigners thanks to the law passed on the 8th October 2013 by the Land Registry and Cadastre Directorate in Turkey. If any property on the same parcel had received military approval, there was no need to wait for approval for other sales.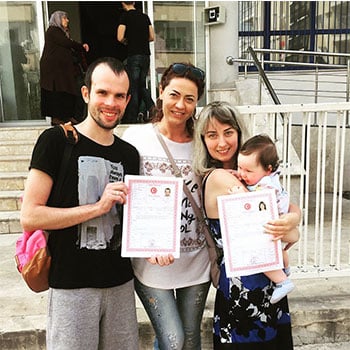 Purchasing Process Will Take Only a Few Days
The purchase of residential and commercial property by foreign companies and individuals became easier in Turkey. Turkish General Staff, Ministry of National Defense, Ministry of Environment and Urbanisation, General Directorate for Land Registry, and Cadastre and The Department of Foreign Affairs have reached a joint agreement. According to the circular issued in December 2017, all military forbidden and national Determining the areas allowed by the military provides that foreigners receive Title Deed (TAPU) within 2-3 days. The obstacle that caused major problems in foreign sales is now being removed.
Your Title Deed is Under the Antalya Homes Guarantee
As a reputable property agency in Turkey, we promise you to give high-quality services with our high-quality staff. Antalya Homes doesn't offer the properties in military forbidden and national security areas to foreigners in order to avoid problems. All properties in our portfolio list can be sold to foreigners. Our main service is to deliver you Title Deed (Tapu). Have no doubt that you will receive the Tapu smoothly.
Do You Have More Questions? ASK AN EXPERT
Updated: 21.10.2021, 07.30