How to Buy a Property in Turkey?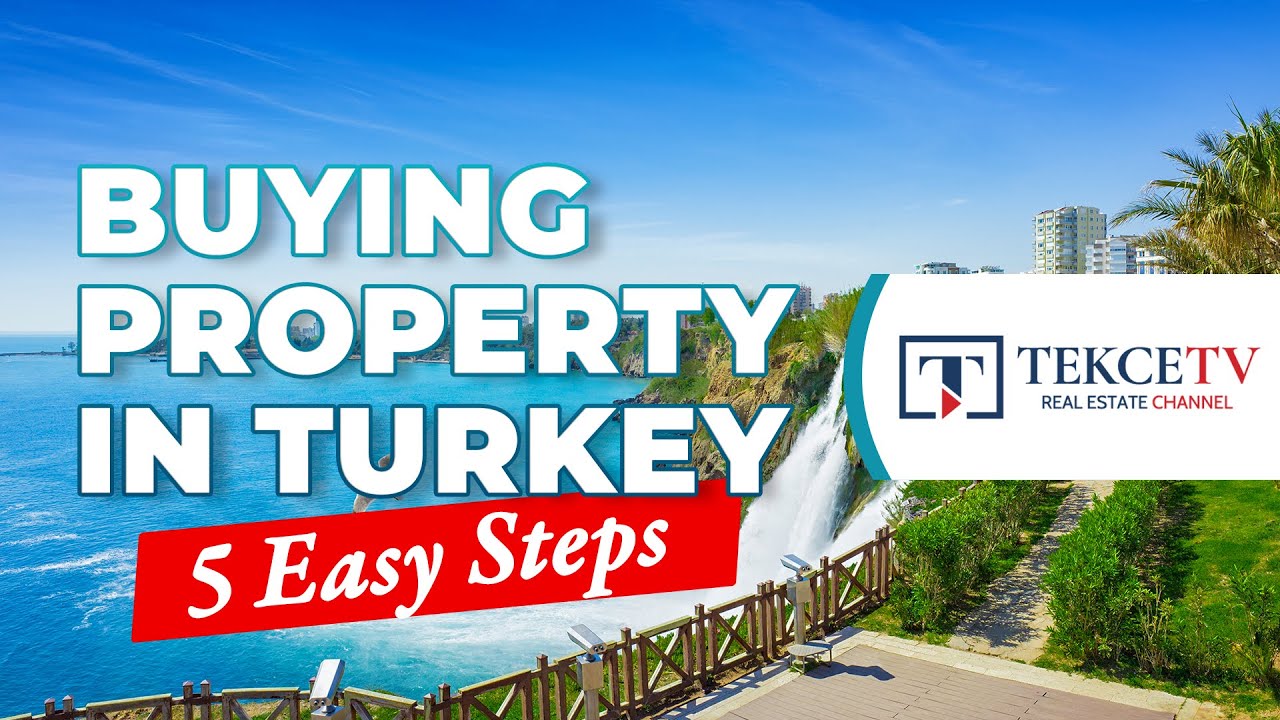 Since 2004, Antalya Homes ® has delivered thousands of title deeds with zero failure as the leading real estate company in Turkey, owned and run by Tekçe Overseas Gayrimenkul AŞ. We know exactly what our customers need in the property purchasing process in Turkey with all our years of sector experience. So we prepared this article consisting of all steps and terms you need to know when you decide to buy a property in Turkey.
How do I Buy a Property in Turkey?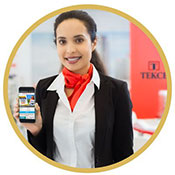 Step-1: Work with a Professional Real Estate Company!
The first thing we always strongly recommend is to work with a reliable and professional real estate company when buying a house. Most people do not buy a home every day, which is a demanding multi-step journey, and in this journey, it is not about just finding a home. You need to figure out financing, negotiate on price and possibly request repairs or make concessions, get the home appraised and inspected, deal with title deed transactions, and then sign the sales contract. In this scenario, we assume you have found your dream home, which is a task as difficult as legal procedures.
That's why a real estate professional may be the best decision for buyers to make the buying process easier because we do manage home sale transactions every day. So we have full control of all the details, such as where there may be problems, what documents are required, etc. You can find more detailed information on How to Buy a Property in Turkey Securely? Page.

Step-2: Create Your Wish list!
It is the crucial point in which you will need the assistance of your real estate agent. Firstly, you should clarify what your purpose of purchasing is. Is it for living, investment, or both? This clarity will help you with the other criteria, such as budget and location because investment properties and summer houses can be quite different in terms of price, features, etc. We have a very wide portfolio of properties in Turkey. Check out our real estate listings page to review the properties that fit the purpose you have in mind.
In the second step, you should decide on the features of the house you want. Do you need a private garden or a swimming pool? Do you prefer a property in a large complex with rich social amenities or an apartment in the city center? There are so many questions like this. You can create your wish list for your dream home by focusing on the home features you need the most.
The next step is to choose a good location for your house. If you want to purchase an investment real estate, the location is an important factor for getting a high return on investment because the difference in value is principally a result of a home's location. So you need to ask yourself whether you can expect this house to appreciate in the next few years, and by how much. Also, you should consider the location's accessibility, centrality, and the proximity of amenities, transportation hubs, etc. All these details can only be discussed with a local agent because your real estate agent already knows the property, the neighborhood, etc. So if you need a recommendation, do not hesitate to ask your real estate agent!
After deciding, you should go on with drawing up your budget. Creating a spending plan for your money in the buying process ensures that you will have enough money for the cost of legal procedures, such as title deed transactions, utility connections, etc.
After deciding on the general scheme of your dream house, it's time to get ready for the viewing tour!

Step-3: Property Viewing Tour and Find the Perfect Property
After specifying your wish list with your real estate agent, the next step is to view the properties that match your preferences and needs. Once you have your eye on a property and like it, we recommend learning as much as you can about it during the tour.
If you have narrowed down your options to two properties sharing almost the same features, you can consult your real estate agent to evaluate the plus and minus features of the properties and from which property you can get the maximum investment efficiency.

Step-4: Agreeing on the Terms and Preparing Sales Contract
You have found your perfect home, and now it is time to buy it. After the final price is determined and the payment plan is created clearly, a sales contract is signed by the buyer and the seller, which outlines the terms of a transaction between two parties, such as handover, transfer date, payment schedule, and downpayment.
In this case, our real estate agents take special care that the property shown to you is the same that you want, sold by the original owner, debt-free, and mutually agreed with terms and conditions.

Step-5: Payment and Title Deed Transaction
In this final stage, the required legal procedures must be done, the final payment must be made, and all taxes and state duties must be paid. Now, the buyer and the seller will apply for the title deed transaction process. The transaction will be done in the Land Registry and Cadastre Office with all the required documents. It generally takes 1 or 2 days, depending on the work volume at the office. For more detailed info, you can check out our Tapu | Title Deed page.
After signing the title deed, you will officially be the owner of a property in Turkey!

Step-6: What Should You Do After Buying a Property?
Tekce Overseas Gayrimenkul AŞ promises to assist buyers with every step of the process, even after purchasing a house. If you work with us through the whole process, you are going to have the privilege of benefiting from our comprehensive Before and After Sales Services. You can consult your real estate agent and get help on many issues, from property insurance to utility subscriptions for electricity, water, gas, internet, etc.
We are aiming at establishing lifetime relationships with our customers. So our after-sales services will be an ongoing process as long as you own your property.
How to Buy Property in Turkey as a Foreigner?
The property purchasing process works the same for foreign purchasers, but it is a little more complicated on one's own. Foreign buyers need to follow some different steps with the additional required documents.
First of all, we believe that healthy communication is an essential element in the buying process. As a foreign buyer, you should handle the process with a local real estate agent who shares the same languages as you not to deal with any miscommunication. Because of that, Tekce Overseas Gayrimenkul AS speaks your language to provide the best customer service. In our offices, we have professional native real estate agents who can speak English, Dutch, French, Swedish, Russian, German, Spanish, Arabic, Farsi, and Chinese.

Another issue with buying a property abroad is the necessity of traveling in person for legal procedures. So we have entered a new era in the Turkish real estate sector with a brand-new commercial practice: TeleProperty. It allows our customers to buy a property without the necessity of coming to Turkey in person. You can handle the whole process over the phone, from the viewing tours to sign the sales contract. To learn more, visit the TelePropety page.

You have decided to buy the house with TeleProperty, but do you think of applying for a mortgage loan in Turkey? Tekce Overseas Gayrimenkul AS also offers foreign buyers a privileged system, TeleMortgage, which allows the buyers to complete their mortgage application process without coming to Turkey in person. You can look at our TeleMortgage page to find out more.
Above all, if you are considering applying for Turkish citizenship, you are in the right place. As with all other points of the process, we are here to guide our customers all through the citizenship process.
Thanks to the decision published on 19.09.2018 and 07.12.2018 on the Turkish Official Gazette, you can apply for Turkish Citizenship by buying a property in Turkey worth at least 250.000 USD or committing to a notary to buy a property worth 250.000 USD. It will also be possible by depositing 500.000 USD in Turkish banks.
The most preferred type of applying for citizenship is the one by real estate investment because the applicants both gain citizenship and have a consistently profitable investment. You can get the most accurate information from our Citizenship in Turkey page.
Speak with an Expert! | Antalya Homes ®
Since our establishment, we have been happy to bring our customers together with their dream homes. We are the experts of this sector that know the correct answers to all your questions, and we take care to expand and develop our business to maintain our leadership in the sector. If you have any questions about the buying process in Turkey, you can call us now or fill out the contact form for us to call you on our Contact page.
Do You Have More Questions? ASK AN EXPERT
Created: 08.07.2021, 09.00Updated: 01.11.2021, 10.27