Is It Safe To Buy Property In Turkey?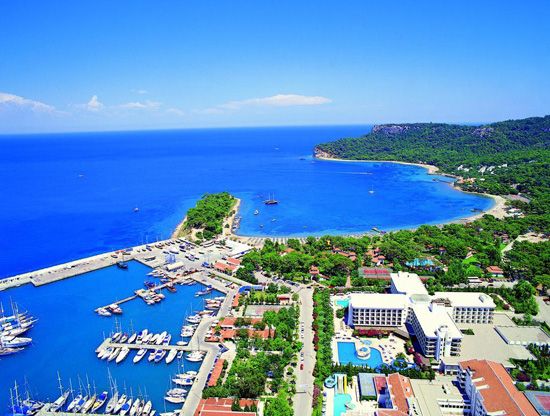 Over the past 15 years, Turkey has become a place that more and more foreigners prefer to buy a property for living or starting a business. The rush to buy property here was that Turkey offered incredibly inexpensive property options compared to many European countries. When we arrived in 2021, you can still catch good or even better deals because the nation promises a safe and comfortable lifestyle embellished with perfect climatic conditions at reasonable prices. We examined the costs of the real estate sector in Turkey in detail on our Real Estate Price Overview – Is Property Cheap or Expensive in Turkey? page.
Especially in the early years of the real estate boom in Turkey, there were a few real estate horror stories of people who bought a property in Turkey. These buyers said that they discovered they did not get what they thought after purchasing or realized that the owner had sold the property to multiple buyers. There were even ones saying that they got scammed and got nothing back from their so-called 'investment'.
The vast majority of property purchase transactions in Turkey were made successfully, and most people were so satisfied with their investment, but these rare cases, in which things didn't go to the plan, were highlighted in online forums, etc. So they caused a bad reputation for the whole housing market and real estate agents in Turkey.
Fortunately, the increase in foreign investment has prompted the government to tighten controls and increase the penalties to prevent real estate fraud. As necessary precautions have been taken, these problems have more or less disappeared over time. However, this does not mean that everything is guaranteed or that the buying process is a piece of cake. Buying property in Turkey is very safe and easy, but if you do things right and work with a professional real estate company that knows the job.
How Safe is it to Buy a Property in Turkey?
The first thing you should do is to find a professional company having reliable lawyers. A professional real estate company gives buyers greater peace of mind, which is significant, especially when buying a house abroad. For example, a title deed is the most significant element in this process. Your real estate agent should check a title deed whether the seller is the original owner of the property before advertising the property. Additionally, they should examine if the title deeds are collateral for any loans or if the owner has outstanding debts that you may be liable for if you buy the property.
Previously, the title deed transactions were time-consuming for foreign buyers because they were obliged to get permission from the military, but now after your application with all the required documents, it takes generally one or two days depending on the work volume at Land Registry and Cadastre office. In the title deed transfer process, the rights of both buyers and sellers must be protected by making a written contract through a lawyer. Learn more about Title Deed in Turkey.
As a professional real estate company, Tekce Overseas Gayrimenkul AS follows every step of your purchasing process with you and provides consultancy with the help of our company lawyers. In such a process, our real estate agents act solely on your behalf, not other parties. Our attorneys protect your rights. We also offer many invaluable and helpful services for foreign buyers, such as getting a tax number, opening a bank account, residence permit applications, water and electricity connections, insurance, and even buying furniture for your new home if required. Honestly, all these services are difficult to find in one place. You can look at our Before and After-Sale Services page to learn more.
Also, you might be wondering if the buildings in Turkey are well-constructed and earthquake resistant. Well, the authorities test every new building carefully if they meet the criteria. Contractors may sentence to up to 5 years imprisonment if they do not comply with the regulations. To add, the companies keep raising their standards to address their customers' concerns thanks to the increase in property sales to foreign buyers.
The Safe Way to Buy Property in Turkey
In short, you should research the company you will be working for to make sure they are reliable. There are many questions you need to ask. How long have they been working in this sector? Do you know anyone who bought a property from them? Do they have offices and websites?
We strongly recommend that you must not buy a property from a waiter, jewelry dealer, or someone who knows someone.
Also, you should handle the process with a local real estate agent who can speak your language well or at least who you can communicate with well if you share English as a second language, for instance. So we know that the language is important not to deal with any miscommunication for buyers. Because of that, Tekce Overseas Gayrimenkul AS speaks your language to provide the best customer service. In our offices, we have professional native real estate agents who can speak Arabic, Farsi, English, Dutch, French, Swedish, Russian, German, Spanish, and Chinese.
If you do these things right, it is as safe to buy property in Turkey as it would be in any country having good professional standards. Do not forget to take a look at our Real Estate Listing page to find the best suitable property for yourself in Turkey!
Do You Have More Questions? ASK AN EXPERT
Created: 10.06.2021, 09.00Updated: 07.09.2021, 14.23