Property Price Overview – Is Property Cheap or Expensive in Turkey?
As we are real estate experts in Turkey, one of the first questions investors or buyers often ask us is whether houses in Turkey are cheap or expensive. According to the answer, the next one is what the home prices will increase or decrease next year.
So, we have entered a research process to give you a clear answer in light of today's market conditions and our broad experience in the sector. But first, you should not only look at the property prices to arrive at a definitive judgment because there are many parameters to determine the situation, going from the rate of return on your investment to the cost of legal transactions.

In the first place, Turkey has a strategic geographic position on the map, lying partly in Asia and partly in Europe. It is pretty significant because it allows foreigners to travel comfortably from home countries to Turkey. Thanks to this, besides the scenic beauties of the country, there is a well-constructed tourism sector in which you can reach many opportunities and amenities to meet the high demand. It means there is a massive influx of people from other areas.
To illustrate the importance of geographical location, we can say that Turkey is in a position where citizens of most countries can reach. So, this means that your property can be purchased not only by the citizens living there but even by anyone living anywhere in the world right now. As a result, the Turkish real estate market is one of the big ones, and we should consider the property prices accordingly. We will examine the other advantageous sides of the country under the questions while giving the answers. Let's continue.
Is Property Cheap in Turkey?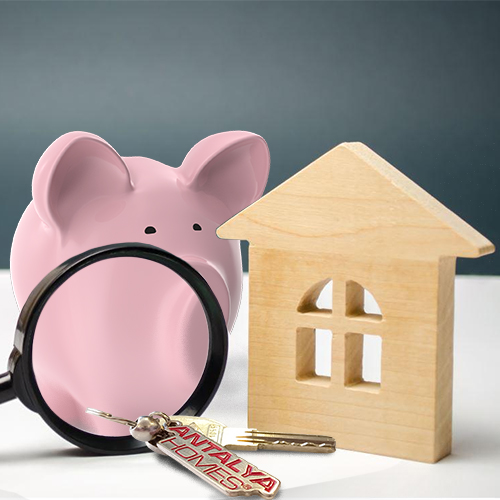 Yes, it is. Especially in recent years, investors are getting a good deal because of the continued decline in the Turkish Lira's value against the US Dollar and Euro, which encourages more foreign purchases of real estate in Turkey.
Additionally, the government made regulations about Turkish Citizenship by decreasing the purchasing price and the taxes in the process and putting the VAT exemption into force. All these government regulations prove that Turkey is already on the side of foreign investors by easing the requirements. The other official costs are also set in the Turkish Lira, so they usually come at a more affordable price thanks to the volatility in the Turkish Lira against other currencies. The part so far already paints a good picture in terms of real estate prices for foreign buyers, and as we said before, there are more parameters.
For example, the running costs of a property, such as maintenance fees, household bills, council tax, etc., are by far cheaper than most European countries and The US. In connection with this, the cost of living in Turkey is affordable. You may take a look at our Why Turkey? and The Cost of Living in Turkey pages, in which we have examined these issues in detail.
In short, properties in Turkey are considerably cheap compared to European countries in the same league when considered the quality and high living standards the country offers. Plus, Turkey is a very affordable country not only for buying property but also for living a long life.
Is Property Expensive in Turkey?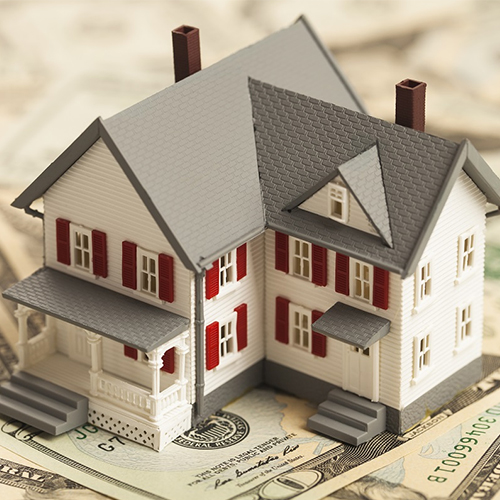 Yes, you should sacrifice a little too much if you want to live in a house designed with the latest technology or a yali with a Bosphorus view in Istanbul. While affordable dwellings are in the majority in Turkey, there are also truly expensive houses according to their features and location.
However, it does not mean that nature or sea view properties in Turkey are overpriced. Luxurious ones are available, but properties in cities such as Antalya or Trabzon have low prices allowing many buyers to buy the property without mortgages or bank credit.
Thanks to our rich portfolio, we can offer foreign buyers extensive choices of cheap and luxurious, off-plan, new, or resale properties in Turkey. You can find many options of apartments, villas, commercial properties, and lands for sale in Turkey on our Real Estate Listing page.
Will the Property Prices Rise in Turkey?
Yes, it seems so for now, but again, the exchange rate differences in foreign currencies may make a great save for foreign buyers. When we look back, despite all the adverse conditions of the pandemic, 2020 went down in history as a brilliant year for the real estate sector in Turkey by achieving 1 million 393 thousand property sales because property prices were quite reasonable for many foreign investors.
In 2021, an increase will naturally show up in prices because the construction costs have increased by more than 50%, and mortgage rates have begun to rise. But still, the demand for housing has remained high. If you are thinking of buying a property in Turkey, you should take action before the prices rise.
If you have any further questions, contact us.
Do You Have More Questions? ASK AN EXPERT
Created: 03.06.2021, 00.00Updated: 11.09.2021, 10.52