Antalya Sets New Record of Property Sales to Foreigners!
Antalya Sets A New Record of Foreign Property Sales!
Antalya, where the most foreigners are hosted for holiday in Turkey, is also one of the cities where foreigners prefer to settle. The sector which faced serious losses last year in property sales as in many industries during the pandemic sets its record by 2021.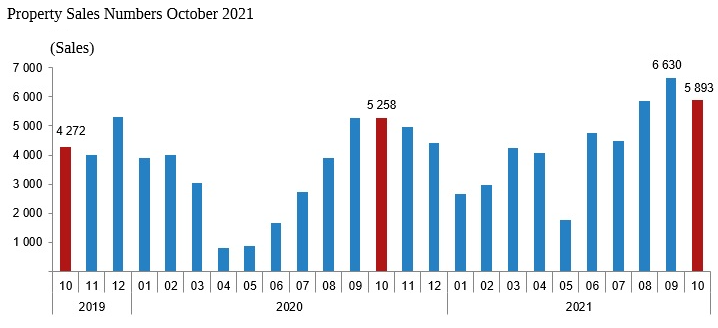 According to the October data of the Turkish Statistical Institute (TUIK), property sales to foreigners increased by 12.1% compared to the previous year and became 5,893 sales. The share of property sales to foreigners in total has reached 4.3%.
Istanbul took first place in the list of property sales to foreigners with 2,464 sales. It was followed by Antalya with 1,385 sales as a second province where foreign investors bought properties the most according to the data announced by TUIK, as of the end of September 2021. There was an increase of 30% in the ten months and a 33% increase in October in the city when it's compared to last year.
The capital Ankara with 359 sales comes as the third province in the terms of property sales in Turkey.
In the Ten Months of the Year, a Total of 8,640 Properties Were Sold to Foreigners in Antalya
Ankara, Bursa, Izmir, Mugla, Sakarya, Trabzon, and Yalova are at the forefront of other provinces where foreigners buy properties the most.

Property sales to foreigners increased by 38% across Turkey, reaching a total of 43,372 house sales in the 10 months including January-October. While Istanbul ranked first, with 20,247 total sales across Turkey, Antalya maintained its second place with an increase of 30% and reached 8,640 sales.
You can also browse our listing page to buy real estate in Turkey at affordable prices.
Why Do Foreigners Persistently Prefer Turkey?
• Citizenship
Turkey, one of the most reasonable countries for obtaining citizenship, offers a passport that you can obtain if you purchase real estate with a minimum value of 250,000 USD. For more information, you can visit our Turkish Citizenship page.
With this purchase procedure, which takes only a few months, you can get Turkish citizenship very quickly and at affordable prices. If you do not have time to come to Turkey, you can manage this process remotely.
By using our TeleProperty and TeleMortgage services that we have developed as Tekce Overseas, you can buy the real estate of your dreams remotely.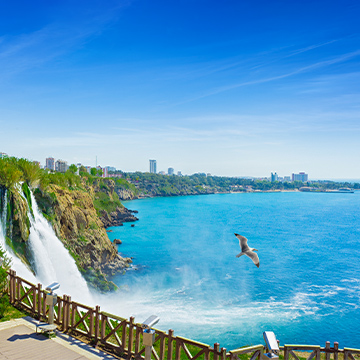 • Affordable Price
As a result of the serious depreciation of the Turkish Lira in recent years, it has become more profitable to buy real estate in Turkey with foreign currency. For foreign investors, real estate and living costs in Turkey are much cheaper when compared to OECD countries due to the exchange rate. Turkey has now brought you the opportunity to live a more luxurious life by spending much less money on your currency compared to other countries. You can take a look at our affordable price properties right now to take advantage of these opportunities.
• Location
Thanks to Turkey's geostrategic location between Europe and Asia, it hosts many international projects. One of these projects, New Istanbul Airport, has started to operate on the European Side. Istanbul Airport aims to host 200 million passengers annually.
Organized flights to many different destinations in the world, Istanbul Airport expects to generate at least $50 billion in tourism revenue with 50 million tourists until 2023, within the framework of their tourism vision.
• Climate
The simultaneous experience of Turkey's four seasons is one of the most important factors that persuade foreigners to live in Turkey. Turkey, which is one of the rare countries where it is possible to ski in the snow in one place and swim in the sea elsewhere on the same day, attracts millions of tourists from all over the world every year, and a significant majority of these tourists have never left here after once coming here.
• Nature
Turkey, where you can come across many natural beauties from vast steppes to snow-covered mountains, turquoise paradise coves, white sandy beaches, Pamukkale to Bodrum, green hills to pine forests and lakes, has indisputably the most beautiful scenery in the world.
• Rich Historical Heritage
Having hosted many different great empires and civilizations for thousands of years, Turkey has a total of 17 cultural heritage in the UNESCO World Heritage List. Moreover, you have the chance to experience every single detail by simply walking through the streets of the city, just like those who lived in Turkey thousands of years ago. Since this deep-rooted history of Turkey deeply affects foreigners, living in this country is undoubtedly very attractive to them.
If you want to buy real estate, apartments, villas, or lands for sale in Turkey, you can call us or visit one of our offices without any hesitation.
Do You Have More Questions? ASK AN EXPERT
Updated: 26.11.2021, 10.40