How to Buy Property for Underage Children Behalf & Tutelage in Turkey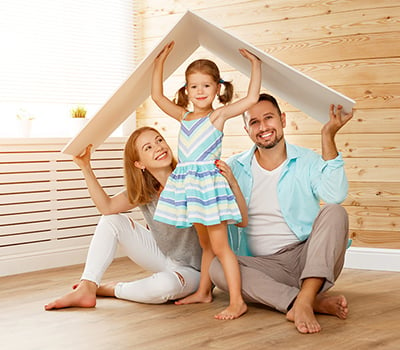 One of the conditions required to buy real estate in Turkey is to be full age. A person should be over 18 years old to buy properties in Turkey freely. However, buying a property for an underage child is possible under certain circumstances. Even if a child below eighteen years old can not buy property alone, his/her parents can buy properties in Turkey on behalf of the child. This application is named tutelage as a term of law.
A tutelar, in the most general sense, is the legal representative appointed by the court to represent minors and anyone whose legal rights have been restricted. As underage children can not sign official papers such as title deed conveyance documents, their parents are counted as their tutelars by the laws while buying a property in Turkey.
Buying process works the same for underage children and adults. The difference is that applications are made by a tutelar or parents on behalf of the child and the documents are signed by them on behalf of the child where necessary. Related pages; Property Purchasing in Turkey
In Turkey, if parents want to buy property for their children, tutelage works differently for married parents and divorced parents.
When a married couple wants to buy property for their underage children behalf, the process must be carried out by both of the spouses. The application must be done together and both parents must be present at the land registry office on the appointment date to sign the title deed documents.
If the parents are divorced, only the spouse with the right of custody can carry out title deed processes. Also, if one of the parents has passed away, the surviving spouse can carry out the official processes on behalf of the child.
Foreigners Can Also Buy Properties For Their Children
Foreigners can also buy properties in Turkey for their underage children with tutelage. It works the same as Turkish citizens' buying process. However, land registry offices ask for translations of the documents differently from Turkish citizens' applications. Also, land registry offices ask for an appraisal report as an obligation when a foreigner wants to buy property in Turkey.
Foreigners should obtain a tax ID number for their children by applying to the tax office with parents' and the children's passports. Tax ID number is counted as a Turkish ID number to be used for official transactions in Turkey such as opening a bank account, title deed conveyance procedures, and tax payments.
As the leading real estate company in Turkey, Tekce Overseas A.Ş. assists its customers at every stage of property purchasing including preparing the required documents and all legal procedures. If you want to buy a property for your underage child behalf in Turkey, you can contact us to get detailed information. Our professional team will support you throughout the buying process and finalize your purchasing process successfully.
Do You Have More Questions? ASK AN EXPERT
Updated: 09.10.2021, 11.22