We Have Opened Our New Office in Belek, Antalya!
Tekce Overseas Gayrimenkul AŞ, today proud to introduce to you the new office in Belek, Antalya. We continue to be Turkey's leading real estate company with new offices by expanding our borders at full speed! Regarding the high demand for Turkey's golf heaven, we opened our door to deliver your dream house in Belek at one step as of 17 June 2021.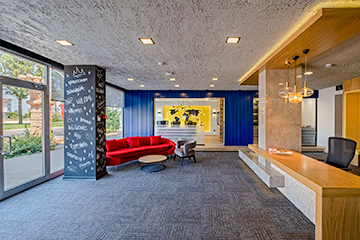 Our Zero Failure and 100% Happy Customer principles are built trust and enhanced our business to develop and grow day by day. With the aim of bringing a global perspective to the local market and helping our clients fulfill their real estate needs in a wider geographical area, we keep growing to serve by carrying the right real estate knowledge wherever we go.
Belek has become one of the most active and ideal districts, the rising star of Antalya with its world-famous golf courses, charming natural surroundings, beautiful beaches, and its warm Mediterranean atmosphere. With this increasing property demand in Belek, we have started up the business here, in line with our customer's needs and ambitions by dedicating help them for their new life.
Now, we are ready to present the best properties and comprehensive services offering an in-depth understanding of the local real estate market of Belek for you! Our team is extremely active and focuses on the Belek real estate market. In the light of our guide, discover the ideal holiday place's properties with the best environmental quality. You can click here to see the property listing of Belek with detailed prices, availability, and payment plans on our website. You can also contact us to take an online viewing tour with our TeleProperty service. We are providing virtual tours via telephone and visual communication channels such as Facetime, Skype, Whatsapp Video Call, etc. To discover your best life virtually, learn more about TeleProperty.
We will soon open also a new office in Turkey's pearl Bodrum, stay tuned!
Where is Tekce Overseas Real Estate Inc. Belek Office?
Address: Belek Mahallesi, Köprü Caddesi, No: 17/104, Serik/Antalya, Turkey
Contact number: +90 242 324 54 94
E-mail: info@antalyahomes.com
Working Hours (+2 GMT):
08:30 - 18:00 Monday - Friday
10:00 - 15:00 Saturday (Sunday Off)
Photos from Our New Belek Office
Do You Have More Questions? ASK AN EXPERT
Updated: 22.10.2021, 08.23