EXPO 2016 Preparations Begun in Antalya
You may follow all updates, events, and facilities on Expo 2016 Facebook page!
The World's Largest Olympics: Expo
The preparation for Antalya Expo continues its the largest world exhibition which is expected more than 8 million visitors.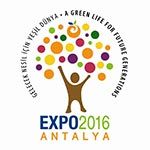 Expo is an abbreviation of the word Exposition. It means the world fair. Turkish means exhibition. It is the world's largest culture, history, education, economy, science, and technology Olympics. It is a platform that shared the ideas of people and describes innovation. The main purpose of the Expo is the national training and advancement of world citizens. Expo has been held since the middle of the 19th century. The first Expo was held in 1851 in England. Crystal Palace used in making iron, steel, glass, construction, and building size was a great innovation in 1851 for Expo England.
The Eiffel Tower was built with the steel cage technique for Expo 1889 in Paris. Vasco De Gama bridge in Lisbon and Atomium in Brussels Expo is one of the products. Calculator, the telephone, inventions, such as sewing machines were first exhibited at Expo.
Since 1939 Expo was collected over a slogan
The slogan of Expo New York; "To build tomorrow's world".
The slogan of the Hannover Expo; "A new world is born".
The slogan of the Milan Expo; "To feed the planet, energy for life".
The theme of Expo 2016 in Antalya; "Flowers and Child". The slogan; "A greener world for future generations".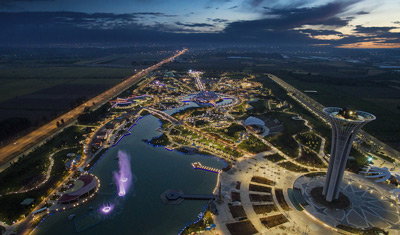 Turkey was represented by the Expo 2008 in Zaragoza 1.000 m² of exhibition space. Turkey has won a silver medal with the design here. Turkey was represented by the Expo 2010 in Sanghay 2.000 m² of exhibition space. Turkey has accepted more than 7 million visitors and theme development has won a silver medal in the category. Because of this success in Turkey Expo 2016 was held in Antalya deserve. Antalya has natural beauty, unique beaches, historic sites, is a city rich with agriculture and green areas, and is quite successful in tourism and tourist areas. Expo held for the first time in Turkey, is of crucial importance for the country and Antalya. Preparations continue with great care and thoroughness. people's participation in the process is provided Expo with introductory meetings and activities.
Antalya is Growing with Expo 2016
Antalya Expo 2016 will be made in an area of 11 hectares in Aksu. In the Expo, the area will be constructed Expo Hill, Expo Forest, Expo Tower, and Expo Pond. Also, will be built a playground, children's playground, restaurants, shopping malls, the agricultural museum, convention center, and amphitheater.
Antalya Expo 2016 will be organized on April 23 and 30 October. Expo will take 192 days. 20,000 pieces of social events to be held and the number of visitors is expected to be 8 million. For more information please visit the Expo organization's website.
Do You Have More Questions? ASK AN EXPERT
Created: 22.04.2015, 00.00Updated: 16.09.2021, 14.12