Antalya Homes Now Accepts Bitcoin for Turkish Property Sales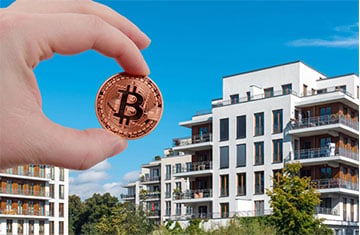 Antalya Homes ® is now accepting Bitcoin and other cryptocurrencies as payment for property sales in Turkey. The move reflects Antalya Homes's mission to embrace global trends and offer buyers more flexibility for ease of purchase.
Having been a leader in the Turkish property market for more than 13 years, Antalya Homes ® also has main branch offices in Istanbul and the Northern city of Trabzon. Selling commercial as well as residential property in Turkey, the move to accepting cryptocurrency as payment, will not only be advantageous to foreign buyers but also Turks who in recent months have invested heavily in digital money.
Google Trend Statistics show Turkey's interest in Bitcoin is rising every month. Three months ago, a Bitcoin ATM opened in the country's Ataturk Airport, which is the 14th busiest in the world. The global trend is attracting mainly young Turkish investors, who are also looking at entering the real estate market by buying their first home.
Although Bitcoin is the leader and widely talked about cryptocurrency, Antalya Homes ® will also accept other forms of digital payment including Ripple, Bitcoin Cash, and Ethereum.
Due to the continually changing market value of cryptocurrency, the amount of cryptocurrency needed at the time of payment will be calculated according to the exact stock exchange value at that time.
Buyers can also choose Bitcoin payment for a percentage of the property, should their value be less than the asking price, or they do not wish to completely exhaust their cryptocurrency investment portfolio.
For early buyers of Bitcoin, investing in Turkish property is an ideal way to secure their investment profit as well as allowing it to grow in a low-risk environment. Compared to other leading countries, prices of Turkish houses are still low, with an average starting price of 30.000 Euros, therefore presenting favorable long-term investment potential.
See the Pay with Bitcoin page for more information about buying property in Turkey with Bitcoin.
Do You Have More Questions? ASK AN EXPERT
Updated: 21.10.2021, 07.33