Why is Buying Land a Good Investment?
Turkey is a fast developing country that is abundant in property-related investment opening. The country has an incredibly young population which attracts local necessity for real estate. Turkey has a growing foreign direct investment at high levels driving demand for profitable space. Increasing local property purchasing ability as well making opportunity for development when it comes to pricing of a real estate. In addition, Turkey has a growing tourism industry with practically vast opportunities for further development. It shows that there is a necessity for brief rental property and holiday houses for sale. Moreover, Turkey is politically aligning itself with both Western and Eastern governments showing that they would someday turn into among the most strategically leading countries throughout the world.
Turkey Needs More Building Lands to Produce Residential Property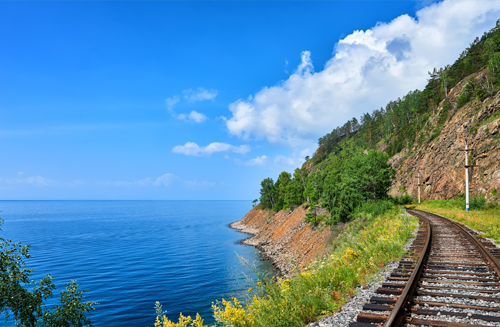 When it comes to local demand, an investor could go into the real estate industry by only concentrating on this intended group. Almost half of the total population of Turkey is under 25 years of age. Most of them are in İstanbul, Antalya, Adana, Bursa, Konya, İzmir, and Ankara. Real estate in the mentioned cities is scarce, but there is emerging property investment.
Property demand creates employment opportunities that generate further inward immigration from the countryside of people who are in search of a job. This is the ultimate setting for investors who looks for lands for sale. Residential property demand is continuously growing. In order to meet the requirement for producing real estate units, the Turkish government produces new building grounds for sale.
Municipalities of the above-mentioned cities produce residential land for the construction of apartments and houses for sale. These plots have building permission and all urban necessities. The prices of the lands with building permission are low nowadays. An increase in property prices also affects land prices. An investor who purchases residential real estate could acquire considerable revenue and benefit from high capital return.
It is Time to Buy Land in Turkey!
As mentioned, FDI is substantially emerging into Turkey as its government has made everything in order to draw foreign direct investment. The proof of foreign direct investment is more apparent in the real estate industry.
Substantial investment is from the Middle East and Europe into vast commercial and residential developments creating job opportunities and strengthening the economy. Furthermore, foreign direct investment in sustaining the tourism and travel industry is under-financed by the Turkish government and which previously has significantly depended on its private sector.
Investors know the enormous size of the country. Geographic and cultural diversity indicates that Turkey can substantially develop its tourism industry. At present, Turkey just has a holiday industry, but attempts are prepared to make Turkey a business travel location.
Tourism numbers are annually increasing. A lot of these tourists are also purchasing real estate beside the coast of Turkey. Property sales to foreigners create a meaningful industry for a plot investor to consider, from temporary high return investments to the production of real estate.
The last factor driving the demand for real estate in Turkey as an investment product is the reality that Turkey is politically developing further international relations. Also, Turkey is drawing near to become a European Union member. The government of Turkey has continued to do everything it can in order to align decisions and policies with countries that are acceptable to the European Union. If they eventually become an EU member, then inward investment will certainly further increase. For these reasons, it is a good time to purchase a ground as an investment in Turkey.
Do You Have More Questions? ASK AN EXPERT
Created: 09.10.2012, 00.00Updated: 08.09.2021, 08.29