Appraisal Reports When Buying Property in Turkey
Do Foreigners Need Valuation Reports When Buying Property in Turkey?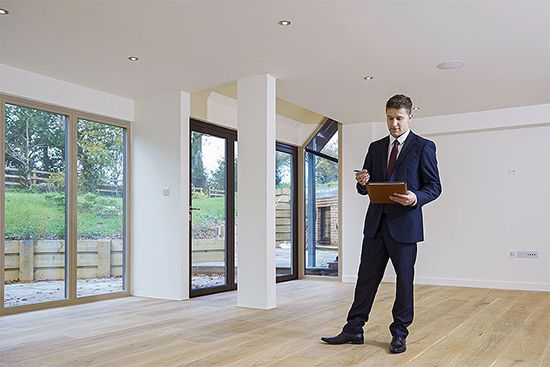 A real estate appraisal report can be defined as a report in which the value of a real estate is appraised using scientific methods by appraisers and that includes the analysis of all factors that affect the value. Appraisal reports are also known as real estate valuation reports in Turkey.
According to the decisions published by the General Directorate of Land Registry and Cadastre (Tapu ve Kadastro Genel Müdürlüğü – TKGM), when a foreigner buys or sells a property, it is an obligation to get an appraisal report as of 15 February 2019. It is expected that this obligation will also cover Turkish citizens soon.
Appraisal reports are prepared by SPK-validated appraisal experts. These appraisers are licensed by the Capital Market Board (Sermaye Piyasası Kurulu – SPK) and work independently. Appraisal reports contain detailed information about the properties such as title deed registration information, location, and surroundings, technical features, negative factors affecting the property and its value, valuation results, photos of the property and documents, report extent, valuation method information, etc.
As some buyers declared lower amounts than the real sales price to decrease the title deed conveyance tax in the past, land registry offices put appraisal reports to use to get a realistic price for the tax calculation. That's why it is an obligation for foreigners to get a valuation report while buying and selling a property in Turkey.
How Can We Take This Report?
If you want to get a valuation report in Turkey, you need to contact an SPK validated appraiser. As you provide these appraisers with the required information for the valuation, they will prepare your appraisal report within two to three days.
If you are buying or selling a property with Tekce Overseas SA, no need to worry about the valuation report! As we assist our customers at any stage of property purchasing, we help you get an appraisal report as a part of our before and after-sales services.
When a foreigner buys or sells a property through our company, this necessary document is automatically provided by our team. Our clients don't need to contact the appraisers in person. Instead, our team of professionals provides the necessary information to the appraisal company and you get your document without struggling with the communication gap that comes due to the language issue.
What Are The Advantages And Disadvantages To Take a Valuation Report?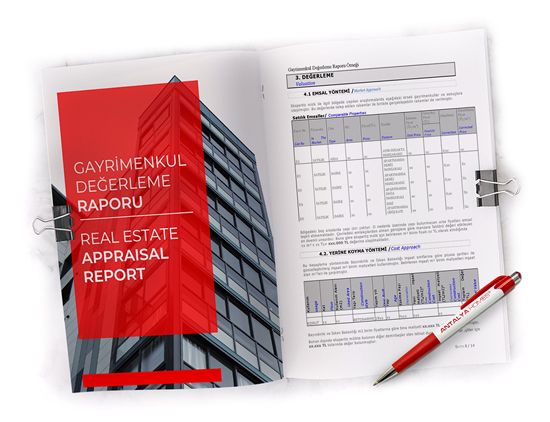 There are a few advantages of real estate valuation reports. First of all, appraisal reports give you an idea about the current value of the property. In this way, you can make sure that you are buying or selling real estate at the correct price.
Secondly, as appraisal reports also contain technical information about properties, you will know what exactly you are buying and what condition the property is in. This gives you the advantage of having objective data rather than relying on the information given by an agent or the landlord.
Another important feature of an appraisal report is that it contains information about the surroundings of real estate. In this way, you will have a clear idea about the future of the property. For instance, if there is a city park in front of your property, this ensures that there will not be a construction there and your view won't be blocked by it. However, if there is a land with a construction permit at the same place, it is very probable that your terrace view will be blocked by a new building in the coming years.
When it comes to the disadvantages of appraisal reports, there is not much to say. The only thing that can be stated in this aspect is that title deed conveyance tax increases depending on the value determined in the appraisal report. However, as today's high value will affect the future value of the property, this may turn into an advantage when you want to resell your property in the future.
FAQ
Q: Is it obligatory to take an appraisal report to buy a property in Turkey?
A: Yes. For foreign buyers, it is an obligation to take an appraisal report to buy properties in Turkey.
Q: How much does it cost to take a valuation report in Turkey?
A: The cost of a valuation report depends on the total area of the property to be appraised. Today, an appraisal report for an apartment costs between 1500 TL and 2000 TL.
Q: How easy is it to take an appraisal report for foreigners in Turkey?
A: It is quite an easy transaction. However, if you don't speak Turkish, communication with the appraisers may be an issue.
Q: Does Tekce Overseas charge me for the appraisal report?
A: No. We help our clients to obtain valuation reports within the scope of our free before and after-sale services. You only pay the appraiser's fee while taking an appraisal report when you buy real estate with Tekce Overseas SA. Learn more about our services.
Q: How long is an appraisal report valid?
A: The validity period of valuation reports change between 6 months and 1 year in Turkey. However, land registry offices ask for appraisal reports newer than three months. If you take an appraisal report through our company, we help you renew it free of charge after three months.
Do You Have More Questions? ASK AN EXPERT
Created: 02.08.2021, 21.56Updated: 17.09.2021, 14.56