Properties for Sale in Turkey Listings
Turkish Citizenship by Real Estate Investment
Turkish state gives citizenship to foreign buyers who purchase 250.000 USD worth of real estate in Turkey. This amount was decreased from 1.000.000 USD with the new decisions published in the Turkish Official Gazette on 19.09.2018 and 07.12.2018. Even though it is an easy-going procedure, it requires the experience of a professional real estate agency. Antalya Homes real estate agency has delivered Turkish passports to many overseas property buyers with zero failure. You can get Turkish citizenship by real estate investment and at the same time make a profitable property investment in Turkey. Read more about Turkish Citizenship by Real Estate Investment.


Antalya Homes is the best real estate company to get service for citizenship by real estate investment. We helped thousands of people to get Turkish nationality and followed all the steps. Moreover, the chairman of our company, Bayram Tekçe is the man who helped the government with citizenship in Turkey to make it an easy process. He's also the mastermind of citizenship one-stop agency offices in Istanbul and Ankara. Also, he is the Chairman of the Real Estate Export Committee at GYODER - The Association of Real Estate and Real Estate Investment Companies. He founded GIGDER - The Association of Real Estate International Promotion. Our company contributes to improvements in the practice in the government offices regarding citizenship applications by giving correct and appropriate feedback to the Turkish government through these related foundations.
Leading Real Estate Agency in Turkey
We, as a leading real estate agency in Turkey, are famous for our "zero failure" success since we established our company in 2004. We have completed the real estate buying process for thousands of overseas property buyers without any failure. We respect everybody's savings and work accordingly. Our aim is to prevent any possible complications from the beginning by acting proactively.
Our company plays an active role in the Turkish real estate market. In addition to the company's success, Antalya Homes acts as the market leader which other real estate agencies follow in its footsteps. We developed a point of view where humanist values are the most important thing and professionalism is the basic value. As a result of this, Antalya Homes Real Estate Company has been famous and recommended among foreign property buyers. We believe that property purchasing is only one aspect of our business, we create long-term relationships with our customers. Watch our customer reviews.
After our successful work throughout the years and thanks to our progressive point of view, today, we are the trademark holder of the brands: Antalya Homes ®, Istanbul Homes ®, Trabzon Homes ®, and Bursa Homes ®. Also, we hold Spain Homes ® as a sub-brand of "Tekce Overseas SA".
Free Before and After-Sale Services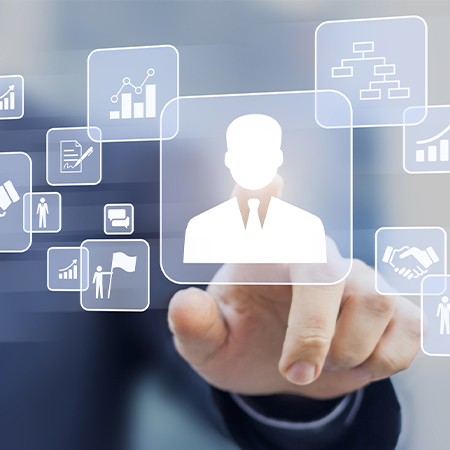 • Real Estate Valuation: We arrange the compulsory appraisal report for our clients.
• Opening a Bank Account: We help our clients open their bank account.
• Getting a Tax ID: We assist our clients to obtain their tax ID number in Turkey.
• Title Deed Conveyance: We help our clients with the whole title deed conveyance process.
• Property Insurance: We find the best property insurance offers for our clients.
• Utility Subscriptions: We provide assistance for electricity, water, and gas connections.
• Furniture Tours: We guide buyers to the furniture shops for their new homes.
• Lawyer and Solicitor Support: We arrange lawyer support when necessary.
• Resell Your Property: Even after years, we help our clients resell their properties.
Before You Buy a Property in Turkey
Before you begin your search for real estate in Turkey, consider exactly what you want. When you have a clear idea about the type of holiday home you would like, finding it is much easier not only for you but also for the real estate agents you are dealing with. Making decisions ahead of time about the number of bedrooms and baths is a good place to start.
Choosing an area to buy villas; where you feel most comfortable is important. This is especially true for those families with children. If you want to buy a property in Turkey for long-term living, you need to make an investigation about the schools in the area. If you are looking for a holiday home, then probably you would be looking for close to beach properties.
Learning about buying a property in Turkey such as title deed conveyance and getting a tax ID number in the country is always important for those people from other countries. Knowing about these processes will bring you self-confidence during the purchase and you will know what you are doing at every step. Luckily, formal transactions are much easier and take less time in Turkey when compared to most of the other countries in the world. Read more about Title Deed Conveyance.
Property for Sale in Turkey
Turkey is one of the best countries for all kinds of investment thanks to its location, young population, cost-competitive labor force, and many other reasons. These features of the country make the real estate sector more valuable day by day. Due to the continuous international demand, real estate in this country offers highly profitable investment opportunities for overseas property buyers.
Our country is also one of the most preferred tourist destinations in the Mediterranean countries. It has blue flag beaches, scenic beauties, winter tourism centers, national and nature parks. Tourists can discover the historical heritage of different ages in this beautiful country. All these features of the country attract visitors from all over the world. This huge tourism capacity of the country brings a rise in other business sectors, especially in the real estate sector along with the service industry. These reasons draw people's attention to the property for sale in Turkey.
Istanbul has always been at the center of interest. Its location, scenic beauties, and cultural heritage have attracted emperors, traders, and visitors from all over the world throughout history. Nowadays, Istanbul attracts investors and people who want to live in a beautiful city where they can find many options of education, health and social amenities. Istanbul, the most populated city in the country, offers many great investment opportunities as a center of both production and consumption. Buyers from Afghanistan, India, Jordan, Turkmenistan, and Pakistan mostly prefer this megacity.
Antalya is the tourism capital of our country. The city has blue flag beaches, historical places, canyons, rivers, lakes, hiking routes, 5-star hotels, clubs, restaurants, and everything else that should be there in a Mediterranean holiday town. The city hosts visitors throughout the year thanks to the warm Mediterranean climate. Buyers from the UK, France, Qatar, and Iran mostly prefer this world-famous city.
Ankara, the capital city, is located in the very center of the country. There are many universities, government offices, ministries, embassies, and headquarters of many foundations in the city, that's why Ankara is known as the city of university students and officers. People prefer living in this second most populated city of the country for its dynamic social life, education and health facilities, and business opportunities. Overseas property buyers from Saudi Arabia, Egypt, Libya, and China mostly prefer Ankara.
Izmir is the third most populated and developed city, located in the west of the country. There are many historical and natural wonders in Izmir which is a must-see for Turkish citizens from other cities and foreign visitors. Buyers from Finland, Germany, Lebanon, and Spain prefer Izmir for holidays and investment.
Belek is a famous holiday town known for its golf courses, 5-star hotels, and residential villa complexes. People from all over the world come to Belek every year to enjoy beautiful sandy beaches, to play golf and have a fantastic holiday. Belek is mostly preferred by holidaymakers and investors from the UK, Israel, Russia, and Norway.
Alanya is one of the most preferred tourist destinations in the Mediterranean coast. Alanya has one of the longest sandy beaches in the state. These blue flag beaches attract many tourists from all over the world. Thanks to the warm climate, Alanya offers a long summer tourism season. Alanya is mostly preferred by people from Sweden, Denmark, Russia, and Ukraine.
Trabzon is an old Anatolian city, the history of which dates back to 4000 years ago. The historical heritage of the city and its wonderful nature attracts domestic and international tourists. Some of the most important tourist attractions in the city are; Sumela Monastery, Trabzon Castle, Uzungöl, Boztepe Observation Terrace, and the highlands on the mountains. Trabzon cuisine also attracts people who want to try the delicacies of Turkish cuisine. This beautiful city attracts people from Algeria and Morocco.
Bursa is one of the industrial cities of the country. The city is easy to reach, very well-organized and transportation is very easy in the city. There are many rivers, lakes, and nature parks in Bursa. Uludağ Ski Center is the most famous tourist attraction of the city. Bursa mostly gets demand from people of The USA, Kuwait, and Italy.
Yalova is one of the new attractive tourist destinations. The city is in a perfect location with one hour distance from Istanbul. Yalova is surrounded by spectacular nature. The city attracts visitors from all over the world both for sea tourism in the summer and for a spa holiday in the winter. Yalova receives tourists and investors, especially from Azerbaijan, Palestine, and Iraq.
Kemer is a Mediterranean holiday town in the west of Antalya. The town is located where mountains, pine forests, and blue flag beaches meet. Kemer is preferred for its spectacular sea, nature parks, luxury resorts, restaurants, nightclubs, and shopping amenities. This holiday town attracts tourists from all over the world, especially people from Russia, Germany, and Italy.
Bodrum is one of the most famous holiday towns located in the south of the country. This European-style holiday town has many historical wonders, splendid beaches, topflight nightclubs, and a marina in high demand. Holidaymakers and investors from Great Britain, Russia, and Sweden.
Fethiye is one of the most famous tourist destinations known for its scenic beauties and white sandy beaches. Also, there is a famous marina in Fethiye which attracts sailors from Europe. Fethiye attracts people from The United Kingdom, Germany, and Denmark.
Kalkan, located in the south of the country, is a favorite destination for holidaymakers and for retirees for long-term living. There are many detached and semi-detached houses with amazing sea views in Kalkan which are very famous among tourists from all over the world, especially people from the UK. The marina in Kalkan also draws yacht lovers to the town. Kalkan is mostly preferred by people of The UK and Northern countries.
Izmit-Sapanca has been very famous among visitors and foreign property buyers in the last decade. The scenic beauties and villas situated in the heart of the forests with splendid sea and lake views attract people. This developing city attracts people from the middle east especially buyers from the United Arab Emirates, Yemen, and Tunisia.


There are many types of real estate on our website such as apartments, houses, lands, etc. Antalya Homes offers quality real estate for sale in Turkey. As a customer-oriented company, our goal is to prevent any potential headache before it shows up. Therefore, we only sell the properties in good condition. We mostly prefer working with new constructions since we want our customers to enjoy their new homes without any need for renovation. However, if one of our clients wants to put their property up for sale, we help them resell their property.
Apartments for Sale in Turkey
Overseas property buyers mostly prefer apartments in compounds with swimming pools. These flats are mostly preferred by people who want to enjoy the compound facilities such as swimming pools, gyms, saunas, etc. for features like car parks and security services. Apartment complexes are mostly located in the centers of the cities where residents can reach all amenities; daily and social conveniences. Overseas property buyers mostly choose apartments for sale in Turkey either as a holiday home or for long-term living purposes.
Apartments in Turkey are mostly preferred for summer tourism by holidaymakers from other countries. In addition, these houses are more charming for overseas property buyers thanks to the lower prices compared to other countries. Another reason is that the country has a very developed airlines system with at least one airport almost in every city receiving flights from all over the world. This makes traveling to this beautiful country very easy for tourists and investors.
Houses for Sale in Turkey
Antalya Homes presents houses for sale in Turkey with great facilities. Houses are located in the tranquil locations of the most preferred cities in the country. Detached and semi-detached houses in Turkey offer both a peaceful environment and secure life together thanks to being in compounds with security services. Residents can plant their own fruit in their gardens and enjoy a barbeque party with their family and friends. Children can enjoy swimming pools or playgrounds. Turkish houses have something to offer for all family members.
Villas for sale in Turkey have been preferred thanks to affordable prices and great facilities. These houses are constructed with quality materials and high technology techniques. Buyers can not find such good-quality properties for such good prices anywhere else.
As a Mediterranean country, Turkey has many things to offer to holidaymakers and investors. The summer season is very long up to six months in the coastal parts of the country. Also, worldwide famous Turkish cuisine is another attractive aspect of this beautiful country for visitors. There are so many historical and natural wonders in the country that visitors will discover something new every time they visit it.
Commercial and Land for Sale in Turkey
We offer commercial and land for sale in Turkey. While some people prefer lands to build their own properties, some foreign buyers prefer agricultural lands to start a farm business. Furthermore, buying agricultural land and reselling it after the land receives a construction permit for a much higher price is also a generally preferred way of real estate investment.
There are different kinds of commercial properties; shops, hotels, business centers, offices, and retail outlets. International real estate investors choose commercial properties in Turkey due to the high return on investment rates. Commercial properties bring good profits along with resale chances in the bull market. Big cities in the country, especially Istanbul and Antalya, have a rising international demand in addition to their considerable local populations. Istanbul is counted as the cultural capital, while Antalya is seen as the touristic capital. Both cities offer a wide variety of business opportunities which bring a rise to prices of all kinds of real estate, especially commercial properties.
Antalya Homes presents eye-catching commercial properties in the most valuable locations of the most attractive cities of the country.