What is the Best Way to Find the Best Property?
Tekce Overseas Gayrimenkul AŞ is the leading real estate company in Turkey that owns the brands of professional real estate agencies: Antalya Homes ®, Istanbul Homes ®, Trabzon Homes ®, and Bursa Homes ®.
Tekce Overseas is famous for its company values and professionalism in the sector since 2004. One of the main reasons we have Thousands of Happy Customers is our knowledge of all the requirements of buying a property in Turkey. We have a large team of real estate experts serving in more than 20 languages. The experts guide our customers throughout the process so that they can benefit from all the advantages of the Turkish real estate sector while looking for their dream homes.
We prepared a simple guidebook consisting of the key aspects to help you find your perfect property.
How Easy Is It to Find a Property in Turkey?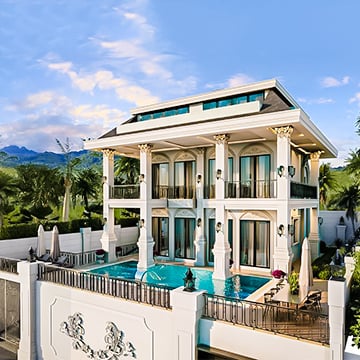 Turkey is an investor-friendly country by offering lucrative returns on investment and having a vast portfolio network. So it is pretty easy to find a property in Turkey according to your needs, budget, and expectations.
You can find thousands of properties that have many privileged features at affordable prices in the best locations of Turkey. For example, you can find many cheap villas and apartments that are close to the famous beaches and social amenities in Antalya, Trabzon, Bodrum, etc. On the other hand, if you are planning of starting a business and you have a tight budget, you can easily take a loan from Turkish banks and find commercial real estate for sale that fits your budget.
Our professional team knows the property market well and only publishes reliable properties on the website. We only list the properties whose prices are at their real values. If you see different prices on other websites, there are many reasons, such as the lack of price updates, bad intentions, etc. You can read the article Different prices on different websites? for more information on the subject.
Our listing page is full of houses and flats that are perfect for both living and investment. Since we have so many property options, you can call our expert team to help you choose the property that meets your expectations. Check the properties for sale in Turkey with the best price guarantee.
What are the Clues to Find the Best One?
You can find the right property for you in one blow and have a hassle-free buying process with a reliable and professional real estate company. Especially if you are a first-time buyer, a foreign country's property purchase procedures will be confusing and difficult for you. An expert promises an easy and language barrier-free process.
A professional team both simplifies the process and helps you find your dream home. As we said, there are so many options in Turkey, so you can easily get lost among them and get away from your purpose of purchasing. Creating your wish list with your real estate agent will shorten your path.
We usually prepare the wish list under four main headings:
• The purpose of your purchase
• The property features you are looking for
• The location
• Budget plan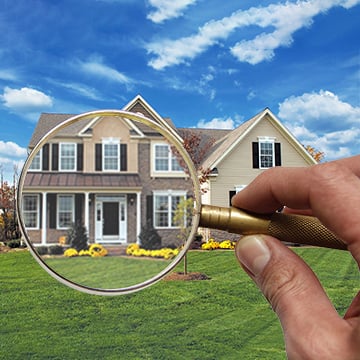 Firstly, we analyze your buying motivation. Do you want to start a business in Turkey? Are you looking for an investment or a house to live in? The questions go on. These kinds of questions are pretty important; because, for example, investment properties and summer houses are quite different in terms of prices, locations, features, etc. So we need to clarify the purpose of your purchase.
Then, we focus on the home features you want. There is a wide selection of properties, from modest apartments to ultra-luxury real estate with various distinctive features at average prices. The vast majority of new projects are equipped with cutting-edge technology, such as smart home technology. As for the sizes of real estate, houses in Turkey are usually spacious with balconies and terraces, but you can easily find small and shiny flats.
Choosing a location is highly important. You can find numerous real estates in Turkey, close to scenic beauties and the sea. Social and daily facilities are easily accessible in all regions, too. On the other hand, if you want to buy a house especially for investment purposes, you should evaluate whether you can expect this location to appreciate in the next few years and by how much. Our expert team knows the story of every region of Turkey. So we will suggest the most suitable one for you in line with your expectations.
Your budget will be shaped according to the location and home features you choose. You should also budget for the expenses of legal procedures, such as title deed transactions, utility connections, etc.
In a nutshell, an ideal property's features differ from buyer to buyer, and so a wish list prepared by an expert team helps you find the most suitable property for you easily. The best clue to finding the right property is a real estate agent who knows the sector rules and the purchasing process in Turkey. Take a look at the article "10 Reasons to Consult a Real Estate Agent" to see how a professional real estate agent can ease your purchasing process.
How Will You Help Me to Find My Dream Property?
Tekce Overseas has full control of all the details of the property purchasing and selling process since we manage home sale transactions every day and so anticipate possible setbacks.
After determining your wish list, we prepare a selection of properties that fully meet your wishes and get maximum investment efficiency. Then, viewing tours are organized to help you take a closer look at the properties. During the tours, our real estate agents will tell you all the properties details.

After finding the property you want, our company lawyers prepare the sales contract, which outlines the terms of a transaction between two parties, such as handover, transfer date, payment schedule, and downpayment. We make sure that everything is clearly stated in the contract.
There are several legal procedures in buying a property, such as opening a bank account, getting a tax number, etc. You can easily handle them with our comprehensive Before and After Sales Services. They are available only for our customers who purchase property from Tekce Overseas.
Our after-sales services include many steps, from getting all the subscriptions to decorating your new home with high-quality furniture at the best prices. As we have always said, we are aiming at establishing lifetime relationships with our customers. So our after-sales services will be an ongoing process as long as you own your property.
How Can I Find a Property in Turkey Remotely?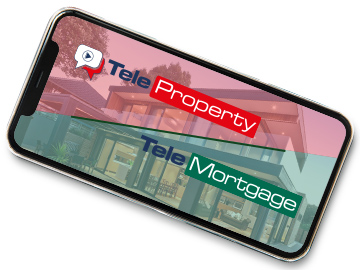 Let's consider this scenario: You find a property, just like you want, at a very affordable price in Turkey, but you do not have time for travel, deal with legal procedures, or decorate your new home. So you will miss that profitable opportunity. You cannot be sure when you will find an opportunity like this again, and even if you do, you can face the same problems.
We heard such unfortunate stories from buyers and investors a lot, and then we created two new brands in the real estate sector in the light of innovation, one of our company values. It is TeleProperty and TeleMortgage!
TeleProperty allows you to buy the property you want, handle the procedures, and even decorate your home remotely by using visual communication channels such as Facetime, Skype, Whatsapp Video Call, etc. Thanks to TeleProperty, the whole purchasing process is completed safely and simply as if you were here.
If you are thinking of applying for a mortgage loan in Turkey, TeleMortgage allows buyers to complete their mortgage application process without coming to Turkey in person. We handle all the necessary steps for you. You can learn the results of your application after one day!
Our professional systems have brought many of our customers together with their dream homes.
We are the real estate experts in Turkey that know the correct answers to all your questions, and if you have any questions about the buying process in Turkey, you can call us now or fill out the contact form for us to call you on our Contact page.
Do You Have More Questions? ASK AN EXPERT
Updated: 01.12.2021, 10.07