New Generation High-Profit Real Estate Investment: UNIVA Student Housing
UNIVA is a student housing project launched in Turkey by Erkanlı Holding, which stands out as a new generation high-profit real estate investment. The project aims to increase students' quality of life to world standards throughout their education life and provide investors a profitable investment model. The first three locations of the project in Turkey are Sakarya, Kocaeli, and Düzce.
The starting point of UNIVA was the accommodation problem arising from the insufficient supply with the increasing number of students. When we look at the numeric data, an average of 400.000 students is added to the number of existing students each year. In Turkey, the number of beds in dormitories that are provided by the state and the private sectors is 1 million for about 4 million students. Nevertheless, approximately three and a half million students in 206 universities in Turkey are faced with accommodation problems. So, most of these students have to live in conditions below their expectations.
According to the field studies, which made to analyze the accommodation needs and expectations of college students, students complain about the insufficiency of living areas required for both their academic and personal development. So, they pay more attention to the social facilities in their dormitory preferences.

Get Regular Income and Big Returns with Small Savings
UNIVA is creating living areas right next to the universities and where the number of dormitories and physical conditions are insufficient for college students. In this way, the project guarantees investors a dynamic investment model with regular and increasing rental income, turning small savings into high returns in a short time. The most basic clear table offered by the project to the investors is as follows;
• Minimum 8% rental guarantee for 5 years
• Return on investment starting around 8 years
• An estimated 65% increase in value until entering into service
• Suitable for obtaining Turkish Citizenship
Note: The project is suitable for obtaining citizenship but not for a residence permit. The buyer cannot live in the unit and has to rent it to a student.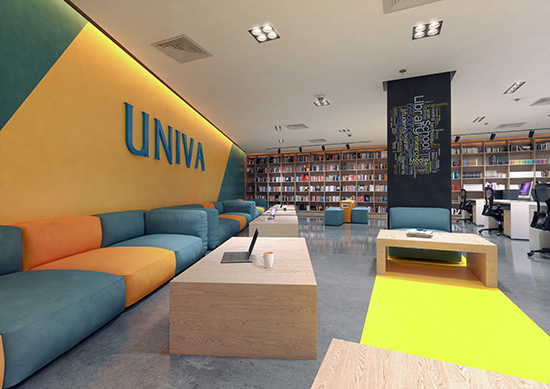 Rıza Erkanlı, Chairman of Erkanlı Holding, stated that they implemented the first project in Sakarya, which cost 160 million TL, and the other projects in Kocaeli and Düzce are worth 215 million TL. He continued, "The first sale in the project in Sakarya was 125.000 TL. Now it has increased to 330.000 TL. At a time when sales in real estate are stalled, the need for student houses and the location of the project increases the value."
Erkanlı declared that they started such a project due to the low number of dormitories in Turkey and their conditions were not as they preferred by families and students. He added that they are planning to implement Univa projects also in Istanbul and Izmir.
Double Your Profit with a Safe Investment Opportunity
Erkanlı Holding and Tekce Overseas Gayrimenkul AŞ, the leading real estate company, collaborated on the marketing and sales of the project. Bayram Tekçe, Chairman of Tekce Overseas Gayrimenkul AS, stated that the project is a safe and profitable investment opportunity for real estate investors. It provides a significant advantage by offering at least a double rental income when compared to traditional real estate investments. The project promises buyers with low savings the opportunity to become an investor.
Meet All the Needs of a Student in One Place
The details of the project are as follows;
• The project is designed as a campus that meets all the needs of a student in one place. UNIVA Student Houses are planned as furnished 1+1 units in which three students can live comfortably.
• The living areas are equipped with the latest technology. There are also conference rooms, activity & concert areas for students to follow their social and cultural activities.
• To help the students work efficiently, there are study areas specially-designed according to the university departments in the region.
• Short-term accommodation for families is also available.
• Some of the other social and personal areas are as follows: gyms and sports studios, cafes & restaurants, spa, indoor pool, study & computer rooms, lounge areas, TV and game rooms, karaoke, conference rooms, malls, supermarkets, photocopy center, hairdresser, dry cleaning, laundry & ironing room, art and music room, storage system, infirmary, closed parking lots.
By investing in student housing, you will maximize your profit and support the future.
For detailed information about the projects, click the images below:
Do You Have More Questions? ASK AN EXPERT
Created: 01.04.2021, 00.00Updated: 09.09.2021, 07.47