Antalya is the Best City to Retire for Germans
Around 248.000 retirees are living in foreign countries according to the German Federal Pension Fund (Deutsche Rentenversicherung). The number keeps steadily increasing.
According to this news from chip.de, Antalya is the second-best place to retire for Germans. But, we already know that Antalya is the most preferred city for retirement.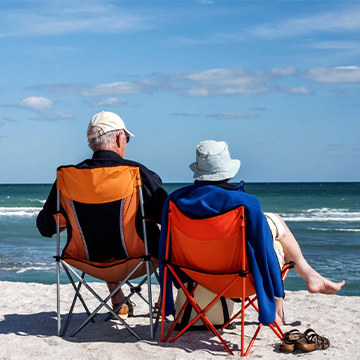 Based on data from the comparison website Numbeo, the Chip 365 portal checked and compared 575 cities for the following criteria for retirement. The magazine selected the top 7 cities according to:
What is the average rent in a city compared to Berlin?
How high are other living costs compared to Berlin?
How good is the climate?
Is access to social and daily amenities easy? How is transportation?
How good and accessible are the healthcare services?
How good is the safety and security of a city?
What is the level of air quality?
Antalya: Top-Rated City for Retirement by All Criteria
A city can receive a maximum of 100 points in all categories of the research. Antalya had one of the highest scores.
When we look at the living costs, we can see that it is not surprising:
Consumer prices in Berlin are 170.24% higher than in Antalya with rent.
Rent prices in Berlin are 543.53% higher than in Antalya.
Restaurant prices in Berlin are 250.45% higher than in Antalya.
Groceries prices in Berlin are 147.82% higher than in Antalya.
While the safety index is high with a score of 74 in Antalya, it is moderate with a score of 58 in Berlin.
The healthcare index is high with a score of 76.35 in Antalya. It is 69.18 in Berlin.
The cities presented in the article are the ones rated as the best according to the above criteria. So, many factors have not been taken into, such as social life, spoken languages, or personal preferences. Considering all these factors, we know that Antalya will be the first choice of German retirees.

The above data proves that retiring in Antalya, Turkey is a perfect choice, not only for the low cost of living but also;
It has an amazing climate with 300 days of sun a year.
It is easily accessible from other countries with planes landing every 5 minutes.
It is easy to reach all kinds of public or private health services. The healthcare system in Turkey offers the highest quality equipment in hospitals with well-known medical professionals.
There are so many things to do in Antalya. It is a city rich not only in touristic visits but also in terms of history and culture.
The property prices are reasonable. If you plan to retire here, there is a wide range of properties for sale in Antalya.
Record Number of German Retirees Living in Antalya
This favorite Mediterranean city of tourists is home to a population of 2.5 million. It ranks first in terms of the foreign population in Turkey with the number of foreigners exceeding 102 thousand. Ten thousand of this number are German citizens.
(Source: Ruhestand im Paradies: Das sind die besten Orte für einen goldenen Lebensabend)
Do You Have More Questions? ASK AN EXPERT
Created: 14.01.2022, 08.30Updated: 18.01.2022, 11.44