Everything You Need to Know About Turkish Property World
There is a lot of valuable information that you can glean by visiting the Turkish Property World leader's website www.antalyahomes.com
If you have an interest in buying properties in Turkey, it is important to learn the ins and outs of this market and all that the purchasing process entails. This online resource gives people fast access to a range of essential facts that will help them to make informed and wholly beneficial buying decisions.
What Buyers Can Learn By Visiting Turkish Property World
You can get sound financial advice from seasoned, local professionals who understand the nature of this market. Property laws in Turkey are not extraordinarily complex and you may be able to glean the most basic facts from a variety of other sources. This particular resource, however, can help you to learn which offers to be wary of and how to avoid unethical sellers among other things. This is great for those who lack experience in this region.
It is also possible to find in-depth information on various types of structures. You may be interested in purchasing a new residence, or you might want a commercial building or even hospitality accommodations that you can use to generate a passive source of income. You will find listings for each one of these things as well as maintenance fees, pricing details, and vital historical facts.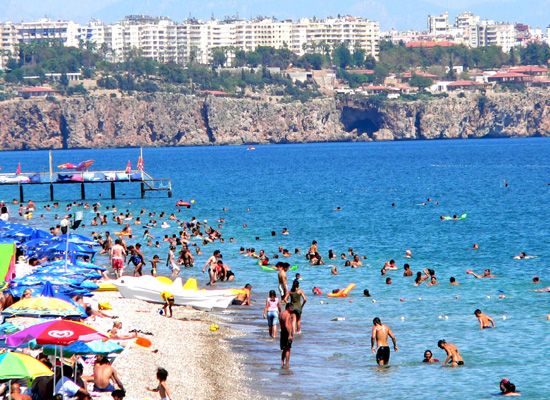 Visitors are additionally able to access a comprehensive buying guide. This will take them through every necessary access of this process, from building a feasible budget to exchanging contracts. It will show you how to select the various professionals that you will need to have onboard throughout these dealings, such as your lawyer. This guide also offers pertinent information on scheduling in-person visits, selecting locations, and making fast, proactive decisions.
In fact, it is even possible for people to know more about the local culture, lifestyle, and communities. These things can help you to prepare for the rental market as an investor or for the major transition of relocating to this region. There is even access to car hire and interior design services that will help to make this transition seamless and hassle-free.
Ultimately, Turkish Property World is offering a wide selection for buyers who are new to the Turkish property market. It is possible to find everything that you need to move through the formative stages of the purchasing process on the Antalya Homes ® website. You can also collect valuable data pertaining to areas and properties of interest and learn all of the essential steps to take when finalizing one of these deals.
Do You Have More Questions? ASK AN EXPERT
Created: 09.09.2012, 00.00Updated: 27.08.2021, 08.46