The 56th Antalya Golden Orange Film Festival Begins on October 26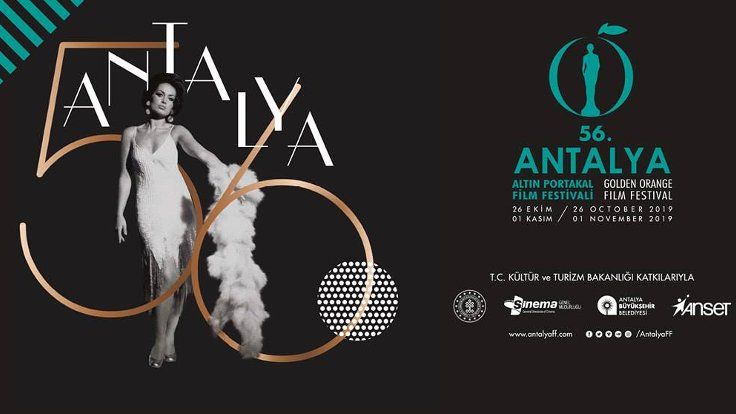 The 56th Antalya Golden Orange Film Festival is being held from October 26th to November 1st at the prestigious Antalya Culture Centre and the Cam Piramit. Turkey's oldest and longest-running film festival, the Antalya Golden Orange is regarded as one of the most prestigious film festivals in Asia and Europe.
Antalya Golden Orange has earned recognition by FIAPF (International Federation of Film Producers Associations) and joins the ranks of the world's premier film festivals.
It has made many important contributions in the field of cinema and film art. Since 2005, the festival is being organized with the title of "International Antalya Golden Orange Film Festival". International Feature Film Competition, National Long Film Competition, National Short Film Competition also takes place in the Antalya Golden Orange Film Festival.
The most important meeting point of Turkish cinema and Turkey's film industry is said to be the Antalya Golden Orange Film Festival.
Turkey for the 56th time is preparing to meet with moviegoers of World Cinema and attracts to the Mediterranean city celebrity guests from around the world.
At the press conference of the 56th Antalya Golden Orange Film festival, hosted by the Antalya Metropolitan Municipality, Mayor Muhittin Böcek said with enthusiasm, "As we promised, our Golden Orange Film Festival is returning to its essence and we will do a partnership for making films outdoors to connect with people".
Since 2005, the festival has been called the 'International Antalya Golden Orange Film Festival'. A stronger competition program which was previously removed from the national competition will be rescheduled' he continued: "Antalya film festival will become a cinema school with participants from all over Turkey. Mr. Böcek also said that "This year we will invite 100 students to our festivals. The young people who are studying in media communications and visual arts, radio, television, cinema, at universities in Turkey, will participate in all activities of the festival as our guest".
Antalya Festivals
Antalya, famously known as the Mediterranean resort city and gateway to the famous Turkish Riviera – a favorite vacation hotspot for sun-loving tourists. Antalya hosts a wide variety of festivals and events including Antalya Film Festival, Antalya Jazz Festival, Aspendos International Opera Festival, International Antalya Piano Festival, and Antalya Flower Festival, etc.
Antalya has over three hundred hotel resorts featuring world-class entertainment venues, blue-flag sandy beaches, and all-inclusive five-star facilities. It's no wonder Antalya's airports break tourist visitor arrival records year and after year. There's no place like the sun-soaked Mediterranean and holidaymakers are coming in droves!
There's much more to Antalya than just the stunning beaches, sunshine, and affordable costs of living. Antalya's festival and event circuit is gaining international acclaim with an increase in gate attendance records year after year. Come to Antalya and experience the magic for yourself!
Do You Have More Questions? ASK AN EXPERT
Created: 06.10.2019, 00.00Updated: 01.09.2021, 14.49