Foreign Property Buyers Choice in Turkey is Luxury 2 Bedrooms Apartment
Turkey is truly a land of luxury and comfort. Millions of people from Europe and Russia visit this tourism hotspot every year. In fact, they visit Turkey so many times; they decide to purchase property here. Not only does this save them money on hotels, but it also gives them a place to stay whenever they come to Turkey. When foreigners purchase property in Turkey, they mostly prefer to purchase luxury 2 bedrooms apartments, and houses in Turkey.
With lax tax laws and quick property purchases, real estate in Turkey is prime for the picking and foreign property buyers know this. Interestingly, foreign property buyers have spent well over US$10 billion on Turkish property. A good majority of this is for luxury two bedrooms apartments in Turkey.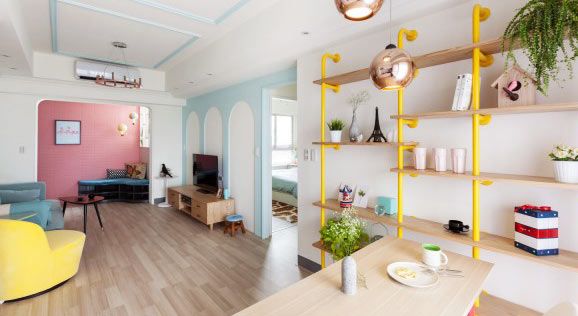 Foreigners come to Turkey, planning to enjoy their vacation. It makes sense to want to spend little money on living and more on enjoying Turkey. With over 300 major malls, thousands of golf resorts, entertainment centers, clubs, and restaurants, it would make sense to have more spending money.
A hotspot for luxury apartments in Antalya. This seaside heaven is the hottest tourist destination in Turkey. Due to its history, magnificent caves, shopping centers, and golden beaches, literally millions of tourists visit this paradise point. Consequently, it is the best place to buy holiday apartments.
On the other hand, if you move towards the center of Turkey, you have access to a wide range of shopping malls, entertainment districts, and golf resorts. Furthermore, considering the inward locations, you can purchase an apartment for cheaper.
Regardless of the location of the property, it seems that luxury 2 bedroom apartments are the property of preference for foreign property buyers. With so much to do in Turkey, it makes sense to want to save on living costs and use that money on luxuries. View list of all 1 bedroom apartments, 2 bedrooms apartments, and 3 bedrooms apartments in Turkey.