Property Purchasing in Turkey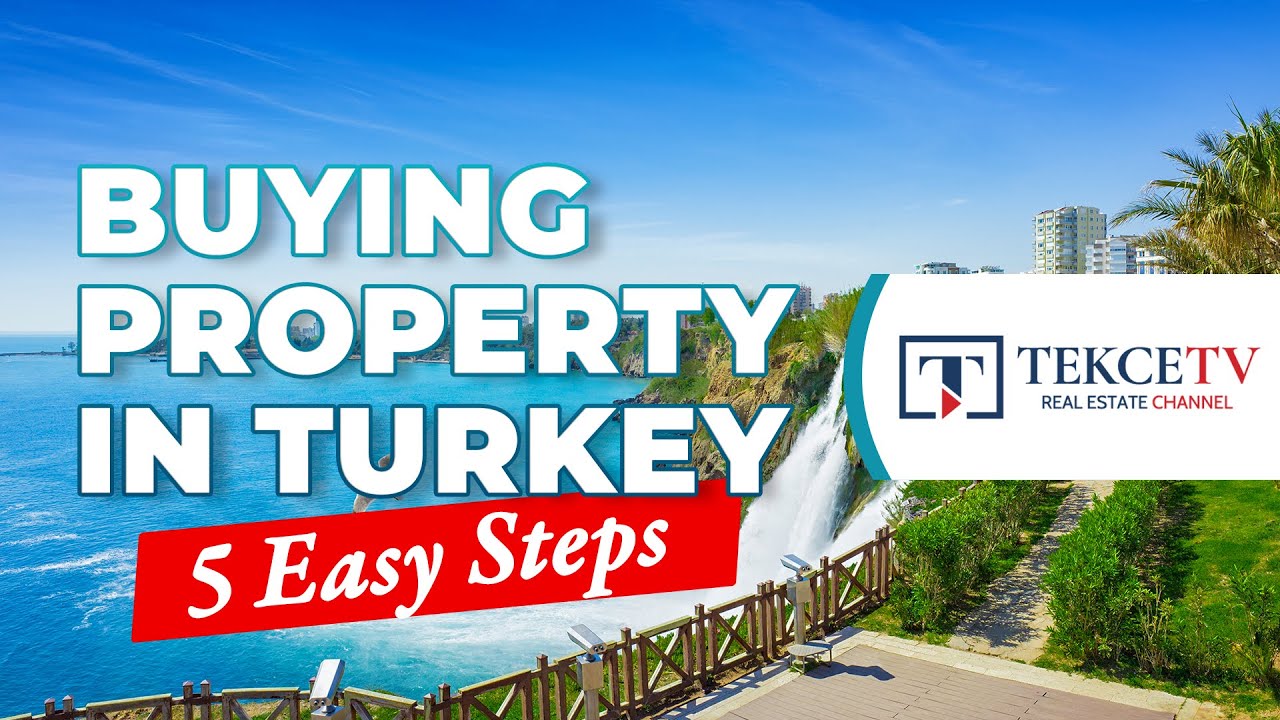 The property buying process in Turkey may seem daunting and like negotiating a minefield for foreign investors, however, rest assured. Because the Antalya Homes team has your back. As well as helping and supporting our customers at every stage of the buying process, we offer a comprehensive after-sales service to help you settle in and keep your new home in tip-top condition. When you choose to invest in Turkish real estate with Antalya Homes, the process will be smooth and easy.
Key Stages of The Property Buying Process in Turkey
1 Wish List
The most important step is preparing your wish list. You just need to answer these basic questions: What is your purpose, a holiday house, investment or long-term living; which region do you prefer, what are the features that your property must have like how many bedrooms and so on.
We have the best properties in Turkey. So, to make the perfect match, we need to understand correctly your wish list.
For that you can be ready for the next step, which is Viewing Tour, our Agent will keep sending you some offers to fine-tune your wish list.

2 Viewing Tour
To come to Turkey and feel the living atmosphere, you can start organizing your trip.
For the Viewing Tour, our Agent, speaking your language, will pick you up from your hotel for a brief presentation in our office. We will listen to you carefully and answer all your questions. According to your wish list, we will show you the perfect matching 3 or 4 properties.
On the other hand, you don't need to wait to come! You can have an online viewing tour also, thanks to TeleProperty service.
With TeleProperty you will have a chance to visit the properties on the comfort of your house, being able to ask any question even directly to the owner.

3 Deposit and Sales Agreement
Once you have chosen the property you want to buy; we negotiate with the seller for the final price and sales terms and we make the payment plan clear.
At this stage, to reserve the property and to fix the price, a deposit should be paid which is usually around 5.000 USD/EUR.
We work directly with the Buyer and Seller, without an intermediary. Thus, we make sure every detail is negotiated and agreed before signing the contract.
We make sure that you to purchase:
• The exact property which is shown to you
• From the actual seller
• Without any debt
• Under the agreed conditions
We prepare the official Sales Agreement, in your preferred language, for all the details. By signing the agreement, the buyer should make a downpayment within a period of 1 to 4 weeks from the deposit. This amount is usually from 30% to 50% of the sales price. You will be paying the rest of the amount at the time of the Title Deed conveyance.

4 Legal Procedures
For finalizing the purchase process, we need to complete some official procedures. First, you need to have a Turkish Tax Number, for which we will assist you. You only need to bring your passport to get your tax number.
We will also open a bank account for you so that you can make the payments for the purchase. You can use this account later on for all your utility subscription payment also. For opening a bank account, all you need is a copy of your passport, and a utility bill to prove your address in your residential country.
In Turkey, in property sales to foreigners, the appraisal report is necessary to guarantee the real value of the property. We are working with the trusted, government-approved partners for evaluation for a secure purchase.
For all this process, if you can't or don't want to come personally, you can also give a Power of Attorney to us, to our lawyer, or a legal representative of yours.

5 Signing the Title Deed and Moving in
Now, you are ready to get your Title Deed and to move into your dream home. You may come to get the Title Deed yourself or send us a Power of Attorney to get title deed on your behalf.
At this stage, the final payment must be made, and all taxes and state duties are paid. Congratulations! You are the proud owner of a property in Turkey.
We will still be with you once the purchase is done for the after-sale services.
What Extra Charges Will I Pay for My Property?
The construction companies that we work to set the prices of new homes, so we do not charge a commission on this type of real estate purchase. We charge 2% commission on resale properties.Purchase Expenses page contains information about other expenses associated with the property buying process in Turkey.
When Can I Move into My Property?
For resale properties, the buyer and seller agree on the handover date. It usually coincides with the full payment and signing of title deed. If you buy a brand-new apartment from a construction company, in most cases, the developers let buyers move in when 70% of the price has been paid.
How Will I Pay My Utility Bills?
We will also help you to get electricity and water registered, and at this point, advises you on the easiest and best ways to pay household bills.
What Documents Do I Need to Buy Property in Turkey?
Initially, to buy a property, you need a passport and local tax number, which we will help you to obtain. You will also need the tax number as well as a utility bill from your home in the country you are living in, to open a Turkish bank account. Lastly, two photos measuring 3cm by 4cm are needed.
See the WikiProperty page, if you have more questions about the property buying process in Turkey. Otherwise, contact us today to speak with a sales representative, via email, telephone, or by dropping into one of our local offices.