7 Important Steps to Rent in Turkey
Antalya Homes Real Estate offers good rental income guaranteed apartments, houses, shops, businesses for sale in Turkey on this listing page. Some of the properties have guaranteed rental income by the construction company itself. We have shops for sale with the tenant which already has a long-term rental agreement.
Types of Property Available to Rent in Turkey
Apartments and houses for rent in Belek and Antalya are daily or weekly priced. You can rent / book and pay apartments online through a secure payment system.
You can rent apartments and villas for rent in Antalya when you come for a holiday to Turkey.
There are many options to choose from when considering the different kinds of property available to rent. It is useful to familiarize oneself with these options first. The types of property available include:
1. Houses with Big Garden for Rent
Depending on the location and the size of the house, hires for landed property can vary from € 1,000 to € 10,000 per month. Landed property can be split up into 3 main types:
i. Terrace Houses: These are houses that share common walls with neighbors on either side, unless at the end of a row.
ii. Semi-detached Houses: These houses share one wall in common with a neighbor.
iii. Detached Houses: These houses don't share any wall with other houses.
2. High Buildings and Apartments for Rent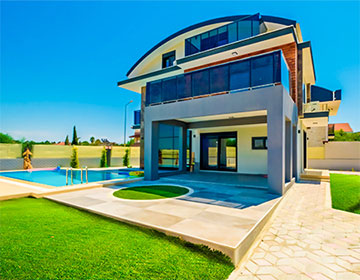 i. HDB Apartments (complete unit or bedroom alone)
A complete unit would cost € 300 to € 1,000 per month roughly to hire in Turkey, while a room can cost between € 100 and € 500.

ii. Room rental
The monthly cost of sharing a flat goes from € 150 to € 250, dependent on whether you are renting a typical or master bedroom. It is important to agree previously on issues eg the sharing of electricity, water, and phone bills and privacy rights.
iii. Service Flats
These sometimes have gymnasiums, cafeterias, business centers, and cleaning services. The monthly rental costs for these usually range all the way from € 300 to € 1,000 for a one-bedroom apartment, and € 400 to € 1,500 for a two-bedroom flat.
iv. Rental Condos
These are properties with facilities such as security, gyms, and pools. Smaller condominiums may not have as many facilities. Monthly rental costs for condominiums typically range between $2,500 and $10,000.
v. Penthouses for rent
Penthouses often have their own pools, rooftop gardens, and patios. The top of almost all of the high-rise buildings in Singapore. Rental charges usually go from $10,000 to $30,000 monthly.
Rental Conditions
Rental flats come well kitted out, partly furnished or unfurnished.
Well kitted out means the loft comes with a complete set of furniture, appliances (e.g. TV, microwave cooker), and white products (e.g. Chiller, washer).
Partly furnished means the apartment incorporates the fundamental white products, lights, and curtains, but little or little furniture.
Unfurnished means the house is renovated but bare, perhaps only with the lights fitted. Of course, it is usually possible to request for the landlord to add items "these can all be bartered before you sign the rental agreement and can be integrated into the rent charges.
Given these circumstances, particularly in Antalya, you can easily find many rental apartments in Antalya, apartments in Belek, and apartments in Konyaaltı.
7 Steps to Rent in Turkey
After you are familiar with the options available, you can take the following steps to rent the property you are interested in.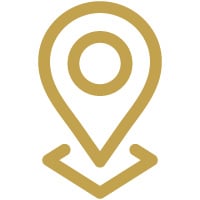 1. Decide on Your Position
Having a budget under consideration will help you decide the sort of property to hire, as well as its location. Ensure your budget is flexible enough to stop situations where you are unable to find a house that's both within your resources as well as in a specific location of your preference.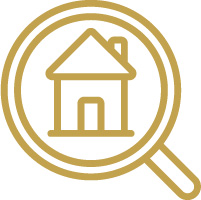 2. Decide on the Type of Property and the Location
Factors to take into account when making this decision include the facilities you need, the general public transport options, the age and number of family members, the distance to office or college districts and the conveniences you would like, such as supermarkets and libraries.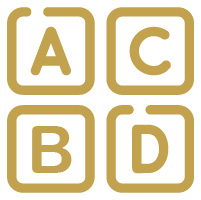 3. Gather a Pool of Particular Options
First, inspect classified ads as well as property internet sites to come up with a catalog of potential properties that fit your selections on location, budget, and other considerations. You can also engage one or two agents to help in your search.

4. Prepare for Property Viewings
Visit the shortlisted properties and take stills and notes on each to help you make a decision later. It is useful to visit at different times of the day to get an idea of the neighborhood. You can then shortlist further and do a second viewing if necessary. Make a note of any repairs or additional furniture you want to have before you move in.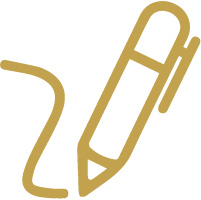 5. Sign the Letter of Intent
Once you settle on the home you want to lease you usually then sign a Letter of Intent (LOI), which states your design to lease, as well as any requirements you have. Concentrate on the following parts of the LOI:
- The Diplomatic/Repatriation Clause. This sometimes allows you to end the contract after 2 months ' notice and claim your security deposit, in the event that you're transferred to another country by your company or lose your job.
- Booking/Good faith Deposit. This is usually one month's rent. After the LOI has been signed and this has been paid, the owner can't rent the property to others.
- Security Deposit. This is usually one month's rent per year of a lease. Once the lease term is over, this amount will be reimbursed. If any costs arise because of the tenant breaking the terms in the Tenancy Agreement (e.g. Damages to the property), the owner can subtract a fair amount from this deposit.
- Lease Term. The standard lease term is one year or longer, and the accord may include a renewal option, which typically requires 2 or 3 months ' advance notice to exercise.
- Wants. State your needs (such as new furniture) clearly. Once the LOI is signed, the owner is required to provide all that's requested.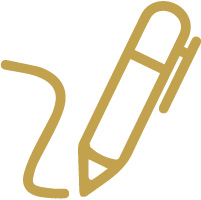 6. Sign the Tenancy Agreement
After signing the LOI and putting down a deposit, you'll then sign the Rental Agreement. You will also need to pay the advance hire along with the signing. Be aware of the following components:
- Ensure that terms concluded in the LOI are also present in the Tenancy Contract.
- Installation and monthly charges. You are generally accountable for the installation charges and monthly bills for the water, gas, and electricity supply, residential phone line, cable television, and broadband web connection. Occasionally you can barter a few of these into the contract, e.g. Cable television or Internet bill.
- Repair and Maintenance. You will be responsible for mend works that don't exceed a specific amount, sometimes € 50-300, unless the repair needed is due to your failure. Also, certain maintenance services like gardening and pool cleaning will be at your cost.
Also, you could have to pay the agent half a month to a month's commission dependent on the lease term.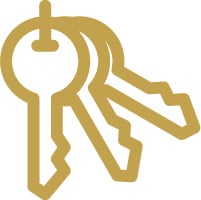 7. Taking Over the Property
Check the inventory list to make certain that all items are present, and note if there are any defects. Also, make sure you collect a complete set of keys.
Do You Have More Questions? ASK AN EXPERT
Updated: 19.11.2021, 14.41