We've Established Our New Office in Bodrum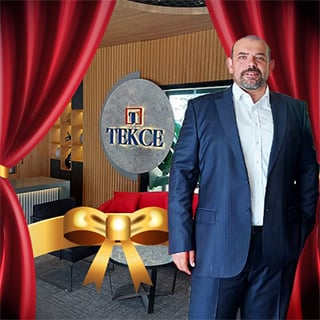 As a leading real estate company, Tekce Overseas Real Estate AŞ. continues to open branches all across Turkey. Effective 1 Sept 2021, we are very excited to introduce our new office in the Pearl of Turkey, Bodrum, Muğla which has now been opened for business.
Our company continues to flourish and grow day by day with our professional team and principles of 100% happy customers with Zero Failure. We have recently opened offices in Belek and the capital Ankara, and now started providing our services in Bodrum.
Bodrum is a town in the Muğla province of Turkey's Aegean area, known for its beautiful bays and vacation spots. It is one of Turkey's most major tourist destinations. The wide coastal line, the history, and rich culture attract people to visit this part of the world.
Uğraş Cengiz is the newly appointed manager of the Bodrum office. He will be happy to assist you, together with the skilled and friendly staff who represent TEKCE. Rest assured that you will get the best service and we look forward to bringing you the lifestyle you've always desired.
Now on our newly updated website, you can easily browse the Bodrum property listing page that has all the detailed information that suits your needs. You can check the availability, payment plans, and hot offers by clicking here.
Contact us for more details or drop us a visit!
Contact Details of Our Office in Bodrum
Address: Konacık Mahallesi, Atatürk Bulvarı, No:285/1B, 48480, Bodrum Muğla/Turkey
Customer Line: +90 242 324 54 94
Working Hours:
Monday-Friday: 8:30-18:00
Saturday: 10:00-15:00
Email: info@tekce.com
Pictures of the Bodrum Office
Do You Have More Questions? ASK AN EXPERT
Created: 30.09.2021, 09.50Updated: 27.10.2021, 12.26